Is Online poker legal in Michigan – Poker Laws in Michigan
Michigan has long been a pro-gambling state, so it shouldn't surprise anyone that Michigan online poker laws are very favorable for poker fans in the Great Lakes State.
However, many don't know what these laws are and what they mean, so we wanted to help you out. Besides recommending a wide range of great US poker sites where you can experience the game, we'll also summarize Michigan's laws that govern the world of poker, both online and offline.
Is Online Gambling Legal in Michigan?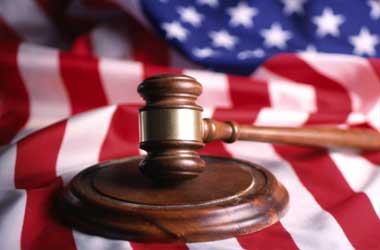 Michigan is not only a pro-gambling state, it's also a state that has made poker fully legal. Players can now enjoy both land-based and online poker through various brick-and-mortar casinos and online poker sites.
But let's take a closer look at the laws and what you need to know about them, as the situation is not as simple as many assume.
Michigan Poker Laws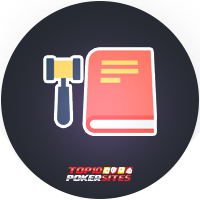 Here are a few other laws you should be aware of:
Online Poker
In December 2019, Michigan passed a law that made online poker legal. The law in question is the Lawful Internet Gaming Act. It made it legal for the state's tribal and commercial-based casinos to apply for licenses to offer online gambling games, including online poker.
Naturally, old laws that made online poker illegal were still there, but the new law superseded them in many regards. At least in the sense that online poker games became legal if offered by a site licensed by the Michigan Gaming Control Board.
Offshore poker sites remain in murky waters as only land-based establishments located in Michigan can apply for licenses to start operating gambling sites.
Although not allowed, offshore sites remain operational, and players still join them freely, as Michigan doesn't prosecute players for using poker sites without a state-issued license. If you decide to do the same, you need to join an internationally licensed site with an excellent reputation to stay safe.

Land-Based Poker
Michigan has long had legal land-based poker. The first casinos opened in the state in 1993 thanks to the Indian Gaming Regulatory Act of 1988, which makes Indian casinos legal throughout the US, as long as they are on Native American land.
In 1996, the Michigan Gaming Control and Revenue Act made other land-based casinos legal. In other words, commercial casinos with a license from the Michigan Gaming Control Board gained the right to offer various gambling games, including poker, on their premises.
Almost three decades later, Michigan is home to 27 tribal casinos and three commercial casinos. Most of these offer poker rooms and dedicated poker tables.
Besides the ones we already mentioned, you should also be aware of the Tribal-State Compacts of Michigan. 
Home Poker
Michigan doesn't impede people from organizing home poker games. You are free to hold them, but no one is allowed to take a rake or a fee.
However, everyone is still free to play with real money and win real money from other players, but that's the only way a person can win money in home poker games.
This is written, albeit in different words, in the Michigan Gaming Control and Revenue Act Section 432.202.
Recent Michigan Poker Law Changes 
Michigan's most recent change to its poker laws and regulations is the Lawful Internet Gaming Act we've already discussed. The law was passed in December 2019, and it made online gambling legal on licensed websites that belong to or have partnered with the state's licensed land-based casinos.
The law has effectively authorized the Michigan Gaming Control Board to issue licenses to online gaming operators. The licenses allow for the introduction of online poker, slot games, blackjack, card games, and a few other gambling games.
Outside of this massive change that has made online poker legal, nothing else of note has recently happened in the world of poker in Michigan.
Future of Poker in Michigan 

The future of poker in Michigan is bright, but so is the present. Both online and offline poker is now legal, so the state's poker landscape is bound to keep expanding in the years to come.
Michigan is already filled with many land-based casinos that offer poker games. And as of 2021, it's also home to several licensed poker websites.
Others are bound to come in the future, including online casinos that offer poker games.
Other Resources
Final Thoughts 
All in all, Michigan poker fans have a wide range of online and offline places where they can enjoy various poker games. Thanks to the laws in place, especially the newer ones, they are free to enjoy these games without worrying about their legality.
If you want to join the ranks of online poker players in the Great Lakes State, you only need to choose a poker site, register an account, make a deposit, and start playing the many poker games on offer.
FAQ 
Can I legally play poker in Michigan?
Yes, you can play poker legally in Michigan. Offline poker in tribal and commercial casinos is legal, and as of late 2019, online poker is permitted as well.
Can I legally play poker at home in Michigan?
Yes, you can. Home poker games are legal, as long as the players are not collecting rakes or fees. Anyone can win money while playing the game itself, but that's the only way to win money from home poker games.
Are real-money online poker games legal in Michigan?
Yes, they are. You can play various online poker games for real money on several licensed online poker sites. 
Are there any tribal casinos with poker in Michigan?
Yes, Michigan has 27 tribal casinos, most of which have poker tables. Besides them, the state also has three commercial casinos around Detroit, and you can play poker in all of them. 
Is it safe to play online poker in Michigan?
Yes, it's entirely safe to play poker online from Michigan. However, you need to ensure you're using licensed and secure poker sites, like the ones recommended on this page.