Is Online Poker Legal in Maryland — Poker Laws in Maryland
Maryland is a gambling-friendly state with a wide range of gaming options available via its six land-based casinos, including live poker cash games and tournaments. Poker can be found in four out of six properties. In addition, visitors can enjoy a range of other game types, such as slots and table games.
However, when it comes to online gambling, things are a bit more complex. As of 2021, in-person sports betting became available after it had been given a go-ahead in a 2020 referendum. Online sports betting was introduced a year after, with the first apps launched in November 2022.
To date, sports betting remains the only legal type of online gambling besides horse racing and sweepstake/social casinos.
That said, Maryland poker enthusiasts still have a way to play online poker for real money by visiting one of the offshore-licensed sites, which are in the gray area in Little America.
Is Online Gambling Legal In Maryland?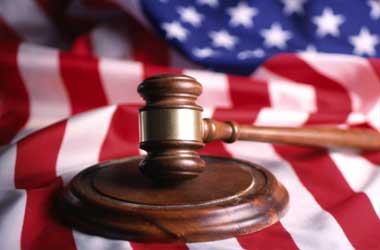 In November 2022, Gov. Larry Hogan officially announced the launch of sports betting in Maryland. He was joined by John A. Martin, the director of the Maryland Lottery and Gaming Control Board, the official regulatory body in the state. A total of seven sportsbooks were given a license from the Sports Wagering Application Review Commission (SWARC).
This was a result of Governor Hogan signing HB 940 into law — a legal piece suggesting the course of action for legalizing and regulating online sports wagering.
Horse racing is the only other real-money gambling operation legally available online to the residents of MD. Besides that, they can enjoy sweepstakes gambling activities via dedicated platforms, including social poker apps. Unfortunately, these don't involve any real money.
As mentioned, online poker for real money is available. Still, it's not officially legalized, as the poker sites where Marylanders can play are licensed outside the legal jurisdiction of the state (and outside the US, for that matter).
Poker Laws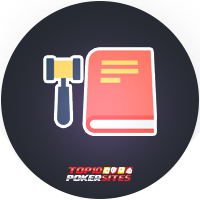 There aren't any specific laws pertaining to poker in general in Maryland, except the ones related to home poker games.
Still, the absence of legal background doesn't mean Maryland players are deprived of high-quality poker options. Let's explore what they can look forward to.
Online Poker
Online poker is not legalized in Maryland. If you wish to play this game online, you can do it via a social poker app, which doesn't involve real money. The good thing is that Maryland is small, and it just so happens to be bordering four states with legal poker — Pennsylvania, New Jersey, Delaware, and West Virginia. Depending on your location, these may be nearer than one of the four land-based MD casinos that feature poker rooms.
Another option is to visit an online poker site licensed outside the US. These are commonly referred to as offshore poker sites, and they often offer a wide range of cash games and tournaments featuring players from across the US (and other countries, in some cases).
But are you legally allowed to join and play at offshore poker sites? There are clear rules in Maryland Statute 12–102 about what constitutes betting, wagering, and gambling. Moreover, distinct types of illegal gambling-related activities are outlined in the text. Online poker isn't mentioned in any context, meaning no legal sanctions exist for players who enjoy this activity.
That said, you need to be extremely careful when picking an offshore poker site, as some can be extremely unsafe. Luckily, though, there are platforms that are trustworthy and secure, as they have been around for more than a decade (some more than two decades) and have become household names in the world of offshore poker. Our team of online experts carefully researched the offshore poker platforms available to players in Maryland, assessing each one and excluding those that failed to meet our strict criteria, primarily security and trustworthiness.
Land-Based Poker
Land-based poker is available in four out of six commercial casinos that operate in the state. Maryland allowed offering table games in casinos in 2012, and since then, the land-based poker scene has been thriving. In fact, some of the casinos have been actively hosting popular poker tournaments.
The four casinos with live poker options are Hollywood Casino Perryville, Horseshoe Baltimore, Live! Casino & Hotel Maryland, and MGM National Harbor. Here's a short overview of the types of land-based poker you can find in them.
Hollywood Casino Perryville — The poker room features five tables and is the smallest out of four. You'll find daily tournaments, as well as several interesting promotions, including a bad beat jackpot. The room is open 24/7.
Live! Casino & Hotel Maryland — The poker room in Live! features 50 poker tables (eight-handed), with cash games running around the clock. Two or more daily tournaments take place seven days a week, some of which have unique formats. Visitors can claim a range of high-hand promos.
Horseshoe Baltimore — The casino in Baltimore is called WSOP Poker Room. It has 22 eight-handed tables with plenty of cash games, satellites, and tournaments. The satellites often feature entries to WSOP events as main prizes. The room is available round-the-clock.
MGM National Harbor — The poker room at MGM National Harbor features 37 tables, although there's room for more (the casino might have actually increased the table count up to 45 by now). Daily tournaments take place from Saturday to Wednesday, and cash games are available 24/7. In addition to high-hand promos, you'll also find lucky tables and Let It Ride promotions.
Maryland is home to two high-profile poker festivals. The first is WSOP Circuit, which takes place in many casinos across the country. Horseshoe Casino Baltimore being one of them, There are about a dozen events every year, including the main $1,700 buy-in event with a huge guaranteed prize pool.
The other big festival is the World Poker Tour, which has made several stops at Live! Casino & Hotel Maryland. The tournament series features more than 20 events, including the main one with a $3,500 buy-in. Winners take the lion's share of the massive prize pool, which often exceeds $1.5 million, and even get to join the WPT Champions Club.
Home Poker Games
Home poker games were formally legalized in 2016, making MD one of the few states to do so. Before that, hosting home poker was punishable with a fine and up to a year in person. HB 127 has been in effect as of October 1, 2016.
What Forms of Gambling Are Legal in Maryland?
Here's a quick overview of all the forms of gambling that are currently legal in Maryland.
Sports betting — Both land-based and online sports betting have been legalized. A referendum was held in 2020, which paved the way for this gambling activity. Bettors were able to place the first in-person wager in 2021, while online betting became available in 2022.
Land-based casinos — A total of six commercial casinos are available in Maryland, in addition to the casinos in neighboring states, including Pennsylvania, Delaware, West Virginia, and New Jersey.
Maryland lottery — The lottery has been around for about 50 years in MD, with some of the leading draw games available, including Powerball, Mega Millions, or Cash 4 Life. In addition visitors and residents can enjoy several scratch-off games purchased at over a thousand retailers. Keno is also legal and regulated in Maryland.
Land-based and home poker — Home poker games are legalized and regulated, and land-based poker rooms are available in four commercial casinos.
Why Should We Play Online Poker?
Playing poker on the web comes with a range of benefits, some of which are:
Convenience — You will get to play this game any time you want without driving to the nearest poker room. Everything is at the tip of your finger.
Availability — You can access poker cash games and tournaments any time you like, and you'll normally find other active players.
Good traffic — Online poker rooms aren't confined by physical space, meaning they can accept thousands of active players simultaneously. This means you will probably have company even if you want to enjoy less popular poker variations.
Plenty of promos and bonuses — Many online poker rooms want to attract new players and retain active ones. That's why they often offer lucrative bonuses for newcomers and enticing deals for regular customers.
Recent Maryland Poker Law Changes
The latest legislative piece regarding poker was the 2016 bill HB 127, which legalized home poker games. Other than that, poker hasn't been addressed that much.
Future of Poker in Maryland
Maryland is one of those states that could legalize online poker at any moment.
Almost all
surrounding states have legalized it,
and poker is already available via land-based casinos and home games.
Therefore, we could expect a bill in the near future that suggests the legalization and regulation of online poker platforms.
Other Resources
Final Thoughts
The gambling industry is present and thriving in Maryland, with many poker players facing a range of options, both live and online. Live players can visit one of the four land-based poker rooms in casinos and enjoy cash games and tournaments. The most committed players can even take part in WSOP Circuit or WPT.
Online poker may not be legalized yet, but MD residents can still access a range of offshore-licensed poker platforms. Even though they're in a legally gray area, no laws in MD exist that prevent players from Little America from taking part in cash games and tournaments offered on these sites.

FAQ
Is poker legal in Maryland?
Only land-based poker is available in Maryland, and there are four poker rooms in casinos throughout the state. Online poker is illegal.
What forms of gambling are legal in Maryland?
Right now, the residents of Maryland can enjoy land-based casino gambling, sports betting (and online sports betting), horse racing, and lottery. Moreover, sweepstakes casinos and home poker games are legal as well.
Where can I play online poker in Maryland?
Online poker is currently illegal in Maryland. However, you can still pick one of the offshore sites. Nevertheless, make sure to stick to the trustworthy and secure ones, as there are plenty of scam services out there. You'll find the most popular and secure options featured on our site.
Can I play land-based poker in Maryland?
Yes, you can. Maryland features six land-based casinos, and four of them have poker rooms: Hollywood Casino Perryville, Live! Casino & Hotel Maryland, Horseshoe Baltimore, and MGM National Harbor.