Is Online Poker Legal in Maine — Poker Laws in Maine
Maine is famous for many leisure pursuits, but gambling hasn't always been one of them. Like many of its neighbors, the state prohibited all forms of gambling for much of its history. This anti-gambling climate only began to change in the last two decades.
Today, Pine Tree State allows several land-based and online gambling categories. It's home to six brick-and-mortar casinos and eight horse racing locations. Nevertheless, its legislation still lacks provisions allowing online casino gambling, including poker.
So, where does this leave ME online poker fans? Read on to learn more about Maine gambling laws and its poker offer.
Is Online Gambling Legal in Maine?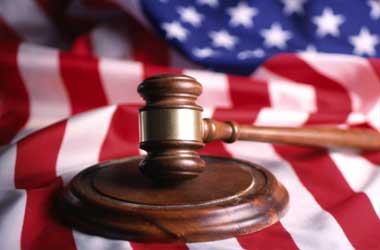 Maine has been slow to embrace gambling. Strict bans were in place throughout most of its history. The state passed its first gambling-friendly legislation in the mid-20th century. The law came into effect in 1935, legalizing pari-mutuel betting. Some 50 years later, it established its national lottery (1973) and bingo halls (1975).
However, ME authorities only truly "let loose" in the 2000s. They allowed racetracks to host slot games in 2004 and authorized the opening of the first ME land-based casino in 2005. Another brick-and-mortar gambling venue joined the mix in 2012.
The next decade proved equally fruitful for the Lumber State gambling scene. Maine was one of the first US states to legalize paid-entry daily fantasy sports. The 2017 law defined DFS as a game of skill and provided a window of opportunity for juggernauts like FanDuels and DraftKings DFS to enter a new market.
In light of the Supreme Court's 2018 sports betting law repeal, Maine joined the list of states interested in legalizing this activity within its borders. Lawmakers attempted to pass two sports betting bills in 2020 and 2021, hoping to expand this category to other forms of online gambling afterward. However, neither succeeded.
The Lumber State has not pursued iGaming market legalization since then. As a result, horse betting and DFS remain the only state-sanctioned online gambling options in Maine.
Poker Laws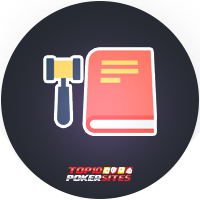 Maine gambling legislation never included any stipulations that referenced poker by name. Nevertheless, this game fell under the category of gambling by its definition and was off-limits in Pine Tree State for most of its history.
Many US states with anti-gambling regulations got their first poker rooms after the government passed the Indian Gaming Regulatory Act 1988. However, Maine never jumped on this bandwagon. The main reason behind this choice was the Maine Land Claims Settlement Act.
Namely, just a few years before IGRA came into force, Maine was dealing with various tribal land claims. The state settled the claims by passing the above-mentioned act in 1980. Nevertheless, the statute also exempted ME tribes from federal law and took away their right to seek approval for opening and regulating gambling establishments on their land.
Maine's stance toward poker started to shift with the opening of its second retail gambling venue, Oxford Casino. The authorities amended the existing casino regulations, adding table games to the list of allowed gambling activities. As a result, both ME casinos started offering table games. The Oxford venue even opened a poker room around the same time.
Still, said reform made no difference to the four federally recognized tribes in ME. They tried to change the law several times, most recently in 2021. However, none of these attempts were successful. Governor Mills vetoed the latest proposal, claiming that tribal casinos would compromise the state's revenue from its existing retail locations.
Here are all the Maine poker laws that have been mentioned. Read them carefully before participating in any gambling activity in this state for your protection.
Online Poker
As mentioned earlier, no overarching law regulates online gambling in Maine. The state's only attempts to legalize online gambling failed in 2020 and 2021. So, you won't find any state-licensed online gambling sites offering real-money poker.
Still, Maine residents interested in playing this casino classic online have options. They can register at ME-licensed sweepstakes and social casinos or join one of the many offshore poker rooms that accept Maine players.
Sweepstakes are part of Maine's legal gambling scene because they operate without taking a rake. Mainers can play their poker games or tournaments without making a single purchase. Offshore casinos are registered outside ME borders, so they don't fall under its jurisdiction. Since Pine Tree State's laws don't explicitly prohibit individuals from playing on these sites, many ME players use their services daily.
If you're interested in giving an ME offshore poker room a try, refer to the list on this page. The featured brands are licensed, reputable, and loaded with poker variants from renowned game developers.
Land-Based Poker
A casino gambling reform authorized Maine land-based venues to host table games like poker in the early 2010s. Hollywood Casino relocated and added table games and a live room to its offerings after the new regulations came into effect. Its poker room includes four tables and hosts classic variants like Hold'em and Omaha. It's the only place residents and visitors can play live real-money poker in Maine.
Oxford Casino debuted in 2012, in Oxford, shortly after the casino reform mentioned above. While it introduced table games in its portfolio as soon as it opened, the selection never extended to live poker. Video poker is the only variant of this table game available at Oxford, even today.
Home Poker
Maine's legislation describes gambling as "staking or risking something of value on the outcome of a contest of chance or a future contingent event, with the intent to receive something of value in the event of a certain outcome."
This legislative definition excludes activities like social gaming from this category. As a result, ME residents are free to organize and play poker at home with their friends and family as long as:
They don't profit from the games.
They're of legal gambling age for poker (at least 21 years old).
What Forms of Gambling Are Legal in Maine?
Pine Tree State legislation doesn't authorize the broadest range of gambling activities in the country. Nevertheless, it covers all the essentials. Mainers can enjoy
casino gambling, horse racing, daily fantasy sports, lottery, and bingo
. The following sections offer more info on each category.
Casino Gambling
Casino gambling was a heavily restricted category in Maine for many years. The state only began to change its perspective on the issue in the early 2000s. A statewide referendum allowed racing tracks to add slot machines to their offerings in 2003. Maine got its first racino two years later.
The second referendum, which allowed land-based gambling venues to host table games, took effect in the early 2010s. Hollywood Casino in Bangor and a new facility in Oxford upgraded their gaming catalogs to include these options soon after. The two locations remain the only active casinos in Maine to this day.
Horse Racing
Horse racing was the first gambling category to become legal in Maine. Its history stretches back to the 1930s when the state enacted pari-mutuel legislation.
Not much has changed on this front since then. The Lumber State offers two land-based racetracks and four off-track betting locations. The former are situated in Bangor (part of Hollywood Casino) and Scarborough, while the latter are scattered across the state.
Maine also regularly hosts harness racing competitions. These activities are usually part of agricultural fairs that run from July to October in different parts of the state. The events typically last up to nine days and permit wagering.
Besides these land-based options, Maine residents and visitors are free to bet on horse races online. TwinSpires and TVG are well-known operators that offer their services in the state.
Daily Fantasy Sports
Maine became the 15th US state to legalize daily sports betting in August 2017. The bill resulted from a unanimous agreement that DFS doesn't constitute gambling. The lawmakers classified the category as a game of skill and exempted it from ME gambling laws.
The 2017 bill also outlined rules governing the DFS market. The regulations included consumer protection, DFS legal gaming age (18 or older), licensing fees, and contest prohibition guidelines. They also put the Gambling Control Unit within the Department of Public Safety in charge of supervising the activities.
Several operators offer their DFS services to Maine players through the internet. DraftKings, Yahoo DFS, and FanDuel are some of the most prominent.
Charitable Gaming
Maine laws permit the conduct of charitable games of chance. This category includes raffles, bingo, and card games. Each variant has restrictions regarding betting rules and the prizes it can offer. Raffles are allowed to feature the heftiest rewards — up to $75,000, while card games have the strictest betting rules — $1 maximum bet per hand.
Lottery
Lottery was the second gambling category that Maine legalized. The state launched its national lottery in 1974. Initially, the lottery offered only local games. However, it gradually expanded its collection to multi-state draw games like Powerball, Mega Millions, Lotto America, and many others.
Maine doesn't permit online lottery ticket sales yet, so players must purchase tickets in land-based retail stores. A large portion of the revenue supports State General Fund programs.
Why Should We Play Online Poker?
While land-based gambling hasn't lost its appeal, there's no doubt online poker is sweeping the nation. Its popularity can be attributed to numerous factors, including:
Accessibility — The global gambling market offers an array of fantastic casinos with poker games and tournaments. Most of them are available to ME players and easy to join. Plus, they feature mobile-optimized websites and apps you can use no matter where you are. A stable internet connection and a functional computer or mobile device are all you need to enjoy.
Game selection — Online casinos host a variety of popular and niche poker variants from high-profile developers. Maine players can try their luck at hundreds of titles in virtual and live dealer settings. They can play for real money or hone their skills in demo mode. Thanks to generous casino promotions, they can count on hefty prizes and exclusive benefits.
Convenience — Online poker rooms let you enjoy your favorite game without leaving home. You don't have to worry about tournament schedules or limit yourself to a specific selection of games. Log in at any time of day or night, and you'll find a game or tournament you like and can play.
Recent Maine Poker Law Changes
The failed sports betting bills from 2020 and 2021 were the closest Maine has ever come to legalizing any online gambling activity, including poker.
Lawmakers haven't shown interest in expanding into the digital realm
since then.
Future of Poker in Maine
Judging by Maine's gambling history,
it's unlikely this state will be taking any big leaps in the near future
. The previous few years have seen several attempts at expansion in terms of land-based and internet gambling. ME tribes have fought for their right to open new brick-and-mortar gambling venues, and lawmakers have proposed bills that could've led to online poker legalization. Nevertheless, the authorities, including the then-governor, rejected the proposals without reservation.
Other Resources
Final Thoughts
Maine's gambling industry has made significant progress in recent decades. It passed casino gambling and DFS laws, opened two land-based gambling venues, and attempted to legalize sports betting. However, Maine still lacks a regulated online gambling market and state-licensed poker sites. The authorities' reactions to recent bill proposals show that the state might not be ready for either.
FAQ
What gambling categories are legal in Maine?
Maine legislation authorizes casino gambling, horse betting, lottery, and daily fantasy sports.
Is poker legal in Maine?
It is. Maine passed a bill that added table games, including poker, to its list of allowed gambling activities in the early 2010s. Both land-based ME casinos feature this game in different forms. Oxford hosts video poker machines, and Hollywood has a live poker room.
Can I play online poker in Maine?
Maine hasn't legalized iGaming yet, so it offers no state-sanctioned online poker sites. Nevertheless, there are plenty of reputable foreign poker rooms that accept players from Maine. The state doesn't directly outlaw playing on these platforms, so Mainers can join any of them. You can find a list of offshore casinos with the best poker offer linked on this page.
What's the legal gambling age in Maine?
You have to be at least 18 to engage in pari-mutuel betting, lottery, bingo, and DFS games and 21 or older to enter and play in ME casinos.