Is Online Poker Legal in Louisiana — Poker Laws in Louisiana
When we think of Louisiana, tasty food, distinctive music, and, most notably, the Mardi Gras celebration come to mind. However, the Bayou State is also renowned for its progressive gambling industry that attracts people from all over the South.
The Louisiana gambling legislature is a mix of highly restrictive and permissive statutes. While most gambling forms are legal, others, like online casinos and poker, are explicitly criminalized, meaning players not respecting the regulations may face fines or prosecution.
Nevertheless, LA players still have access to a wide range of poker options, as the state and tribes operate nearly two dozen casinos.
Read on to learn more about the state poker and gambling legislature.

Is Online Gambling Legal in Louisiana?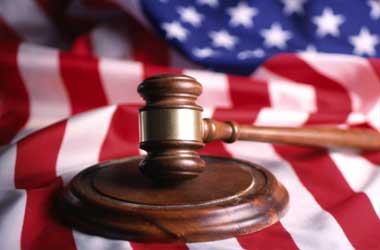 The
Louisiana Revised Statutes Title 14, 14:90 et seq.
defines gambling
as
the intentional conducting, or directly assisting in the conducting, as a business, of any game, contest, lottery, or contrivance whereby a person risks the loss of anything of value in order to realize a profit.
The Bayou State legalized several gambling forms under the Louisiana Gaming Control Law, which was first passed in 1996:
Land-based casinos
Video poker lounges
Charitable gambling
Home poker games
Off-track betting on horse racing
Besides state-owned riverboats, Louisiana is also home to four tribal casinos operating under the 1988 Indian Gaming Regulatory Act (IGRA). The first horse races were held in the 1830s, thus allowing pari-mutuel horse race betting throughout the state.
Although the state lottery was among the first ones in the country to begin operating in the 1860s, it encountered stiff opposition that eventually outlawed it. Finally, the lottery came back in 1991, after a whole century.
Soon afterward, the LA legislature allowed the construction and operation of state-owned riverboat casinos, thus creating a legal and regulated gambling sector. Initially, the riverboats were required to sail around while gambling took place. However, the decision was repealed several years later. In addition to riverboats, only one state-owned land-based casino can be found in the Bayou State.
Harrah's New Orleans is the sole brick-and-mortar venue operated by the Louisiana Gaming Control Board. However, it had to meet several requirements to be allowed to run in the city. First, the casino had to employ 2,400 people and pay a $100 million tax annually. The amount was later lowered to $60 million.
Surprisingly, video poker is also quite popular throughout Louisiana. Nearly all parishes feature video poker lounges at truck stops, bars, and convenience stores scattered around the state.
Louisiana legalized DFS in 2018 and retail and online sports betting in 2020. The first retail sportsbook was established on Halloween 2021, while its online counterpart went live in January 2022.
However, despite launching online sports betting, state officials still explicitly prohibit online casinos and poker.
Poker Laws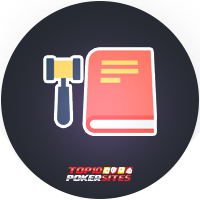 Although the Louisiana legislature doesn't explicitly mention poker in its revised statutes, the game certainly falls under the definition of gambling. As a result, it is legal on riverboats, in tribal casinos, and at the only state-owned land-based casino.
Moreover, home poker games are also part of the legal landscape in Louisiana as long as participants and organizers stick to several requirements. Unfortunately, online poker is still outlawed.
In the paragraphs below, you can learn more about poker-specific laws and regulations in the Bayou State.

Online Poker
As mentioned, internet gambling (except for online sports betting) is illegal under Louisiana legislation. Unfortunately, this also includes online poker.
According to Louisiana Revised Statutes 14:90.3, internet gambling is defined as the intentional conducting, or directly assisting in the conducting as a business of any game, contest, lottery, or contrivance whereby a person risks the loss of anything of value in order to realize a profit when accessing the Internet, World Wide Web, or any part thereof by way of any computer, computer system, computer network, computer software, or any server.
The article also states that anyone committing the crime of internet gambling will receive a fine of up to $500 or a six-month imprisonment.
In 2018, republican senator Daniel Martiny introduced SB 322, which would have enabled each LA parish to let the voters decide whether to allow internet gambling. Although it was the first move to legalize online gambling throughout the state, the bill died without gaining much traction.
Still, despite the state's strict anti-online gambling laws and stiff penalties, offshore operators continue to cater to Louisiana residents and offer various poker games. Keep in mind, though, that you should consult a lawyer first if you'd like to try online poker on offshore sites.
Land-Based Poker
Louisiana has unique land-based legislation that only allows riverboat and tribal casinos to operate in the state.
In 1993, state legislators passed the Louisiana Riverboat Economic Development and Gaming Control Act, which allowed 15 riverboats to conduct gambling activities while sailing. However, the decision was repealed in the following years, permitting riverboat casinos to stay at the docks while welcoming LA casino players.
At the same time, the state signed separate gaming compacts with each of the four tribes, thus letting them build land-based casinos on reservations and offer gambling opportunities to Louisiana residents.
There is also one exception to the Riverboat Act. Namely, Harrah's New Orleans is the only non-tribal land-based casino in Louisiana allowed to operate. Besides 1,000+ slot machines and 100+ table games, Harrah's also boasts a branded WSOP Poker Room with plenty of games and tables available.
Out of nearly two dozen gambling venues, only half offer live poker. Here are some of the facilities where LA players can get real poker action:
Boomtown Bossier City Casino — 300 Riverside Dr, Bossier City, LA 71111
Coushatta Casino Resort — 777 Coushatta Dr, Kinder, LA 70648
Eldorado Resort Casino Shreveport — 451 Clyde Fant Pkwy, Shreveport, LA 71101
Golden Nugget Lake Charles Hotel & Casino — 2550 Golden Nugget Blvd, Lake Charles, LA 70601
Jena Choctaw Pines Casino — 149 Chahta Trails, Dry Prong, LA 71423
L'auberge Casino & Hotel Lake Charles — 777 L'Auberge Ave, Baton Rouge, LA 70820
Paragon Casino Resort and Hotel — 711 Paragon Pl, Marksville, LA 71351
Home Poker Games
Home poker games are legal under Louisiana law. However, the government is quite stern when it comes to respecting rules. Those who want to organize and host a poker game must follow three main requirements:
Organizers mustn't take a profit, rake, or entrance fee. There's also no tipping or other means of profiting from the game.
It must take place in a private residence — no public places, parks, or streets.
Participants must be older than 21. Anyone under the legal age will be breaking the law.
Typically, the legal age limit for home poker games in other states is 18. However, Louisiana remains strict even when these gambling activities are concerned. In the end, it's up to organizers to ensure everyone is allowed to play — otherwise, the game is illegal.
What Forms of Gambling Are Legal in Louisiana?
Louisiana offers plenty of gambling opportunities to its residents. Besides poker, locals can enjoy
land-based casino gambling
,
online
and
retail sports betting
,
social gambling
,
daily fantasy sports, video poker lounges,
and
horse race betting.
Below, we'll explore these gambling forms in the Bayou State.
Land-Based Casinos
As previously explained, Louisiana has had a unique gambling setup from the beginning. Based on the Louisiana Riverboat Economic Development and Gaming Control Act, only riverboats could legally offer casino gambling to LA residents.
Until recently, riverboat casinos were only allowed to remain on the docks while conducting gambling activities. Luckily, the senate passed SB 316 in 2018, enabling all 15 riverboats to move 1,200 feet onshore and become full-fledged land-based casinos. This shift might take several years, as not all riverboats will adopt it right away.
Besides this type of gaming, four recognized tribes have signed compacts with the state under the 1988 IGRA — the Coushatta Tribe, the Jena Band of Choctaw Indians, the Chitimacha Tribe, and the Tunica-Biloxi Tribe. Each operates a land-based casino with various gambling options, entertainment centers, and other amenities.
Lastly, a single non-tribal brick-and-mortar casino, Harrah's New Orleans, runs its gambling operations from this state. However, there are several stipulations it needs to meet in order to be exempt from the law. Namely, it must employ 2,400 people and pay the state $60 million in annual taxes. It was recently purchased by Caesars Entertainment in a $325 million upgrade but has yet to change its name.
Retail and Online Sports Betting
In 2021, the Louisiana House of Representatives passed SB 247 (Louisiana Sports Wagering Act), legalizing retail and online sports betting in the state. Voters in 55 out of 64 parishes approved the sports betting law. Those without legal online and retail sportsbooks are:
Franklin
Caldwell
Union
Catahoula
LaSalle
Jackson
Sabine
Winn
West Carroll
The first retail sportsbook went live on October 31, 2021, with others following suit. As for online sportsbooks, they officially began operating on January 28, 2022. The state has allowed 41 betting apps to provide locals with various sports wagering options.
Lottery, Social, and Charitable Gambling
Louisiana lawmakers proposed a state-owned lottery in 1990, and voters approved it, with 69% in favor. The Louisiana Lottery Corporation was established, and the first ticket was sold in 1991. Since its foundation, the LA Lottery has contributed over $3.9 billion to the state.
Louisiana legislation also supports social online casinos (sweepstakes) and charitable gambling, like bingo, raffles, and keno, where all the proceeds go to an eligible charity.
DFS
In 2018, voters in 47 out of 64 parishes voted for the legalization of daily fantasy sports in the state. However, it took legislators three years to finalize the DFS rules and create a legal landscape.
The 2020 HB 357 (Louisiana Fantasy Sports Contests Act) was signed into law, allowing operators to start sending applications. The first DFS platforms went live in 2021.
Pari-Mutuel Betting on Horse Racing
Horse betting is legal in the Bayou State and is overseen by the Louisiana Racing Commission. There are 4 racetracks and 17 off-track betting locations throughout the state. Individuals can visit OTBs, follow simulcast races, and bet on them.
Video Poker Lounges
In 1991, the Video Draw Poker Devices Control Law was signed, allowing bars, truck stops, and convenience stores to install video draw poker devices. Since the law hadn't adequately defined these venues, many businesses saw this as an excellent opportunity to increase profits. So, they registered as truck stops and began offering video poker to their customers.
According to recent reports, over 12,000 video poker machines are active in the Bayou State. So, if you're ever in the mood for video poker, you'll likely find several venues on the highway.
Why Should We Play Online Poker?
Online poker has taken over the gambling industry — even some of the
biggest poker tournaments
have started organizing
online events
. Even though the online variant won't be able to replace some aspects of the land-based game, it does offer many perks, including:
Convenience — You no longer have to waste time going to a land-based casino or poker room. Online poker sites let you play cash games and tournaments on your computer or mobile device. You only need a stable internet connection, and you'll be good to go.
Availability — Online poker sites offer action 24/7. That way, you can play games anytime — early in the morning or in the middle of the night.
Comprehensive game and tournament selection — These websites aren't limited by physical space, so they have more room for various gambling options, including cash games, freerolls, tourneys, and much more.
Recent Louisiana Poker Law Changes
SB 322
was the state's
first attempt
to legalize online gambling. Had it been passed, it would have allowed parishes to decide whether they wanted to allow internet gambling, including online poker. Unfortunately, it hadn't received the necessary support.
Future of Poker in Louisiana
Louisiana has a well-developed gambling landscape, but the previously-mentioned failed attempt indicates that the
state isn't ready to introduce online gambling
to the fold just yet.
It took legislators years to agree on DFS and sports betting, so legalizing online poker currently seems too far-fetched.
Other Resources
Final Thoughts
The Louisiana gambling laws are quite explicit and cover almost all gambling forms, both legal and illegal, leaving no room for interpretations and misunderstandings. Locals can still enjoy many options — casino, sports betting, video poker, horse race betting, and DFS.
Unfortunately, the fate of online poker legislation is still uncertain. Since the current laws criminalize internet gambling, it might be a while before we see any legal online casinos or poker sites in the Bayou State.

FAQ
Is poker legal in Louisiana?
Yes, to a certain extent. The Pelican State has legalized poker in land-based and tribal casinos and at home (under certain conditions). Unfortunately, online gambling, including poker, is explicitly outlawed in the Louisiana statutes.
What forms of gambling are legal in Louisiana?
Over the years, Louisiana has legalized various gambling forms, including state and tribal casinos, horse race betting, sports betting, charitable games, home poker games, video poker lounges, social gambling, and daily fantasy sports.
Where can I play online poker in Louisiana?
According to the current LA legislation, you can't play online poker anywhere. In fact, Louisiana is one of the two US states that criminalize online gambling, including playing on offshore sites. Therefore, if you want to enjoy online poker, you should consult a lawyer.
Can I play land-based poker in Louisiana?
Yes, Louisiana has nearly two dozen casino venues where you can enjoy various poker games. Besides state and tribe-owned facilities, LA residents can host home poker games under specific rules.