Is Online Poker Legal in Kentucky — Poker Laws in Kentucky
Kentucky is known for its bourbon, tobacco, bluegrass music, college basketball, and many other things, including horse racing. Unfortunately, gambling isn't a word often associated with the Bluegrass State. On the contrary, Kentucky has always had a negative stance towards this activity, so no legal gambling options exist. There are two exceptions: betting on horse races and the Kentucky Lottery.
Poker and online poker remain illegal and unregulated in Kentucky, and it seems this won't change soon. Still, poker lovers are left with a couple of options on the web, including social poker sites and offshore real-money sites. Let's take a closer look.
Is Online Gambling Legal in Kentucky?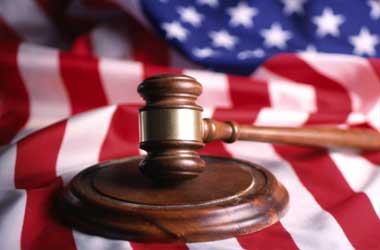 In short, only horse racing and state lottery are available online, while all other verticals remain illegal until further notice. That said, there were attempts to legalize some forms of gambling on the web, focusing mainly on sports betting. Several bills have been introduced in the past couple of years to regulate sports wagering, which is an inseparable part of the Kentucky identity.
The two most important bills introduced this way are HB606 and HB106. HB606 was sponsored by Rep. Adam Koening and aimed to introduce online and in-person sports betting at race tracks. The bill also suggested the regulation of daily fantasy sports (DFS) and online poker.
Under this bill, sports lovers would have a chance to bet online on collegiate and professional sports, including NBA, NCAA, MLS, MLB, PGA, NBA, and NFL. All sports betting operations would be regulated by the Kentucky Horse Racing Commission.
Besides regulating sports betting, HB606 also proposed legalizing online poker, with vendors of this activity having to pay a 6.75% gaming fee in addition to a $250,000 license fee and $10,000 for the license renewal.
Even though the bill cleared the House, it was never subject to a Senate floor vote due to a lack of proper support from the republicans.
HB106 was introduced on January 5, 2023, and it's similar to its predecessor. The bill is sponsored by Representatives Rachel Roberts, Cherlynn Stevenson, and Derrick Graham. This time, those advocating legalization hope that the bill will have more success. At this moment, it's difficult to tell whether something will happen, as the previous bill was introduced less than a year before HB106. Unfortunately, it will probably suffer the same fate as HB606.
If HB606 had introduced only sports betting, it would have likely gained more approval from the voters. Our guess is that online poker is what caused many "nays."
Poker Laws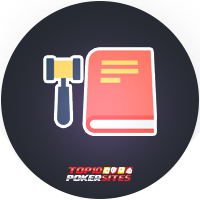 According to Kentucky Revised Statutes Chapter 528.010, gambling is defined as "staking or risking something of value upon the outcome of a contest, game, gaming scheme, or gaming device which is based upon an element of chance, in accord with an agreement or understanding that someone will receive something of value in the event of a certain outcome."
Poker is now considered (although not officially recognized) as a game of chance in the Bluegrass State. Put another way, the nature of poker hasn't been the subject of discussion among lawmakers, which is the case in several other states where poker has been officially identified as a game of skill.

Online Poker
Online poker remains illegal in Kentucky, but there are indications that this may change in the future, as both proposed bills for sports betting also included online poker. One failed to pass muster, and the other is on the docket. Still, the lawmakers in Kentucky haven't been thrilled with the idea of regulating any online gambling activities, it seems.
Even though most gambling activities are illegal, KRS Section 528 doesn't identify the act of placing a bet as punishable in any way. In other words, only those promoting or organizing gambling activities are subject to prosecution. This is different from many other states, where gambling is usually punishable as a misdemeanor, resulting in a fine or up to several months in jail.
Since this is not the case in Kentucky, you can technically place bets without being prosecuted, and that's where offshore poker sites enter the picture.
Offshore poker sites are online gambling services licensed outside the United States. Players from Kentucky, and many other sites, can access them, register, and enjoy all kinds of poker cash games and tournaments. In a way, these offshore sites are located in the gray legal area, as they aren't outlawed in Kentucky, and players are free to join them. The state has no way to prosecute them as they're not part of its legal jurisdiction.
Land-Based Poker
There are no land-based casinos in Kentucky, not even tribal-owned ones. Therefore, it's safe to say that playing live poker cash games or tournaments is not possible in the state. To do this, you must travel to one of the nearby states, such as Indiana, which has 16 land-based casinos, many of which feature big poker rooms.
Alternatively, you can enjoy online social poker options or join an offshore poker platform online.
Home Poker Games
Since gambling isn't punishable, but organizing gambling activities for profit is, home poker games are technically legal in Kentucky. Friends can enjoy home poker if nobody changes a rake for organizing the games.
What Forms of Gambling Are Legal in Kentucky?
Kentucky is closed to gambling, with only horse racing and the state lottery being legal and regulated.
Horse Racing
KRC Chapter 230 regulates horse racing and betting on this activity. The 230.210 statute defines all commonly used terminology in the sport, establishing a firm legal basis for regulating horse wagering.
There are dozens of horse races in Kentucky, including one of the most popular races in the world: the Kentucky Derby, which takes place in Louisville once a year. It has been actively running since 1875 and is one of many reasons why the residents of the Bluegrass State are so in love with this pastime. Here's a list of activities regulated and legalized in Kentucky.
Horse running, trotting, and pacing races
Harness races
Off-track interstate wagering
Pari-mutuel wagering
Lottery
The Kentucky Lottery has been available in the state since 1989, after a ballot in 1988 in which 60% of the voters decided to approve it. Ticket sales started on April 4, 1989, and some 5,000 licensed retailers across the state sold more than $5 million worth of tickets. The initial games were actually scratch-off cards: Beginner's Luck and Kentucky Derby Dreamstakes.
The lottery proceeds fund college scholarships and various grant programs all over the Commonwealth. So far, more than $4 billion has been distributed through scholarships and funds.
Why Should We Play Online Poker?
Playing online poker has many benefits, especially for the residents of Kentucky, a state with few options for fans of the popular card game.
It's convenient — Online poker is available instantly, meaning you can access a wide range of cash games and tournaments whenever you feel like it. Most online poker platforms offer intuitive interfaces; you'll only need a few minutes to open an account and start playing with real money.
It's available 24/7 — Unlike land-based poker rooms, online poker sites don't have dealers or equipment that needs to be cleaned and maintained, meaning they operate round-the-clock. This is another excellent thing about poker sites, especially offshore ones, available in many countries around the globe.
There's plenty of traffic — The most remarkable thing about internationally licensed poker platforms is that they're always full of active players. Most cash games and tournaments will have someone playing, especially if the platform is well-known and trustworthy.
Great bonuses — The international online poker sphere is highly competitive, not only among players but among operators as well. Since there are plenty of poker sites, they had to develop a way to attract and retain players, with bonuses being one of the most popular methods. You can enjoy a decent boost as a player, usually on your first deposit. However, if you become an active player, you'll likely enroll in a loyalty program offering many additional benefits.
Recent Kentucky Poker Law Changes
Even though two recent bills were presented to the lawmakers in Kentucky relatively recently, neither was converted into law, and the state remains poker law-free.
Future of Poker in Kentucky
It's difficult to say what will happen with poker in Kentucky. If anything is to be legalized and regulated, it's in-person and online sports betting.
However, both proposed bills that focused on the legalization of sports wagering had poker attached to them, which means we might see the card game legal and regulated in Kentucky soon.
There's also the pessimistic scenario, in which none of the bills pass muster, and all initiatives for the legalization of online poker remain just that.
Until something changes from the legal perspective, players can enjoy online poker via social and offshore platforms.
Other Resources
Final Thoughts
To sum up, many forms of poker are played in Kentucky. In fact, several famous poker masters are from the Bluegrass State, including Kurt Jewell, who has managed to collect almost $2 million in live poker earnings. Jewell topped the $1,600 No Limit Hold'em at the Wynn Fall Classic in Las Vegas, earning $257,922 in 2022. This remains his largest prize to date. Other famous players include William Billy Kopp, Charlie Dawson, Dennis Perry, Mark Smith, and many others.
Despite all that, Kentucky remains closed to legal land-based and online poker. Therefore, you're left with the options mentioned in this overview, including offshore poker.

FAQ
Is poker legal in Kentucky?
Unfortunately, poker in any form remains illegal in Kentucky.
What forms of gambling are legal in Kentucky?
For now, only horse races and the state lottery are legal and regulated forms of gambling in the state.
Where can I play online poker in Kentucky?
The only way to play poker is by joining a social poker site or an offshore poker platform. Social poker sites are free of charge, meaning you'll use in-game coins to play the card game. Offshore sites use real money, and they're licensed by an international regulator, meaning they belong to the gray legal area in Kentucky.
Can I play land-based poker in Kentucky?
Unfortunately, no land-based poker options are available in Kentucky, as the state currently features no land-based casinos or poker rooms.