Is Online poker legal in Kansas – Poker Laws in Kansas
Despite its reputation as a gambling-unfriendly state, Kansas has plenty of gambling options for its residents, especially following the legalization of online and retail sports betting in 2022.
The Sunflower State has a strict gambling law that bans most gambling forms, yet it has a lot of exceptions.
These exceptions include charitable bingo and instant bingo, horse racing, dog racing, pari-mutuel wagering, state lotteries (they also offer keno), and state-licensed commercial casinos.
Tribal casinos are also allowed, thanks to the Indian Gaming Regulatory Act (IGRA) of 1988. One other exception is licensed racetrack gaming facilities, but none currently exist.
Daily fantasy sports and social or sweepstakes casinos are also allowed, as they are in most other states.
As for poker, the situation could be better. Kansas is not known as a poker-friendly state, but it does have a decent number of options. Several poker rooms offer live poker, but online poker is illegal.
However, players still venture toward offshore poker sites, and we'll also discuss those here, especially their legality.

Is Online Gambling Legal in Kansas?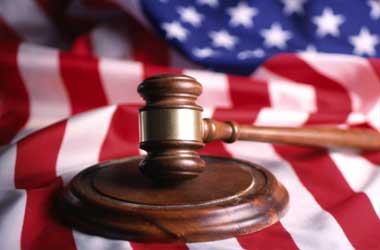 The only legal and regulated online gambling in Kansas is online sports betting, which was legalized in 2022 with retail sportsbooks. However, when it comes to what we traditionally mean by online gambling —
online casino games
— these are
not regulated
.
The state law currently says that it is illegal "to play on a gambling device". It's assumed that this includes online games like slots and table games, or better said, everything a typical online casino offers.
The state government has little interest in regulating online gambling, and land-based tribal casinos are typically against this notion, like in many other states.
However, no one can agree on what the current laws mandate, and many believe that offshore online casinos are fair game.
The state allowed the creation of the first commercial land-based casinos in 2007, but it also soon made it clear that online casinos were illegal. However, no laws explicitly ban offshore gambling sites, so players typically assume they are free to join and use them. Moreover, due to this ambiguity, people are not prosecuted for using international gambling sites.
A 2013 bill tried to specifically ban internet gambling by making it a class B misdemeanor like all other illegal gambling forms, but it didn't get enough votes.

Kansas Poker Laws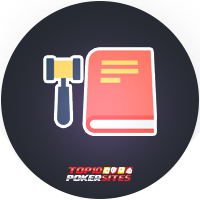 Kansas gambling laws aren't precise about poker
. The Kansas statutes only describe what gambling is and which options are exceptions and thus legal.
Section 21-4303 of the Kansas statutes explains that almost all forms of gambling are illegal. However, the law also has several exceptions that make certain forms legal, all mentioned in Section 21-4302. It's also hard to accurately interpret whether or not poker is included.
The most strict interpretation shows that all forms of poker are illegal. Still, at the same time, land-based casinos can offer almost any gambling activity, and some consequently have full poker rooms and tables.
To clarify the situation, let's look at each form of poker to see what's legal and what isn't.
Online Poker
Gambling laws in Kansas are outdated, so they fail to mention the internet in correlation with gambling. This has led people to assume that online poker is legal, but it's important to say that it's certainly not regulated in the state, and the only options are sweepstakes poker sites and offshore poker sites.
Sweepstakes poker is allowed in Kansas and almost all other states because it isn't considered gambling.
On the other hand, offshore poker sites aren't regulated, but they are not explicitly illegal either. They are licensed in other countries but accept players from various nations, including the US. Players can join and use them like any other offshore gambling site. The state isn't prosecuting players for using these websites.
Land-Based Poker
Live poker isn't regulated either, but it is offered legally in a few land-based casinos. This is primarily because tribal and state-sponsored casinos are exempt from the strict gambling laws in Kansas.
Kansas is thus filled with land-based gambling establishments, but, unfortunately, most don't offer poker.
Currently, the state has only three poker rooms, each with a few tables. These are Boot Hill Casino (five tables), Hollywood Casino Kansas Speedway (12 tables), and Harrah's Kansas City (13 tables).
Home Poker
As stated, Kansas statutes are strict about gambling, and the only legal forms are the specifically mentioned exceptions. They don't include home poker, so playing poker at home is technically illegal.
The state is not actively prosecuting players for enjoying poker in their homes with friends or family as long as they don't run larger gambling operations.
What Other Gambling Forms Are Legal in Kansas?
Kansas is strict about gambling and makes all forms illegal unless specific exceptions are written within the law. Down below, we'll cover all of these exceptions in detail.
First, it's worth mentioning that all illegal gambling forms in the state are classified as class B misdemeanors, not felonies. This means they carry a fine of up to $1,000 or six months in jail. According to the law, both can be applied simultaneously.
The only thing considered a severity level 8 felony is commercial gambling, meaning only organizers of illegal gambling events can be charged with it.
Retail and Online Sports Betting
Both retail and online sports betting were legalized in 2022.
After the 2018 Professional and Amateur Sports Protection Act tried to legalize it in 2018 and was overturned, a new SB84 bill was signed by Governor Laura Kelly on May 12, 2022.
The new law came into effect on July 1 of the same year, while the first sportsbooks launched on September 1, only two months later. The initial bookies were authorized early on to meet the new NFL season.
Land-Based Casinos
Land-based casinos are fully legal in Kansas. Tribal casinos have been in the state since 1995, when Kansas entered into a compact with them. They are permitted under the Indian Gaming Regulatory Act (IGRA) of 1988, which makes tribal gambling legal on the federal level as long as it's on tribal land.
In 2007, the state brought into law the Kansas Expanded Lottery Act, which also made commercial casinos legal. However, they need to be state-sponsored, or in other words, under a contract with the Kansas Lottery.
The state currently features ten casinos, with one more planned. Six are tribal, while the remaining four are commercial casinos.
Charitable bingo
Charitable gaming is legal in Kansas and has been since 1974. This makes bingo the first legal form of gambling in the state.
Legal forms include regular bingo games, instant bingo, and charitable raffles. These games are classified as charitable gaming, so they don't fall under the state's gambling definitions and prohibitions.
Horse Racing, Dog Racing, and Pari-Mutuel Wagering
Kansas Constitution Article 15 Section 3b states that horse racing, dog racing, and pari-mutuel wagering at licensed and regulated facilities are legal in the state. They are one of the three main exceptions to illegal gambling and were made legal in 1986.
State Lotteries
All state-owned or operated lotteries are legal in Kansas. They are available through the Kansas Lottery, which offers lottery tickets and keno. The organization was launched in 1986.
Daily Fantasy Sports
Daily fantasy sports were made legal with HB 2155. As long as they meet certain conditions, like prizes made known in advance and winning outcomes stemming from skills, DFS leagues are legal.
Social/Sweepstakes Casinos
Kansas allows social and sweepstakes gaming as they are not considered gambling. Consequently, players can join any licensed social or sweepstake casino in the state.
Why You Should Play Online Poker
Besides being fun, playing online poker comes with several benefits for all residents of Kansas who are of legal gambling age. Let's take a look at the main reasons for playing poker online in the state:
Convenience — Online poker is available to you no matter the time or place. Plenty of offshore poker sites allow players from Kansas to join, and numerous cash games and tournaments are available as soon as you sign up. On top of that, you'll get to play for either small or massive prize pools and compete against thousands of players on your skill level.
24/7 availability — Online poker is available 24/7, so you don't have to worry about a lack of open tables in the middle of the night. This is especially true with popular offshore sites where you can find plenty of opponents at any time, every day of the year.
Lucrative bonuses — Unlike land-based poker rooms, online counterparts typically offer a wide range of bonuses and promotions. In most cases, you'll get to start your experience on a site with a lucrative welcome bonus that will bring you additional playing funds. Later, you'll get to claim other promotions like freerolls and participate in rewarding loyalty programs.
Lots of traffic — Reputable offshore poker sites are filled with active players. With such high traffic, you'll always have the chance to play games and participate in tournaments with more than enough opponents. Plus, you'll get to battle it out with players of various skill levels.
Affordability — Online poker is quite affordable as it features low buy-ins and smaller bets, making it ideal for beginners and casual players. However, it doesn't lack high-stakes games with large buy-ins or tournaments with massive prize pools, all perfect for high rollers.
Recent Kansas Poker Law Changes
Besides the 2013 attempt to make online gambling a class B misdemeanor, which would have included poker, there have been no legislative attempts or new laws affecting poker in Kansas.
Future of Poker in Kansas
The legal state of poker in Kansas is likely to
remain the same
in the near future. There have been no indications that the state government will change its stance.
However, it's worth mentioning that recent sports betting legalization could indicate that the Kansas legislature might consider other forms of gambling, predominantly online gambling and poker.
Other Resources
Final Thoughts
Even though the Kansas gambling law is stringent, it's also filled with exceptions. Moreover, it's outdated and leaves online poker in a legal gray area. That way, players are free to join offshore poker sites and enjoy online poker like people in most other states. You only need to pick a reputable online poker room, register, and deposit, and you can start having fun.
FAQ
Is online poker legal in Kansas?
No, online poker is not regulated in the state. Sweepstakes poker is allowed, and as for real-money online poker, players can join offshore poker sites on their own accord without fear of punishment, as the state isn't prosecuting gamblers for using international sites.
What gambling forms can I play legally in Kansas?
Legal gambling forms in Kansas are retail and online sports betting, charitable bingo, horse and dog racing, lotteries, and state-licensed and tribal casinos with various casino-style games, which include poker.
Does Kansas have tribal casinos with poker rooms?
Yes, it does. There are several state-licensed and tribal casinos in Kansas, but only three feature poker rooms — Boot Hill Casino, Harrah's Kansas City, and Hollywood Casino Kansas Speedway.
Which regulatory body oversees gambling laws in Kansas?
According to the Kansas Expanded Lottery Act (KELA), the main regulatory body in Kansas is the Kansas Racing and Gaming Commission (KRGC). It primarily oversees and regulates state casinos and lotteries.
Where can I play poker in Kansas?
You can play live poker in a few land-based casinos, but you can also enjoy online poker either for free in sweepstakes poker sites or real money poker in offshore online poker rooms.
What is the legal gambling age in Kansas?
The legal gambling age for charitable gambling and lotteries is 18, while it's 21 for casinos and horse racing.