Is Online poker legal in Iowa – Poker Laws in Iowa
In the 21st century, Iowa is full of opportunities for gamblers — you've got the lottery, charitable gambling, raffles, bingo, land-based commercial and tribal casinos, racetracks, and as of recently, in-person and online sports betting.
Among these gambling options, poker players can find brick-and-mortar venues where they can play the world's most famous card game. However, Iowa online poker laws still haven't tackled online poker, hence the lack of state-approved poker websites.
In this guide, you'll find more info about poker laws in the Hawkeye State regarding land-based, online, and home games.
Is Online Gambling Legal in Iowa?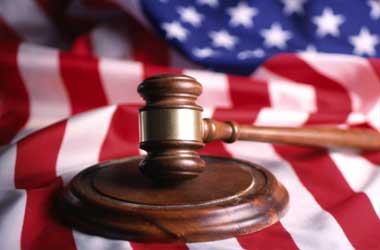 Poker is a casino game almost everyone's heard of. However, if you want to play it in Iowa, you should know the laws that regulate this popular card classic.
Before we get into more detail, check out these pages to familiarize yourself with basic poker legislation in the Hawkeye State:
Iowa Poker Laws
Online Poker
Iowa is a state that still hasn't put a stamp on any documents related to online poker. While there are numerous land-based casinos in Iowa, they aren't allowed to offer online poker games, nor can any web-based operator legally launch a poker website within the state borders.
The Iowa Senate tried to change the course of events regarding online poker in 2012 by approving a bill that would legalize this popular pastime. Yet, the bill didn't make it past the House. In 2013, another bill made it to the committee but stalled at that level.
In the following year, Iowa lawmakers kept an eye on how legal online poker functions in other states like Nevada, New Jersey and Delaware to draw a new online poker bill in 2015. Unfortunately, this plan failed, and online poker in Iowa hasn't been officially regulated.
The only exception includes sweepstakes poker sites that are legal in Iowa and allow players from the Hawkeye state to practice their poker skills in the sweepstakes model.
Land-Based Poker
Contrary to online poker, the land-based form of this game is entirely legal in Iowa. The state legalized riverboat gaming in 1989 thanks to the Excursion Boat Gambling Law. Soon after, Iowa legislators said yes to commercial land-based casinos, while the Indian Gaming Regulatory Act made space for tribal land-based gambling venues.
Today, all these establishments offer various live poker options you can play in the Hawkeye State without any legal obstacles.
Home Poker
Unlike other US states, Iowa has a clear stance on home or social poker games and regulates the activity in the Iowa Code, Section 99B. You're free to participate in or throw a home poker night, provided there aren't any rake pots or entry fees.
All the participants must take turns dealing and have an already established social relationship. In other words, you can't just go to someone's house to play poker without knowing anyone there. Finally, winnings and losses are limited to $50 per day, and everyone involved must be at least 18 to play.
While these regulations may not suit players interested in winning big, they allow Iowa residents to organize casual poker games with their friends and have some fun without breaking any laws.
Recent Iowa Poker Law Changes
Since the state failed to pass online gambling bills in 2012 and 2013, no news has come from the Hawkeye State regarding online poker legislation. In 2014, Iowa lawmakers seemed interested in pursuing online gambling legislation based on the successful implementation of iGaming in several other states. The new bill was planned for 2015 but didn't see the light of the day.
Since then, the only thing Iowa did regarding online gambling was the introduction of legal online sports betting in 2019. Sadly, the bill that regulated land-based and online sports betting in Iowa had nothing to do with online poker legislation, which is why the activity is still illegal in the Hawkeye State.
Future of Poker in Iowa
Over the last decade, Iowa tried to pass a few online gambling bills that would allow online poker websites to operate within state borders.
To our disappointment, none of the bills made it through the strict Iowa legislature, so online poker stayed off-limits.
Even though this may sound discouraging, the fact that Iowa legalized online sports betting may be that tiny ray of sunshine, bringing hope that online poker will be legalized. If online sports betting that came to the Hawkeye State in 2019 keeps generating enough money, Iowa legislators may again consider making online poker legal.
Other Resources
Final Thoughts
If you're living in or passing through Iowa, poker games aren't out of reach. The Hawkeye State is home to commercial and tribal land-based casinos where you can sit at a poker table and play this game in several variants.
Yet, if your prime goal is to play online poker from the comfort of your home, you should know that Iowa still hasn't passed any bills that officially approve this activity. The only legal option includes a few sweepstakes poker sites, while players who find the gray zone comfortable can have some fun in offshore online casinos.
FAQ
Are there any land-based casinos where I can play poker in Iowa?
Yes, there are. Iowa is home to numerous commercial and tribal land-based casinos that legally offer Class III games, including several versions of poker.
Is real-money online poker legal in Iowa?
No, Iowa still hasn't added online poker to its official legal books. As a result, players can join platforms that offer sweepstakes poker or try their luck in offshore online casinos.
What's the legal age for playing poker in Iowa?
The legal gambling age for playing poker in Iowa is 21.
Can I play poker at home legally in Iowa?
Yes, you can, and Iowa offers direct instructions on playing poker at home without breaking the law. If you're interested in finding out the details, go through the Iowa Code, Section 99B.