Is Online poker legal in Indiana – Poker Laws in Indiana
Like almost all US states, Indiana has separate laws for each main gambling vertical, including poker. What's more, the state's law treats playing poker differently depending on where and how you play it — home, online, or at a land-based casino.
This overview will provide the answers to all key questions surrounding Indiana online poker laws and tell you how to circumvent certain rules potentially.
Is Online Gambling Legal in Indiana?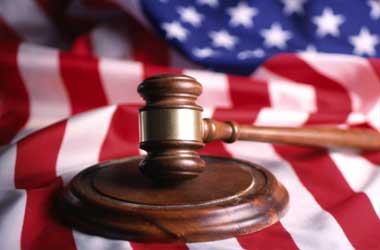 As mentioned, Indiana views poker differently whether you're playing it online, at home, or in a land-based casino. In general, Indiana does not consider poker a game of skill.
Due to that definition, playing poker falls under the definition of gambling, which is generally forbidden, but with a few exceptions.
Indiana Poker Laws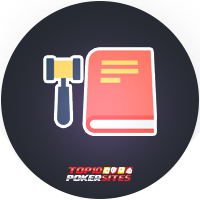 You can find most laws and definitions surrounding gambling in Indiana in the Indiana Code under section 35-45-5.



Online Poker
Indiana does not promote authorized online poker sites currently. The state's most recent online gambling bill (HB 1015) does not mention poker, as it's mostly about online sports betting. However, the legalization of sports betting and efforts to legalize online casinos have made Indiana poker players hopeful that online poker will soon become available to Indiana players.
For now, operating or playing on an online poker site in Indiana is thought of as illegal. Still, players willing to take the risk can access offshore poker sites that accept US players, and there are plenty to choose from. The state usually goes after operators rather than players when enforcing the law. 
Land-Based Poker
When it comes to land-based poker, the story is completely different. The legalization efforts in the early 1990s led to the state allowing riverboat casinos in several locations. In 2015, the casino law changed to allow riverboat casinos to move to land-based facilities on existing sites permanently.
Indiana has authorized more than a dozen riverboat and land-based casinos thus far, with more coming soon. These casinos feature live poker rooms where you can play Texas Hold'em, Omaha and other poker games.
You might want to try out the following locations — Horseshoe Casino and Caesars Casino in Hammond, Four Winds Casino in South Bend, and Ameristar Casino in East Chicago.
Home Poker
In many states, home poker games are allowed if the host doesn't profit from organizing them. However, Indiana doesn't see it that way and considers home poker an unauthorized form of gambling. Under Section 2 of the IN Code 35-45-5, it's clearly stated that "a person who knowingly or intentionally engages in gambling commits unlawful gambling."
This law doesn't consider home poker an exception, so playing it is considered a Class B misdemeanor. However, this law is almost never enforced, so many people from Indiana commonly play poker at home with their friends without fear of prosecution.
Recent Indiana Poker Laws Changes
Indiana has made several changes to its gambling laws in recent years, although none directly affect poker. Sports betting became legal in 2019 and is now available both online and in land-based facilities. Also, live casinos welcomed certain table games with new casino licenses allowing for the land-based and riverboat casino industry expansion.
Indiana poker players remain hopeful that online poker will become legal soon, but its legalization is regrettably not on the horizon just yet.

Future of Poker in Indiana
Playing online poker on offshore poker sites is certainly not ideal, both from the regulation and safety standpoints. That's why so many poker players from Indiana ask for a regulated market where they could rely on secure and legal platforms.
There are currently no efforts to make online poker legal in Indiana. The legislators have recently only focused on sports betting and allowing new licenses for land-based casinos.
However, if online poker became legal in the next several years, there would be plenty of operators ready to jump in on the opportunity and offer themselves to the newly regulated market.
We already saw 888poker and PokerStars enter the US market and make a huge success, so they would likely be among the first online poker rooms to become licensed in Indiana as well.
Other Resources
Final Thoughts
While official legal online poker options do not exist in Indiana, it's certainly not the worst state to live in if you're a fan. Namely, the law mainly targets unlawful operators instead of players, so
playing on offshore poker sites is generally considered safe
, but only if you know which poker sites to choose.
Home poker games are also technically illegal, but without the law being diligently enforced. On the bright side, poker in land-based and riverboat casinos is perfectly legal and available in many forms.
If any laws surrounding poker in Indiana change, we will make sure to update this article with all key information.

FAQ
Can I play real-money online poker in Indiana?
You can play online poker in Indiana for real money. However, note that the only available poker sites are unauthorized offshore sites. In other words, playing online poker in Indiana is not legal. The law is generally not enforced on players, but you should still be careful.
Where can I play live poker in Indiana?
You can play poker at many of the state's land-based and riverboat casinos. Most casinos are located off the coasts of Lake Michigan or the Ohio River.
Am I allowed to play poker at home in Indiana?
Home poker games are technically illegal in Indiana. However, the law is rarely enforced, and many people enjoy playing real-money poker at home with their friends.
What is the legal age for playing poker in Indiana?
You must be at least 21 years old to enter a land-based casino in Indiana. Since online poker is not authorized in Indiana, offshore poker sites are allowed to develop their own rules regarding minimum age, with many setting the age limit at 18.