Is Online poker legal in Illinois – Poker Laws in Illinois
Until a couple of years ago, poker gambling in Illinois was restricted to ten riverboat casinos. Fortunately, the IL legislation passed the Rebuild Illinois Law in 2019, allowing six more gambling facilities to be built. Riverboat casinos can finally move to land-based venues — provided they meet several requirements.
While the Prairie State licensed online sports betting in 2020, it's been reluctant to introduce online casino games to the legal landscape. However, even though no state-owned poker sites exist, players can still enjoy online poker elsewhere.
The following article will discuss Illinois online poker laws and explain everything about this popular card game.
Is Online Gambling Legal in Illinois?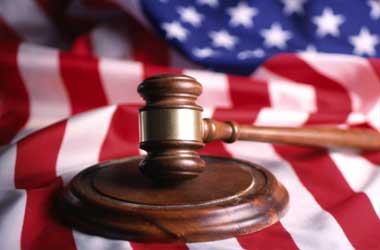 Poker is legal in Illinois, but the situation is somewhat complex. In 1990, the state introduced the Riverboat Gaming Act, which stipulated that casino venues, or the so-called riverboats, could only operate and offer real money poker if they were located near a body of water.
Luckily, the Rebuild Illinois Law came into force in 2019, allowing a gambling expansion. Soon, Illinois riverboats will move to land-based locations, and the state will welcome six new brick-and-mortar casino venues.
Illinois Poker Laws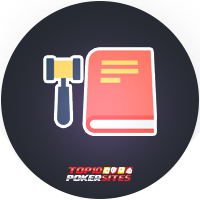 The following paragraphs will discuss three different types of poker games — online, land-based, and home-based ones.
Read them carefully to fully grasp the extent of IL gambling laws and learn what to expect.
The following links explain everything you need to know about legal gambling in Illinois.
Online Poker
Like most US states, Illinois doesn't explicitly prohibit or allow playing poker in online casinos. However, according to the IL Criminal Code, Article 28 Gambling and Related Offenses, anyone who operates a poker site from within the state is breaking the law and faces prosecution.
As a result, the Prairie State has no local real money poker sites or online casinos. Social (sweepstakes) casino sites are the only legal options for playing games. However, they are no fun since you can't play for real cash.
While IL laws prohibit operating a poker site, they don't discuss joining and playing online poker on other platforms. Some believe this means online poker is entirely illegal. However, others use the lack of legislation to reap the benefits of real money online poker by playing in offshore online casinos.
Therefore, Illinoians have plenty of poker options at their disposal — if they know where to look. 
Land-Based Poker
The Prairie State describes gambling as playing games of skill or chance for cash or anything else of value. This definition leaves little room for a different interpretation. The IL Gaming Act only permits real money games in licensed venues — i.e., riverboat casinos.
Currently, Illinois hosts ten riverboats and one temporary land-based casino. The latter is a result of the 2019 Rebuild Illinois Law, which allows the state to build six new gambling facilities. The existing riverboats will also be able to change their status to land-based casinos upon obtaining the necessary approval.

Home Poker
According to the Illinois Criminal Code, real money games are legal in licensed casinos, but home games are illegal. The Code explains legal gambling in great detail, and everything else that doesn't fall under the "legal" category is considered a class A misdemeanor.
Organizing a home poker game for real money is a class 4 felony, meaning if you get caught, you will face prosecution and possibly be sentenced to jail time. For more information on prohibited activities and penalties, read the IL Criminal Code, Section 18.
Recent Illinois Poker Laws Changes
The Illinois lawmakers haven't introduced any specific poker laws recently. The 2019 Rebuild Illinois Law is the latest piece of legislation that affects poker.
As we've mentioned, it allows six new land-based casinos to be established across the state. This decision only means that poker fans will have more real money gambling options.
Future of Poker in Illinois 
We can't say whether legalizing online gambling is on the IL lawmakers' agenda. Still, the state has recently introduced online sports betting, so everything is moving in the right direction.
Hopefully, the neighboring states with a legal online poker landscape will help guide IL toward deciding to broaden its gambling layout and introduce online real money poker games.
Other Resources
Conclusion
Since Illinois has recently legalized online sports betting, we can't say it's against introducing online casinos in the future. However, there's no way of knowing if and when it will happen.
Until then, the Prairie State poker fans can enjoy real money games in land-based gambling facilities and offshore online poker rooms. Remember — home poker games are off-limits.
FAQs
Can I play poker legally at home in Illinois?
No, you can't. According to the Illinois Penal Code, participating in home poker games is a class A misdemeanor. On the other hand, hosting such a game is considered a felony and can lead to a prison sentence. So, if you want to play poker, go to the nearest riverboat casino — don't risk getting caught.
How to play poker online in Illinois?
Illinois laws prohibit organizing or operating an internet gambling site. However, no laws prohibit or permit playing on one. Therefore, if you want to enjoy real money poker, you can join an offshore online casino, deposit funds, and choose your favorite poker game.
Is it safe to play online poker in Illinois?
Since offshore online poker sites are your only option, you should be cautious when choosing one. Luckily, we have crafted a list of the safest international poker sites that cater to IL players. So, check out the operators above and take your pick.
Are real money online poker games legal in Illinois?
Online poker games are neither legal nor illegal in Illinois. While the laws prohibit operating a poker site from within the state, they don't discuss playing in offshore casinos. So, while you won't find any locally-owned poker sites, you'll have access to many international poker platforms.
What types of gambling are legal in Illinois?
Illinois legislation allows land-based casino gambling, charitable gambling, bingo, lottery, and online sports betting.