Is Online Poker Legal in Idaho — Poker Laws in Idaho
There was never a gambling-friendly climate in Idaho, and the state didn't pass the key gambling legislation until 1992. Even today, the Gem State allows only a few forms of gambling. Thus, its residents can place bets on horse or dog races, visit tribal casinos or racinos to play video poker or video gaming machines, buy lottery tickets at local convenience stores, or organize charitable games under special circumstances.
However, we have some bad news if you are a poker enthusiast. Idaho strictly forbids games such as baccarat, poker, craps, blackjack, and roulette. Daily fantasy sports and sports betting are also illegal. So, you can't play any of these games for real money in the state's land-based gambling halls. Despite poker's worldwide popularity, online poker casinos and rooms are still unregulated in ID.
Does this mean Idahoers have no options regarding poker and other casino games on-site and online? Continue reading our article to learn about Idaho gambling laws and how you can play poker legally in the Gem State.
Is Online Gambling Legal in Idaho?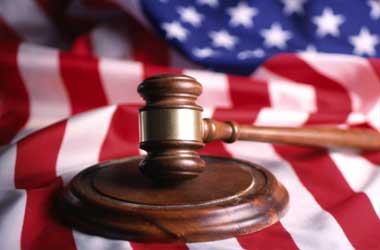 Idaho wasn't always an anti-gambling state. Even before it was admitted to the Union in 1890, Idaho allowed gambling as long as the locals approved it. And they loved to gamble. Consequently, many towns in Idaho offered various gambling forms in the late 1800s and the early 1900s. There were many casinos in the state, attracting famous people and businessmen.
However, the tables turned in 1949 when gambling became unlawful in the Gem State. Although slot machines were legalized in 1947 and attracted players to slot parlors and bars, they were outlawed in 1953.
The following years saw the legalization of a few gambling forms, including pari-mutuel horse wagering in 1963 and charitable gaming by non-profit organizations. The lottery was re-established in 1989, and tribal casinos were created during the 1990s. The Idaho tribes tried to persuade the state officials to grant them the right to offer more games since Class III games were allowed under IGRA.
However, the officials realized this could turn the state into a booming casino market and amended the state constitution in 1992, explicitly banning Class III casino games. This means that Idaho players never had a real chance to play poker legally.
Because the state refused to negotiate with the tribes, their gambling venues never became full-fledged casinos but remained on the level of bingo halls. Since the demand for the conventional casino style had grown significantly by 2022, the authorities allowed tribal casinos to start offering video gaming machines, which resemble slot machines but lack coins, pull levers, and other signifiers of slot machine gameplay.
Idaho is facing the same issues as most US states regarding online gambling. Most of Idaho's foundational gambling laws were written well before the invention of online casinos and poker rooms. Currently, the state doesn't have any legislature explicitly addressing online casinos and poker rooms.
However, a provision in the Idaho Constitution says that casino gambling, which includes games like poker, roulette, keno, blackjack, craps, baccarat, and slots, is not permitted. This also refers to any electromechanical or electronic simulation or imitation of any casino gambling form.
The iGaming experts argue that the last part of the provision may pertain to online gambling, but considering this was written in 1992, there is no chance the legislators referred to the internet as we know it today.
This lack of legal language surrounding online gambling allows Idahoers to perceive it as legal and gives them the right to visit offshore casinos. As opposed to many other states that don't define online gambling in any way, Idaho's penal code classifies playing a banned game as a misdemeanor.
As a result, Idahoans who play online poker via their laptops could theoretically be charged with a crime. Of course, nothing like this has ever been recorded and is unlikely to occur in the future. The current gray zone status quo will remain if state lawyers do not explicitly ban online gambling.
Many offshore gambling sites cater to Idaho players, and some are an excellent choice for those looking to play real-money games online.
Poker Laws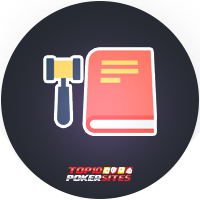 For a better understanding of how real-money poker games work in the Gem State, it is advisable to familiarize yourself with the following laws:
Online Poker
Poker is not allowed in Idaho, and the state hasn't legalized online gambling yet. In fact, Idaho lawmakers have never made any moves toward it. Thus, you won't find any interstate online poker sites in the Gem State.
But since state-owned poker websites are nonexistent, players from Idaho frequently visit international poker sites. Many offshore platforms accept ID players, and the state's jurisdiction does not oversee them. They are licensed by internationally recognized regulatory authorities, offering players a safe gambling environment. Moreover, this is where Idahoers can find a plethora of poker titles and tournaments.
Offshore casinos don't possess a local license, so they are not 100% legal. However, players can enjoy gambling there with peace of mind since no one has ever been charged for doing so.
Land-Based Poker
Playing poker in the Gem State is strictly prohibited under Title 18, Chapter 38 of the Idaho Statutes. Thus, none of the local brick-and-mortar venues can offer any poker games or organize tournaments. However, the Coeur d'Alene tribe attempted to defy the law and opened a six-table poker room within its casino facilities in May 2014. The state immediately sued the tribe asking for immediate closure. The legislators argued tribes were forbidden to offer any Class III games and that the Idaho Constitution defined poker as the game of chance, not skill.
Despite the tribe's appeal, the 9th Circuit U.S. Court of Appeals confirmed the original 2015 court ruling, effectively banning poker games within the tribes. To date, there have been no attempts to open tribal poker rooms. Unfortunately, Idaho poker players must travel to Nevada or other neighboring states to play in-person poker.
Home Poker Games
Poker games played at home are not exempt from Idaho law. There are no exceptions to this rule when it comes to social gaming. Thus, it is illegal to conduct home poker games in the state, regardless of whether a rake is involved.
The proof that participating in social games is illegal is evidenced by the raid on a small-stakes poker game organized by pensioners in 2010. Following the event, all raids of this sort now require permission from the public prosecutor. However, social poker games are still illegal. The rules of enforcement have changed, but the law hasn't. A poker game operated for profit in the state is considered a misdemeanor that can result in up to six months in jail and a fine of up to $1,000.
What Forms of Gambling Are Legal in Idaho?
Despite Idaho restricting many forms of gambling, its residents can still enjoy a few of them legally. We will discuss each in the paragraphs below.
Land-Based and Online Casino Gambling
We have already mentioned that the Gem State is home to two types of land-based gambling halls — tribal casinos and racetracks. Four tribes own the casinos, and seven venues are currently in operation. They all offer around 3,500 video lottery machines in seven cities. It's worth noting that Indian casinos are prohibited from offering slot machines, except if they date back before 1950 or are not electronic.
The seven horse race venues are located on state territory in cities like Pocatello, Jarome, Blackfoot, Malad City, and Emmett. The Idaho State Racing Commission oversees this old and respected form of gambling under the Horse Racing Act.
Brick-and-mortar casinos must comply with state laws, and none offer poker, card rooms, or any Class III casino games. Idahoers can only play Class II games, such as video poker, pull-tabs, keno, bingo, and non-electronic slots at these establishments. Live table games are prohibited, and commercial casinos are illegal.
Lottery
This is undoubtedly the most popular gambling form in Idaho. The state legislature approved the Idaho lottery in March 1988 by passing Senate Bill 1471, called the Lottery Creation Act. This was also when the regulatory body overseeing the lottery — the Idaho State Lottery Commission — was created. The first lottery ticket was sold on July 19, 1989. The Idaho lottery was successful, and the first year generated $65 million in sales. For over 30 years, the ID lottery has redistributed funds to help schools across the state.
The Idaho lottery sells tickets to a variety of games. These include scratch-offs, pull tabs, lotto drawings, instaPlay, and ruffles. Some interstate lotto drawings include Powerballs, Mega Millions, Lotto America, and Pick 4, while intrastate lottery draws include Idaho Cash, Pick 3, 5 Star Draw, and Weekly Grand. The minimum gambling age for lottery players is 18, and the tickets must be purchased at a retailer. Online sales are forbidden.
Charitable Gambling (Bingo and Raffles)
The Gem State allows only two forms of charitable gaming — bingo and ruffles. Both are overseen by the Idaho Lottery and can be operated only by qualified non-profit organizations for charitable purposes. The provision in the Constitution states that the maximum top-paid prize is $3,000. Bingo is also available as a Class II game in Idaho's Native American casinos. When it comes to raffles, the maximum cash prize is $1,000.
Horse Racing
In 1963, Idaho legalized horse racing. This gambling form was authorized by section 54-2501, which led to the creation of the Idaho State Racing Commission. In 1970, the state introduced off-track betting. Racing revenues dropped when the Gem State granted permission to the tribes to offer video poker and slot machines. The state legalized historical racing machines in 2013 to help the tracks adapt. However, this law was repealed in 2015.
Idaho is currently home to eight racing facilities where you can make off-track wagers. This means you can bet out of state, which is not bad, given Idaho's limited live race schedule. Only one racino accepts in-person bets, and bettors must be 18 years old.
Why Should We Play Online Poker?
There are many reasons why one should play online poker. The first and most important one is
convenience
. Online poker's popularity constantly grows because you can play it from the comfort of your couch or anywhere in the world. You only need an
internet connection and your device
, and you are good to go. Plus,
these platforms work 24/7
.
Online poker is also very affordable. Players on a budget can easily find titles with buy-ins as low as a few cents. It is also great that you can choose the stakes you want to play for and find a game that is perfect for your current bankroll.
With such a wide selection of real-money games, whether your favorite is Texas Hold'em, Omaha, or something else, you're sure to find what you're looking for. Moreover, each game has several variations, so you'll never get bored. If you have a competitive spirit, you can join some of the tournaments they offer.
Most online poker rooms offer some form of bonus or reward for new and existing players, such as a welcome bonus, VIP rewards, or other special promotions. You can take advantage of any of them and boost your bankroll.
Lastly, you can play your favorite poker game for free on most sites. The demo mode allows you to learn the ropes and hone your skills before you start playing for real money.
Recent Idaho Poker Law Changes
In recent years, the Idaho legislature hasn't introduced any changes to its poker or gambling sector. The last attempt was in 2014 when Coeur D'Alene Casino opened a poker room and tried to persuade state officials to permit poker. No lawmaker has proposed any bill to regulate online or offline poker and casino games since then.
Future of Poker in Idaho
Although Idaho's gambling laws are relatively restrictive, there are a number of land-based casinos throughout the state, making Idaho's casino environment much better than that of other states.
Despite this, many types of gambling are still illegal under current state laws, including online gambling, sports betting, poker, etc.
As offshore operators gain access to this market, it may not be long before the state sees some change. Increasingly, lawmakers are pressured to relax the laws, especially because vast amounts of money are leaving the state.
The future of Idaho's gambling industry appears to be bright. As the lottery began gaining popularity in previous years and state treasuries began to realize the economic benefits, there is a growing desire to expand these programs, bringing them to more people and generating more revenue. To accomplish these goals, highly scalable online platforms are required. Plus, with sports betting and poker on board, there is a high probability that legal barriers will gradually be removed in Idaho, paving the way for more reasonable laws regulating online gambling. However, it is a fact that Idaho lawmakers haven't made any real movement on the issue so far.
Other Resources
Final Thoughts
Idaho does not have the most welcoming gambling environment in the country, but it offers its residents a few options. Tribal gaming, horse racing, dog racing, bingo, and lottery are legal. This also provides hope that the state could open up in the future and that online casinos and poker may become a reality. Until this happens, Idaho offshore real-money gambling sites will always be available when you want to play poker. Just make sure you choose a safe and trustworthy provider.
FAQ
Is online poker legal in Idaho?
Unfortunately, playing poker is not allowed either at Idaho's land-based tribal casinos or online. However, with many offshore casinos geared toward Idahoers, players around the country have flocked to these alternative options to get around the restrictive state laws.
What gambling forms are legal in Idaho?
The Gem State allows tribal casinos, lottery, slot machines, charitable gaming (bingo), and horse racing (off-track betting).
Where can I play online poker in Idaho?
Until the state allows live poker rooms at tribal casinos or regulates online poker rooms, the players from Idaho will have to go to neighboring states, such as Nevada, to play real-money poker games. Another option is visiting offshore casinos.
Does Idaho have tribal casinos?
Brick-and-mortar gambling in Idaho is only allowed at tribal properties. ID laws have permitted the construction of seven Indian gaming halls. There are also racetracks in some of them. Four tribes operate these gambling venues located in many cities in the state.
Who oversees Idaho gambling laws?
Idaho has two gambling regulatory agencies — the Idaho State Lottery Commission and the Idaho Racing Commission. They are the official government bodies since lottery, and pari-mutuel betting are the only gambling activities regulated by the state. On the other hand, federal law regulates Native American casinos.