Is Online poker legal in Georgia – Poker Laws in Georgia
Wisdom, Justice, and Moderation may be Georgia's motto, but there's no justice for poker fans in Georgia. Poker, along with other forms of gambling, such as casino and sports betting, is strictly prohibited. Blame it on the legislators' lack of wisdom and moderation, making the Peach State's motto into nothing more than a dead letter when gambling is concerned.
The only form of sanctioned gambling in Georgia is a state-run lottery, offering lottery draws, bingo, and raffles.
So, where does that leave online poker? In a rut, we are afraid. At least for the time being. In the meantime, Georgians can still play on offshore poker sites since these are not registered in the state and don't fall under its jurisdiction. Keep reading to learn more about poker options for GA players and the legal framework of gambling.
Is Online Gambling Legal in Georgia?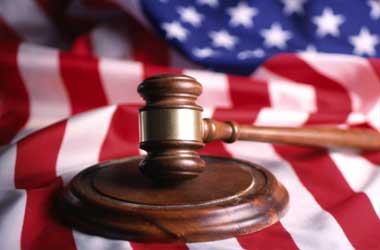 Considering that
online gambling is entirely illegal in Georgia
, a person will commit an offense if they:
Make a bet upon the partial or final result of any game or contest or upon the performance of any participant in such game or contest;
Make a bet upon the result of any political nomination, appointment, or election or upon the degree of success of any nominee, appointee, or candidate; or
Play and bet for money or other things of value in any game played with cards, dice, or balls.
If a person is found guilty of the offense, they will face charges of a misdemeanor as per Georgia Code.
The only form of licensed online gambling in Georgia is buying lottery tickets online. Namely, Georgia Lottery Players Club members are eligible to buy Powerball, Mega Millions, Cash Pop, KENO!, and Fantasy 5 tickets online through Georgia Lottery's official website or mobile app.
There are no recognized federal tribes in Georgia, so the Indian Regulatory Act has no power over decision-makers in the state. As for online sports betting in Georgia, it can become a reality, at least judging by the proposed legislation, should it ever get the backing from lawmakers.

Poker Laws
Sadly,
poker is among those games that are against Georgia state laws.
If you want to play poker legally, both online and live, you won't find any viable options save for some poker clubs.
Online Poker
There are no legal online poker rooms in Georgia. Online poker belongs to the domain of illegal gambling, as do all other forms of online gambling. This leaves players only one option — offshore online casinos and poker rooms.
These online gambling sites are licensed in jurisdictions where gambling is accepted and promoted, so they are not required to abide by the rules of the State of Georgia. Also, offshore sites are regulated by leading international regulators such as Malta Gaming Authority, which guarantee that the games on the sites are fair and safe.
Nonetheless, playing poker on offshore internet gambling sites is technically not legal. The good news is that no one has ever been charged and prosecuted for playing online poker, but you still have to be careful.
Moreover, you must be careful when choosing the offshore platform where you will play poker. Read player reviews, verify the licenses, and go over the Terms and Conditions to ensure that the sites abide by fair and safe practices.
Land-Based Poker
Land-based or live poker is available solely in poker clubs where you can lock horns with other poker enthusiasts. These clubs don't operate in the same capacity as some poker rooms across the country. First, there are some bar poker clubs with regular tournaments and a smaller number of charity poker clubs.
One thing shared between the two types of clubs is that they can't accept bets on the game of poker. If the clubs took bets, they would be classified as "gambling places" and thus subject to potential fines or even imprisonment. Chips at the table have no monetary value, and all events are free to play. However, the best players can still win some prizes, including bar cash, silver championship coins, or participation in special freerolls. Some events even have cash prizes, but these prize pools are not derived directly from tournament entry fees.
In 2019, the Georgia Bureau of Investigation's gambling unit made arrests at the famous local bar in McDonough on suspicion of commercial gambling. The said bar hosted casino-style poker games, but little did they know that agents were at the table making bets.
Home Poker
As per Georgia Code 16-12-20, home poker games are also technically illegal, although it is unlikely that a SWAT team will come knocking and arrest you for playing poker with friends. Regardless, you need to be aware of the legal implications.
Sports Betting
Things do appear to be stirring in Georgia when it comes to legalizing at least some forms of gambling. Namely, the Georgia Senate approved Senate Resolution 135 in 2021, which would allow voters to decide whether sports betting should be legalized. Senators also supported Senate Bill 142, which would bring guidelines on regulating sports betting in the state.
Sadly, the bill didn't pass the House Rules Committee, meaning bettors will have to wait for the next legislative session to see how this effort would pan out. This, too, can be an opportunity for poker supporters to make a push and get lawmakers to consider legalizing the game.
Lottery
Georgians voted in favor of allowing a state-run lottery in a 1992 referendum. Consequently, lawmakers enacted the Lottery for Education Act, creating the Georgia Lottery Corporation responsible for in-state lottery operations.
The Georgia Lottery was created to fund the state's educational programs, such as HOPE Scholarship and Georgia Pre-K Program. Since the lottery was established, more than $24.6 billion has been raised to fund the programs.
All players aged at least 18 can purchase lottery tickets and redeem prizes of up to $600 or less at any of the nearly 9,000 Georgia Lottery retailer locations. Online ticket purchasing is also available to Georgia Lottery Players Club account holders.
The Georgia Lottery is also involved in inter-state and multi-jurisdictional lottery draws such as Powerball and Mega Millions, with jackpots reaching $1 billion.
DFS Sites
Georgia has not explicitly banned daily fantasy sports sites nor legalized them, so they are technically in the gray area and very much alive in the state. Ever since DFS sites took flight, they have accepted Georgians. However, as those became more popular, the Georgia Lottery Corporation voiced its concern about the legality of DFS and even sent letters to FanDuel and DraftKings, asking them to explain how they could legally operate in the state.
The office of the attorney general also conducted reviews of the DFS sites and reached an informal conclusion that they are not authorized to offer services in Georgia.
The legislators introduced Senate Bill 352 to try and legalize daily fantasy contests, but the bill never passed the committee. In 2017, several Georgia House members sponsored a fantasy contest act HB 118, but the Senate tabled the bill.
Parimutuel and Off-Track Betting
Even though horse racing is legal in Georgia, off-track betting isn't. However, in recent years, there has been discussion of legalizing parimutuel wagering on horse racing. The Senate Regulated Industries Committee proposed a bill to legalize parimutuel horse race betting where 3.75% of the revenue would go to funding health care, education, and other notable social care projects. However, the bill failed to pass the Senate in the 2022 legislative session, leaving the matter to the next one.
Why Should We Play Online Poker?
Online poker holds the upper hand over its land-based counterpart for several reasons.
First,
you can play online poker 24/7
since the sites run daily cash games and tournaments at all times.
Also, you can try heads-up versions of poker, such as Ultimate Texas Hold'em and face the dealer or an algorithm at any time. You only need a stable internet connection and a PC or mobile device to connect.
Online casinos and poker sites offer far better versatility in terms of poker titles, listing not just the popular Texas Hold'em, Omaha, and 7-Card Stud but also some exotic types such as Razz and Double Draw. There are more versions of the game than you can count, and these have a wide range of betting limits capable of catering to novice players and experienced sharks.
Online poker sites frequently run various bonus promotions where you can get extra funds when you deposit or simply register an account.
Finally, you can access RNG-powered heads-up poker games in demo mode and practice a bit before wagering your actual cash, which can help you improve the odds of winning.
Recent Georgia Poker Law Changes
Georgia's legislators haven't introduced any new poker laws in recent years.
The entire legislative effort to legalize gambling in the state has been directed toward sports betting.
Future of Poker in Georgia
The future of poker in Georgia doesn't look bright
, at least not when it comes to legal online poker rooms and sites. You can only engage in legal poker in Georgia if you go to poker clubs. Remember, playing poker there doesn't involve betting real money, so if you want to play poker for some bragging rights and other prizes, go for that.
You need to opt for offshore gambling sites for real-money online poker in Georgia. Luckily, the offer of cash games and tournaments is abundant, so you'll have no problems finding a betting range and a game you believe fits your skill level and bankroll perfectly.
By legalizing poker, Georgia would not only rake in millions of dollars in taxes, given that Georgians spend $1.5 billion annually on illegal sports betting, not to mention casino and poker gambling, but also ensure the fairness and safety of poker rooms and sites. This would lead to a decrease in problem gambling and fewer personal information breaches.
Other Resources
Final Thoughts
Since gambling is almost entirely banned in the state, Georgians don't have any state-approved poker sites to choose from. Luckily, offshore casinos, like the ones featured on our site, still accept players from Georgia. Our experts have done their due diligence and ensured the sites offered are entirely fair and safe and that they offer great poker games.
FAQ
Is poker legal in Georgia?
Poker is not legal in Georgia, but Peach State residents can register accounts in offshore online casinos and enjoy poker games. You can find some of the best sites right here on this page.
What forms of gambling are legal in Georgia?
In general, gambling is illegal in Georgia. The only approved form of gambling is the state lottery, offering the biggest lottery draws, such as Mega Millions and Powerball.
Can I play land-based poker in Georgia?
No classic commercial casinos or poker rooms exist in Georgia since gambling is not allowed in the state. However, there are poker clubs where you can play the games for free with a chance to win prizes other than money.
Where can I play online poker in Georgia?
You can only play online poker in Georgia in offshore casinos and poker rooms.