Is Online poker legal in Florida – Poker Laws in Florida
Over the years, Florida has embraced various forms of gambling, including tribal casinos, social gambling, lottery, pari-mutuel wagering, and cruises. However, despite a friendly gambling environment, FL lawmakers are still reluctant to introduce online casino games to the fold.
While poker in land-based casinos is flourishing, we can't say the same for online games. Don't worry, though — Floridians looking to partake in real-money online poker games can join trustworthy offshore sites and start their gambling adventures.
The following article will guide you through the legal aspects of gambling in the Sunshine State.
Is Online Gambling Legal in Florida?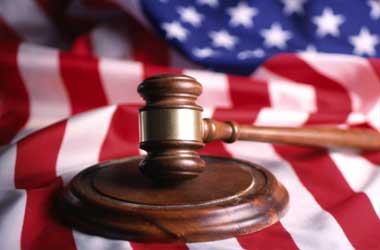 According to the Florida Constitution Title XLVI Chapter 849, illegal gambling involves playing or engaging in any game at cards, keno, roulette, faro, or other game of chance, at any place, by any device whatever, for money or other thing of value.
The Sunshine State has legalized several forms of gambling — the state lottery, charitable bingo, horse racing, cardrooms, cruises, penny-ante games, and social gambling. While the state doesn't operate any land-based casinos, Native American tribes do, thanks to the 1988 Indian Gaming Regulatory Act (IGRA). Currently, there are seven tribal casinos run by the Seminole and Miccosukee tribes.
On that note, we should point out that the compact between the tribes and state strictly prohibits craps and roulette games, meaning you won't be able to enjoy these at any tribal-owned casinos.
Gambling in the state began in the 1930s, after lawmakers legalized dog and horse racing and jai alai games. While horse racetracks remain vital to the state's gambling structure, jai alai popularity continues to decline.
In the November 2018 election, nearly 70% of the voters approved of amending the state constitution to prohibit all dog racing after 2020. The amendment passed, ending dog races across the state in 2021.
The most recent developments in the Florida gambling industry occurred in 2021 when the Seminole Tribe and the state amended the gaming compact, adding sports betting to the fold. Unfortunately, this decision faced obstacles and is still tied up in court. So, although sports betting was legalized, no online or retail sportsbooks have opened their doors to Floridians.
Poker Laws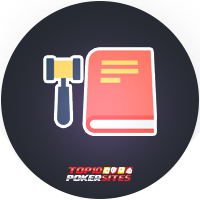 Poker players have plenty of choices in the Sunshine State. Besides three tribal casinos with poker rooms, the FL poker scene also hosts licensed cardrooms adjacent to pari-mutuel racetracks. In fact, Florida is home to nearly 900 poker tables — more than Nevada and New Jersey, which are famous for their gambling scene.
However, all previous attempts to legalize online poker were futile. Below, we'll discuss the laws tied to online and land-based versions of this game.

Online Poker
Despite the flourishing land-based poker scene, Florida still hasn't legalized online poker. In the definition of gambling mentioned above, by any device whatever refers to internet gambling, as well — as a result, real money online poker is prohibited.
In 2010, House Rep. Joseph Abruzzo proposed a bill allowing retail poker rooms to provide online poker. Unfortunately, HB 77 (Internet Poker Consumer Protection and Revenue Generation Act of 2011) was not approved in the House Insurance, Business, & Financial Affairs Policy Committee.
Soon afterward, Senator Alex Diaz de la Portilla proposed SB 812 for the same purpose. However, this one was withdrawn from consideration several months later.
In 2014, Governor Rick Scott posted a tweet supporting the ban on internet gambling. Not long after, he signed HB155 into law, prohibiting internet sweepstakes cafes, which banned the use of sweeps slot machines and video poker.
Seven years later, Governor Ron DeSantis and the Seminole Tribe of Florida agreed to a new tribal-state compact that would allow the expansion of available forms of gambling. That would later enable tribes to introduce online gambling, including online poker. Unfortunately, the item was removed from the compact before the FL legislature approved it.
Soon afterward, a federal judge ruled that the new compact violated federal law and vacated it. Even today, the tribe is engaged in legal battles against unsatisfied state opposition and federal rulings.
On the plus side, the FL legislature doesn't mention offshore operators specifically, meaning you can join international sites and engage in immersive real-money online gambling. To this day, no one has been fined or prosecuted for playing poker at international online casinos.
Land-Based Poker
As mentioned, land-based poker is flourishing in the Sunshine State. However, while Florida has been open to legal poker games for decades, it has always looked for ways to regulate them by placing bet limits.
In 1994, Broward County legalized poker and soon became home to the state's first casino — Seminole Classic Casino. After the new law was passed, the casino started offering poker games but with a $10 pot limit.
In 1996, Florida legalized poker games at pari-mutuel racetracks but with several restrictions. Namely, racetracks couldn't host tournaments, and cash games couldn't allow the pot limit to exceed $10. In 2007, a new law legalized no-limit poker games but still restricted the maximum buy-in to $100.
Luckily, in 2010, the Florida legislature amended the law, removing the buy-in limits. The gambling facilities were soon allowed to organize tournaments, thus making Florida a poker hotspot rivaling Nevada, New Jersey, and California.
Currently, three of the seven tribal casinos have poker rooms, and all of them are run by the Seminole Tribe:
Seminole Hard Rock Tampa (Tampa) — 46 tables
Seminole Hard Rock Hollywood (Ft. Lauderdale) — 45 tables
Seminole Coconut Creek (Pompano Beach) — 23 tables
On top of that, Floridians can play real money poker games at two dozen pari-mutuel racetracks with cardrooms. Some of the biggest ones are located in Jacksonville, Daytona Beach, St. Petersburg, and West Palm Beach.
Florida is no stranger to world-renowned poker tournaments. The Seminole Hard Rock Hollywood has hosted several World Poker Tour and WSOP events. It also runs a proprietary Seminole Hard Rock Poker Open, a tournament that's become one of the most significant events nationwide.
Home Poker Games
Home poker games (sometimes referred to as penny-ante games) have been legal in the Sunshine State since 1989, but they come with several restrictions, as well. Florida statutes section 849.085 describes penny-ante games as a game or series of games of poker, pinochle, bridge, rummy, canasta, hearts, dominoes, or mah-jongg in which the winnings of any player in a single round, hand, or game do not exceed $10 in value.
The law further explains that the person organizing home poker games mustn't charge admission or entry fees or advertise the events in any way. On top of that, all players must be at least 18 years of age.
Anyone looking to participate in home poker games must abide by these restrictions to avoid potential fines or more severe consequences.
What Other Forms of Gambling Are Legal in Florida?
Although there are no state-owned land-based casinos, Floridians can choose from many legal gambling options. We'll explore them in the following paragraphs.
State Lottery and Bingo
The Florida Lottery was legalized in 1986 by order of a constitutional amendment approved by FL voters by a 2-to-1 margin. One of the stipulations was to use a portion of the revenue to help fund the Education Enhancement Trust Fund.
The first lottery ticket was sold in 1988 for a $1 scratch-off game called Millionaire. Soon afterward, the lottery introduced the Florida Lotto game, followed by player favorites: Pick 3, Jackpot Triple Play, and Fantasy 5.
Lottery players now enjoy a wide range of available games, including the multi-jurisdictional draw games — Powerball, Mega Millions, and Cash4Life.
The Florida legislators first legalized bingo in 1967, allowing charitable, non-profit, and veteran organizations to host bingo games and raise funds. On top of that, the Seminole Tribe has been offering high-stakes bingo games since the 1970s, creating more luck-based gambling opportunities in the Sunshine State.
Cruises
Gambling on cruise ships was legalized in 1984, thanks to the loopholes in the law. These ships can enter international waters, which are beyond Florida's jurisdiction, by sailing either three miles into the Atlantic Ocean or eight miles into the Gulf of Mexico. Anyone aboard can then participate in games otherwise illegal in Florida, like roulette and craps.
Cardroom Poker
In 1996, the FL legislature allowed pari-mutuel facilities to offer poker games while enforcing the $10 pot limit rule. In 2003, the state removed the statutory restrictions, including the $10 limit.
However, a $2 single bet limit with a maximum of three raises per betting round took its place. As a result, fixed-limit Hold'em and stud games were legal, but No-Limit Hold'em remained prohibited.
In 2007, a new law allowed NLH in poker rooms but again with a restriction — a maximum $100 buy-in, which heavily influenced the game's popularity. Finally, a 2010 amendment lifted all bans on poker games, allowing Floridians to enjoy NLH without a pot or bet limit restrictions.
Today, two dozen cardrooms operate throughout the state, offering various poker games and organizing daily and weekly tournaments.
Pari-Mutuel Wagering
The Florida Pari-Mutuel Wagering Act was passed in 1931, allowing wagers on horse and dog races and jai alai. The Florida State Racing Commission was in charge of regulating the industry. Today, the Florida Division of Pari-Mutuel Wagering controls horse racing and oversees the entire market.
This act allowed racetracks to accept wagers from bettors. The pari-mutuel system originated in Europe but became critical to the FL gambling structure. This betting model allowed the racetracks to take the cut of the wagering pools in order to organize races.
In 2018, HB 1269 was introduced to ban all dog races throughout the state. Nearly 70% of the voters supported the amendment. Finally, after years of reported dog abuse and drugging, the bill was signed into law and went into effect at the beginning of 2021.
Social Gambling
While online casinos aren't legal in Florida, sweepstakes and social casinos are. Players can enjoy popular online casino-style games like slots, roulette, and video poker without using real money. Sites like LuckyLand Slots, Chumba Casino, and Global Poker are available to FL residents.
Why Should We Play Online Poker?
Although Florida offers plenty of poker options, it doesn't allow online cash games and tournaments. Since the state is still reluctant to legalize online gambling, many players turn to
offshore sites outside the US jurisdiction
.
These platforms offer broader gaming opportunities and, more importantly, are available 24/7. You'll be able to enjoy top-quality cash games from the comfort of your home, whether you're an early bird or a night owl.
Besides classic games like Texas Hold'em and Omaha, these sites carry innovative variants not easily found in land-based venues. Standout options include Caribbean Stud, 2–7 Triple draw, and Razz.
Lastly, online poker sites boast rewarding bonuses and generous promotions for new and existing members. Whenever you need a bankroll boost, you'll easily activate the offer and continue playing your favorite poker games.
Recent Florida Poker Law Changes
The most recent attempt at legalizing online poker was introduced in the 2021 tribal-state compact, but the stipulation was removed from consideration before even reaching the house. As it currently stands, online poker is still illegal, but land-based games are thriving and attracting poker enthusiasts from all over the nation.
Future of Poker in Florida
Due to the ongoing battles between the Seminole Tribe and the opposition, it's improbable we'll see new laws regarding online poker.
If anything, the debate only highlighted the FL lawmakers' resistance to legalizing any form of online gambling.
Other Resources
Final Thoughts
Florida poker fans are spoiled for choice, even though online poker remains illegal. Nearly all tribal casinos and two dozen cardrooms at racetracks offer cash games and organize tournaments that attract casual and professional players alike.
However, if you want to experience the thrill of online poker, you can always visit offshore poker sites and enjoy cash games on your computer or mobile device.

FAQ
Is poker legal in Florida?
Poker is legal at pari-mutuel racetracks and tribal casinos. Since online poker isn't allowed, players can turn to offshore platforms featured on this page and participate in online cash games and tournaments.
What forms of gambling are legal in Florida?
While online gambling is unregulated in Florida, other forms like tribal casinos, lottery, charitable bingo, horse racing, and cruises are legal and available to all FL residents.
Where can I play online poker in Florida?
Since online gambling (including poker games) is illegal in the Sunshine State, your only choice is to play on offshore sites catering to FL residents.
Can I play land-based poker in Florida?
Yes, you can. Besides tribal casinos, Florida has pari-mutuel facilities with adjacent cardrooms that offer various poker games.