Is Online poker legal in Connecticut – Poker Laws in Connecticut
Connecticut has one of the most diversified gambling lawbooks in the US. It took a while for its gambling scene to develop. However, once it got going, there was no stopping it. The Constitution state legalized the lottery, opened its first land-based casinos, and passed sports betting and online casino gambling laws all in the last 50 years.
The blossoming of the CT gambling market brought many opportunities to poker enthusiasts in the state. This article will explore what they are and discuss Connecticut poker laws overall. Keep reading to learn all you need to know.
Is Online Gambling Legal in Connecticut?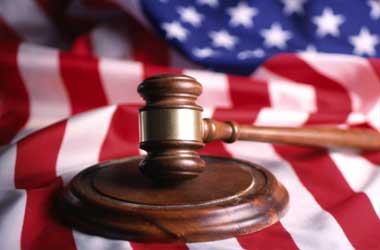 Connecticut's gambling sector had a slow start. The state legalized its first gambling activity — bingo — in the late 1930s. Nevertheless, the development process did not follow the same pattern as in many other US states. CT was one of the few states that didn't regulate bingo players' gambling age and allowed nonprofits to host casino nights during the 1970s.
The following years brought legislation permitting lottery, off-track betting, and land-based casino gambling. Connecticut was even home to the biggest brick-and-mortar casino in the world for a while. Still, the real golden age for gambling in the Provisions State didn't start until the late 2010s.
Most US states started passing sports betting bills once the Supreme Court overturned the law barring this activity on the federal level in 2018. However, Connecticut was one step ahead of its neighbors yet again. CT's governor signed a law that instructed the government to establish sports betting policies in 2017. The same legislation also outlined clear-cut DFS fees and a taxation framework that gave CT players greater freedom to enjoy this form of gambling.
The Nutmeg State also legalized various online gambling activities, including online poker, in 2021. The decision resulted in renewed compacts with two Native American tribes that operate land-based casinos in this state — the Mashantucket Pequot and the Mohegan. CT residents and visitors have gained access to state-licensed online casinos, sports betting sites, and horse-wagering platforms several months after the state's official online gambling market's soft launch in early 2021.
Poker Laws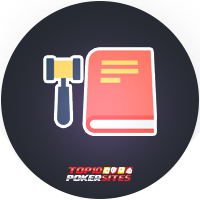 Like numerous other US states, Connecticut still maintains that all gambling activities, including poker, are illegal on its territory unless specifically exempt by law.
The Constitution State legislation currently comprises two exemptions:
Gambling "incidental to a bonafide social relationship"
Gambling conducted under the Indian Gaming Regulatory Act (IGRA) and state-tribal agreements at two state-approved tribal casinos
The Connecticut law does not define what a "bonafide social relationship" entails, which brought about a lot of confusion regarding poker gambling restrictions in the state. CT's official gambling authority, the Division of Special Revenue (DSR), indicated that the provision covered only social gaming and highlighted that hosting or playing poker in any professional setting violates the law. Moreover, the state's Attorney General's Office reminded several bars that running and promoting poker games is illegal under liquor control laws and gambling statutes in 2004.
Still, neither of the two regulatory bodies offered explanations to clear up the ambiguities the stipulations mentioned above created. Experts often use Supreme Court cases from Colorado — a US state with a similar law — as guidance. They suggest the term "bonafide social relationship" most likely refers to gaming at home with friends.
The other exemption stems from the 1988 Indian Gaming Regulatory Act. This federal law permitted Native American tribes to host and regulate all gambling activity, including poker, on their land. As a result, the Mashantucket Pequots and Mohegans entered binding agreements with the state allowing them to conduct real-money poker games.
The state updated these contracts in 2021 when it passed HB6451, which legalized online casino gambling in Connecticut. The new agreements allow both tribes to offer online casino games like poker to CT players as long as they pay 18% of their gross gaming revenue in taxes to the state. This tax rate is set to increase to 20% after the first five years.
You can find all the Connecticut poker laws mentioned in the list below. Read them carefully before you engage in any gambling activity in this state to avoid violating the law.
Online Poker
Thanks to the recent online gambling legalization, CT poker players have plenty of options to enjoy this game online. They can try their luck at poker in social and sweepstakes casinos, state-licensed online gambling sites, and offshore-licensed gambling platforms.
Sweepstakes and social casinos host casino-like games and let users play them for free. Because of their business model, these platforms were legal in the Nutmeg State before HB6451 became law. The poker games these sites offer feature modified rules and gameplay, allowing members to play these games using casino credit rather than actual cash. These rules make them compliant with CT gambling statutes.
The official CT online gambling legalization authorized all its land-based casinos to operate internet casino sites with poker games. Two of these platforms debuted in October 2021, only a few months after the market's official launch. Still, neither currently hosts these cash or live poker games. Video poker is now the only variant CT players can enjoy on a state-licensed online casino app.
Still, that doesn't mean Connecticut poker enthusiasts have to put their gambling interests on hold. The internet is packed with fantastic offshore online casinos that welcome US players and host real-money poker games. These sites host various virtual and live variants from industry-leading developers. If you're interested in trying them, you can find a list of the best ones on this website.
Land-Based Poker
Connecticut gambling statutes consider casino gambling, including land-based poker, legal only within tribal casinos licensed by the state.
Connecticut currently offers two land-based Indian casinos — Foxwoods Resorts Casino and Mohegan Sun. The former is owned and operated by Mashantucket Pequot Tribal Nation, having started as a bingo parlor in 1992 and later adding casino gaming to its offer. It held the status of the largest land-based casino in the world until 1996. It's still the largest brick-and-mortar gambling establishment in North America.
The latter belongs to the Mohegan tribe. The facility began operations in 1996 and has undergone several expansions. Both casinos include poker rooms with several forms of live poker and run regular tournaments. Foxwoods also hosts World Series of Poker (WSOP) circuit events, contests, and finals. All CT poker fans aged 21 or older are free to play in these casinos.
CT gambling regulations also allow visitors and residents to engage in charitable gaming. However, these games have to be games of chance, which excludes poker by definition.
Home Poker
As mentioned, Connecticut's gambling legislation permits residents and visitors to play social games. Poker only belongs to this category when played in a non-professional setting and with people with whom you share other interests besides gambling.
What Forms of Gaming Are Legal in Connecticut?
The Constitution State allows a wide range of gambling activities within its borders. Connecticuters can enjoy
land-based and online casino gambling, pari-mutuel betting on horse racing, greyhound racing and jai alai, online and retail sports betting, daily fantasy sports, lottery, and charitable gaming
.
You can read more about each category in the following sections.
Land-Based and Online Casino Gambling
Casino gambling is legal in Connecticut thanks to IGRA, passed by the federal government in 1988. CT's federally-recognized Native American tribes used this law as a foundation to enter into agreements with the state and open land-based casinos. The Mashantucket Pequot Tribal Nation did so in 1992, and the Mohegan Tribe in 1996. Their gambling facilities — Foxwoods and Mohegan Sun casinos — remain the only land-based gambling locations in Connecticut.
The two tribes and some other casino companies pushed for a third land-based location for years. In 2017, the Senate passed a law allowing the tribes to open a co-owned casino. However, MGM and Schaghticoke Tribal Nation — another CT native Indian tribe — filed lawsuits claiming the state disregarded their interests. The bill never passed the CT House. A similar situation happened in 2018.
Mashantucket and Mohegan tribes renegotiated their compacts with the state in 2021 after Connecticut legalized online gambling. The new agreements included provisions that allowed these tribes to offer real-money online casino games to their CT guests. In return, the tribes agreed to pay 18% of their revenue as tax and shelve the issue of the third casino project for the next decade.
CT land-based casinos feature slots, table, specialty, and progressive jackpot games. Foxwoods includes a 100-table and Mohegan a 33-table poker room. Both host No Limit Hold'em, Omaha, Stud, and other poker variants.
Mohegan and Foxwoods offer two CT online casino apps — Mohegan Sun Casino and DraftKings. They host a variety of slots, progressive jackpots, and table games like blackjack and roulette. There are also video poker variants available. However, they have yet to offer traditional poker games.
Horse and Hound Racing
Besides bingo and lottery, horse and greyhound racing has the longest track record in CT gambling history. It became legal in the 1970s. Nevertheless, the state only ever offered live greyhound racing parlors. The first one — Plainfield Greyhound Park — opened in 1976, and the second one — Shoreline Star Greyhound Park — opened in 1995.
While both enjoyed a fair bit of popularity in their day, neither survived the mid-2000s. The launch and success of tribal casinos drew bettors away from these gambling establishments — Plainfield closed in 2005 and Shoreline in 2006. Connecticut hasn't opened another racing facility since.
Today, Connecticut horse and hound race fans can pursue this hobby via off-track betting (OTB). The state offers 15 brick-and-mortar OTB locations and several online OTB platforms. CT residents can choose between Sportech, BetAmerican, TVG, and TwinSpires sites.
Retail and Online Sports Betting and DFS
Connecticut made its first steps towards retail and online sports betting and DFS legalization in 2017. Both forms of gambling officially became legal in 2021 when the state launched its online gambling market and renewed compacts with Mashantucket Pequot Tribal Nation and Mohegan Tribe.
In light of the launch, two entities are in charge of sports betting in Connecticut — the tribes mentioned above and the state lottery. They received permission to offer sports betting apps and conduct retail sports betting on their premises. Each entity started exercising its rights almost immediately. They launched three CT sports betting apps in October 2021 — DraftKings by Foxwoods, FanDuel by Mohegan, and PlaySugarHouse by CT lottery. The casinos also introduced sports betting onsite, and CT Lottery opened 15 sports-betting kiosks across the state.
Thanks to their partnerships with the Mohegan and Mashantucket tribes, DraftKings and FanDuel are also authorized to offer DFS in Connecticut.
Charitable Gaming
The Nutmeg State's gambling laws include a Charitable Games Section. It allows non-profit organizations to organize and run charitable gaming events in Connecticut under two conditions:
They must acquire a charitable gaming license from the Connecticut Gaming Division
They must exclusively host games of chance
Non-profit organizations that can apply for a permit include:
Religious organizations like churches
Educational or charitable organizations
Civic, service, or social clubs
Fraternal or fraternal benefit societies
Officially recognized organizations or associations of veterans from any war fought by the United States
Municipalities acting through a committee set up for a celebration of the municipality's founding on its hundredth anniversary or any multiple thereof
Officially recognized volunteer fire companies
Political parties or town committees thereof
Among allowed charitable gaming events, Connecticut laws include bingo, raffles, bazaars, and sealed ticket sales.
Lottery
Connecticut was one of the first US states to legalize the state lottery. This organization was founded and sold its first tickets in 1972. This state-run agency has awarded its players billions of dollars in prizes since then.
The CT lottery comprises many games, from CT-specific Play4 with Wild Ball to multi-state Mega Millions. Besides these games, the CT state lottery has been allowed to offer sports betting since 2021. It currently operates 15 retail locations and one online sport betting app.
A large portion of the lottery's yearly profit goes to the state's General Fund, which supports multiple state services.
Why Should We Play Online Poker?
Land-based poker has its advantages, but
online poker
still has an edge. It's just as fun to play, plus it's easy to find, diverse, and incredibly rewarding.
You can play online poker in many quality CT online gambling casinos, regardless of whether you're gambling from your phone or computer. You'll have access to an array of well-designed and popular games 24/7, no matter where you are.
The online gambling sector lets you try popular and unique versions of this game. You can play them in demo mode, virtual settings, or a live stream with real-life players and dealers. If you ever get stuck, plenty of guides and tips can help you hone your skills and grow as a player. With a bit of luck and some help from online casino bonuses and promotions, you're bound to earn hefty rewards.
Recent Connecticut Poker Law Changes
The Connecticut online gambling market has steadily grown since it launched in 2021. One of its latest additions includes the inclusion of Gaming Realms — a famous game developer — into the DraftKings Casino and Mohegan Casino gaming provider catalog. This operator will provide CT players with a new selection of popular slingo titles.
Future of Poker in Connecticut
Connecticut state officials haven't disclosed any plans regarding online gambling. There have also been no announcements of CT's entry into the online poker field yet. Video poker is still the only poker variant available at the two online casino apps the Constitution State offers.
Nevertheless, the news of the administration of Gov. Ned Lamont budgeting $27.8 million from CT online gambling and sports wagering bodes well for the future. Experts predict that tax revenue will only grow in the following years. They expect it to double by 2026. This may motivate the available casino apps to add new poker games to their offerings.
Other Resources
Final Thoughts
Despite its slow start, the
Connecticut gambling market
became one of the richest in the US. It boasts online and land-based casino gambling, horse and dog racing, sports betting, DFS, lottery, and charitable gambling. Traditional online poker is the only category missing from this long list of allowed gambling activities. Nevertheless, given CT's iGaming growth rate, this addition might already be on the horizon.
FAQ
Is poker legal in Connecticut?
Connecticut gambling statutes don't comprise any provisions that expressly prohibit poker. However, this game, like all gambling activities in the state, is only considered legal when conducted by CT tribal casinos or when "incidental to a bonafide social relationship."
What kind of gambling is legal in Connecticut?
Connecticut deems land-based and online casino gamboling, horse and hound racing, sports betting, DFS, lottery, and charitable gambling legal.
Can I play land-based poker in Connecticut?
You can. Tribal casinos are the only places where CT laws allow residents and visitors to play land-based poker. Both Foxwoods and Mohegan have poker rooms and offer multiple variants of this casino classic.
Where can I play online poker in Connecticut?
Connecticut offers two online casino apps — DraftKings Casino andMohegan Casino. However, video poker is the only version of poker they currently host. Other poker variants might be available shortly.