Is Online poker legal in Colorado – Poker Laws in Colorado
Colorado has always had a strict stance toward gambling, especially online. Although the state has recently introduced legal online and retail sports betting to the fold, it's shown no interest in doing the same for online casinos and poker rooms.
However, it doesn't mean players have no choice regarding poker. On the contrary — this card game thrives in dozens of land-based casinos in the state and on numerous online platforms offered by international operators. Still, while the former option is legit, the latter falls into a gray zone.
The following article will explain both and introduce you to the Centennial State poker and gambling laws. Let's begin.
Is Online Gambling Legal in Colorado?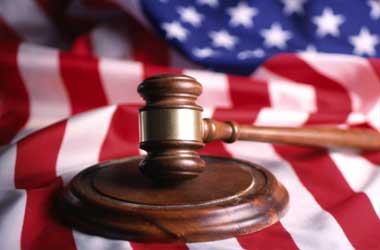 The Colorado Code § 18-10-102 defines gambling as risking any money, credit, deposit, or other thing of value for gain contingent in whole or in part upon lot, chance, the operation of a gambling device, or the happening or outcome of an event, including a sporting event, over which the person taking a risk has no control.
According to the Code, all gambling is illegal unless it falls into one of the following categories:
The Colorado Lottery
Live and off-track wagering on horse racing events
Limited stakes gaming in state and tribal land-based casinos
Social gambling
Bingo, charitable games, and raffles
Online and retail sports betting
On top of that, Colorado is home to two tribal casinos that operate under the Indian Gaming Regulatory Act of 1988. However, despite being on tribal lands, these brick-and-mortar venues abide by the same rules as state-owned facilities.
The Centennial State legalized pari-mutuel wagering on horse racing events in 1949 and the lottery in 1983. Still, the real boom happened in 1991, when three casinos were allowed to open — the ones in Black Hawk, Cripple Creek, and Central City. The CO government took that action to save the towns from disappearing and help their local economies.
Today, 33 casinos, including the two tribal venues, cater to CO residents and tourists, offering slots, blackjack, roulette, poker, and craps with limited stakes.
The Centennial State recently legalized retail and sports betting, thus becoming the 18th US state with a regulated sports wagering landscape. All 33 land-based casinos could apply for a license to offer sports betting products and partner with online operators. As of 2022, CO is home to 26 mobile betting apps — the most out of all US states.
Unfortunately, despite the state's recent progress in the sports wagering realm, CO officials are still hesitant to embrace online casinos and poker.
Poker Laws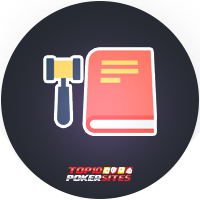 The Colorado Limited Gaming Act with Constitutional Amendment defines poker as "a card game played by a player or players who are dealt cards by a dealer." § 44-30-103 (25)
Although legal, land-based poker has some limitations, just like any other game. Below, we'll discuss poker in online and land-based casinos further, as well as home poker games.

Online Poker
Besides online sports betting, the Centennial State hasn't introduced any legislation pertaining to internet gambling. In fact, all online casino gaming is considered illegal.
In 2012, the Colorado Gaming Assembly drafted a bill to create a legal framework for online poker. Unfortunately, this attempt wasn't even introduced to the public before it failed to gain support.
Although state officials have no plans of changing the current legislation, Coloradans can play online poker in licensed offshore poker rooms. The trustworthy operators cater to Colorado residents and offer premium real-money poker games and tournaments. However, even though it sounds appealing, playing on these sites comes with a risk.
In 2005, the CO Attorney General's Office and Colorado Limited Gaming Control Commission released a statement advising residents against participating in illegal internet gambling. The press release also explained that the CO Limited Gaming Control Commission had passed a policy prohibiting people and businesses licensed in the casino industry from having any involvement with online gaming sites that cater to CO residents.
On top of that, the CO Code § 18-10-103 (2021) explains that residents participating in gambling outside licensed venues are committing a petty offense. Those engaging in professional gambling are guilty of a class 2 misdemeanor, while repeat gambling offenders can be charged with a class 5 felony.
Therefore, if you want to play at some of the recommended sites but fear being prosecuted, consult a lawyer and make an informed decision.
Land-Based Poker
Until 1990, Colorado didn't have a regulated casino scene. That year, the Colorado Limited Gaming Initiative passed on the ballot by a 52–48 vote, allowing three cities (Black Hawk, Central City, and Cripple Creek) to build land-based gambling venues. In 1991, the CO Limited Gaming Act officially became law.
However, the state wanted to control the industry, so it imposed some restrictions, such as a $5 betting limit on all games, including poker. On top of that, casinos couldn't operate 24/7.
It all changed in 2009 when the CO legislation approved Amendment 50 of the Colorado Limited Gaming Act. The new edition included craps and roulette, increased the maximum bet to $100, and allowed casinos to run 24/7.
While most CO land-based casinos feature poker games, only five have dedicated poker rooms. Below is a list of the venues with live poker rooms:
Ameristar Casino Black Hawk — 111 Richman St, Black Hawk, CO 80422
Bally's Black Hawk Casino — 300 Main St, Black Hawk, CO 80422
Monarch Black Hawk — 488 Main St, Black Hawk, CO 80422
Midnight Rose Poker Room — 256 E Bennett Ave, Cripple Creek, CO 80813
Horseshoe Black Hawk — 401 Main St, Black Hawk, CO 80422
Home Poker Games
Home poker games and tournaments are legal thanks to the social gambling exception. Generally, any gambling outside the land-based casinos and other licensed providers is strictly prohibited. However, social poker games are only legal if participants have a "bona fide social relationship," meaning they have established a rapport based on another common interest other than gambling.
Moreover, a home poker game or any tournament can be legal under the social gambling exception if it doesn't feature the three elements that define gambling — consideration, chance, and reward (i.e., payment, luck, and prize). If any of these factors are missing from the game, then it's legal.
For instance, if no fees, buy-ins, or other monetary elements are in play, then the most successful players can receive a prize. On the flip side, if anyone other than the participants tries to profit from the game, it's considered gambling and becomes illegal under the CO Code.
What Forms of Gambling Are Legal in Colorado?
Despite its peculiar structure, the CO gambling scene is thriving. The following paragraphs will discuss other legal gambling forms available to CO residents.
Limited Stakes Gaming at Land-Based Casinos
As previously explained, the 1991 Colorado Limited Gaming Control Act legalized land-based casinos in Cripple Creek, Black Hawk, and Central City. On top of that, the two tribal casinos also started operating legally under the IGRA.
However, from the beginning, the legislation mainly focused on the "limited gaming" part of the law, allowing only several games and imposing betting limits and working hours. Until the Act was amended, CO residents could only play slots, blackjack, and poker without exceeding the $5 betting limit.
Fortunately, Amendment 50 introduced several changes in 2009, adding craps and roulette to the fold and increasing the betting limit to $100. Since then, the gambling landscape in the Centennial State has been flourishing.
Lottery
In 1982, the Senate passed bill 82–119, which established the Lottery Commission under the Department of Revenue. A year later, CO Lottery sold its first ticket, and it has been running games since. In 2018, the Lottery became part of the World Lottery Association, which enhanced its responsible gambling program.
In 1958, Colorado Constitution was amended to include bingo and charitable games. The Colorado Gambling Legalization for Non-profit Organizations amendment passed with narrow margins (51–49), allowing non-profit entities to offer bingo and other games to raise money.
Social Gambling
Colorado allows social gambling between people with a bona fide relationship, where all wagered money goes into prizes. As explained, a bona fide relationship means people have other common interests besides gambling. On top of that, social gambling only occurs if one of the three factors that define gambling is missing (reward, consideration, and chance).
If anyone other than the participants tried to profit from a gaming event, it wouldn't be social gambling but rather an illegal activity that could have serious consequences.
Live and Off-Track Horse Race Betting
The Colorado General Assembly approved HB439 in March 1947, legalizing live and off-track pari-mutuel horse racing. Several months afterward, the state formed a three-person Colorado Racing Commission, an entity responsible for regulating the pari-mutuel racing and wagering scene statewide.
DFS (Daily Fantasy Sports)
In 2016, the Colorado government went against expectations and passed HB 16–1404, legalizing daily fantasy sports (DFS). The state Division of Professions and Occupations regulated the DFS scene, giving licenses and setting renewal fees until September 2020.
After the Colorado General Assembly passed HB20–1286 Sunset Regulation of Fantasy Sports, the CO Division of Gaming became the regulatory body overseeing all gambling activities — DFS, sports betting, and limited stakes casino gaming.
Online and Retail Sports Betting
The most recent and surprising development on the Centennial State gambling scene happened in November 2019, when voters passed Proposition DD, legalizing online and retail sports betting in the state.
The new sports wagering scene went live on May 1, 2020, letting CO residents place wagers at land-based casinos or licensed online sportsbooks. The Colorado Division of Gaming controls and issues licenses to online sportsbooks. CO residents can pick between 26 mobile apps and sites packed with various betting opportunities.
Why Should We Play Online Poker?
Although online and land-based poker games share many similarities, they cater to different audiences. People who like the
social aspect
and the
casino environment
will always choose a
brick-and-mortar casino
over online sites.
However, online poker offers more flexibility to players. First, online games are available 24/7, unlike land-based ones that are limited by the casino's working hours. All you need is a good internet connection, and you'll be able to enjoy the games on your computer or mobile device.
Moreover, online poker sites feature a larger selection of real-money games and tournaments. You can easily find a platform with the most popular poker titles under one roof — Texas Hold'em, Omaha, Razz, Seven-Card Stud, Five-Card Draw, Caribbean Stud, and others. You no longer have to drive around the town to find a venue offering your favorite poker game.
Lastly, online poker sites boast a range of rewarding bonuses and promotions to boost your bankroll and create more winning opportunities.
Recent Colorado Poker Law Changes
Regrettably, there haven't been many changes to the law since the
2009 Amendment 50
that increased the betting limits in land-based casinos to $100. The last attempt to legalize online poker happened in
2012
when the
Colorado General Assembly created a bill to introduce legal internet poker.
Unfortunately, it
never reached the voting stage
.
Future of Poker in Colorado
Although the state has shown resilience toward legalizing online casinos and poker rooms, the recent developments and
legalization of retail and online sports betting
might indicate future possibilities.
Until then, CO residents can visit poker rooms in land-based casinos or play on offshore poker sites featured on this page.
Other Resources
Final Thoughts
Despite its unique setup and strict anti-online-gambling stance, Colorado offers its residents plenty of
exciting poker options
. Players can participate in regular
cash games
or
daily
and
weekly tournaments
organized in Black Hawk, Central City, and Cripple Creek poker rooms. Don't forget — offshore poker platforms are always available if you want to enjoy a game from the comfort of your home.
FAQ
Is poker legal in Colorado?
Yes, to a certain extent. Players can enjoy poker in land-based casinos spread over three cities (Central City, Cripple Creek, and Black Hawk) and tribal lands. Any other casino operating outside of these zones is illegal.
What forms of gambling are legal in Colorado?
The CO government has legalized several forms of gambling, including limited gaming at land-based casinos, social gambling, live and off-track horse racing, online and retail sports betting, lottery, bingo, raffles, and charitable games.
Where can I play online poker in Colorado?
Since online poker is illegal in Colorado, your only option is to play on offshore poker sites featured on this page. However, the CO government has strict rules regarding unlawful gambling, including playing at offshore casinos and poker rooms. Still, there's no record of anyone being prosecuted for playing online poker.
Can I play land-based poker in Colorado?
Most land-based casinos in Colorado host poker games or rooms, so you can choose the venue that features your favorite poker games.