Is Online poker legal in California – California Gambling Law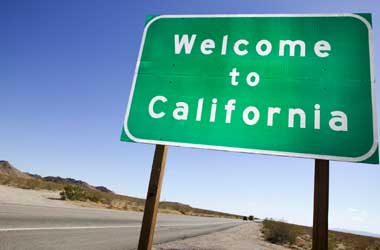 California
has always been one of the states with a high inclination towards all forms of gambling that
dates back to the times of Gold Rush
and journeying deep into the area of the West Coast.
With that kind of heritage under its belt, no wonder California, after Las Vegas, Nevada, is a go-to place for many forms of gambling that include various types of games.
Californians hold a distinct advantage over other states as there are forms of gambling regulated on a state level.
Namely, while the majority of the US seems to be struggling to come to terms with the economic benefits that legalising gambling undoubtedly brings, California has already legalised and regulated it through their Gambling Control Act:
Tribal casinos
Card clubs
Pari-mutuel betting on horse races, including off-track betting (OTB) and online advance-deposit wagering
Charitable Gaming
CA State Lottery
However, the situation with online gambling is a bit shady throughout the US. Unfortunately, in this regard, California belongs to the majority of states with little or no online gambling regulations. This issue is a sensitive one to most Californians as they are very big on poker and its online counterpart. The majority of players from California enjoy playing online poker and versions such as Texas Hold'Em, Omaha, and many others. With this being said, we can safely conclude that when legalising online gambling agenda comes to the forefront, online poker is going to be the first on the list.
In this article, we are going to delve deeper into the issue of gambling laws in California and answer some of the following questions like:
To start, we'll get straight to what forms of gambling are already legal and take it from there.
What Forms of Gambling Are Legal in California?
The end of the 1980s saw an increase in the different gambling legislatures in California becoming law, which gave rise to various forms of regulated types of games and their venues.
Tribal Casinos
One of the first moves by the federal government was to legalise and regulate the gaming activity on Native American land. The government passed The Indian Gaming Regulatory Act in 1988, enacted by the US Congress, which set the guidelines for the gaming on the Native American soil. The games allowed slot machines and house-banked card games (poker, blackjack), and bingo. Craps and roulette were excluded from the deal because they use wheels and dice to determine the outcome of games.
Currently, there are over 60 legalised Native American casinos in California operating Las Vegas-style of play.
Card Clubs
Card Clubs belong to the old-school type of gaming rooms that date back to the birth of poker. These cards rooms are very famous across California such as the The Bicycle Hotel & Casino (pictured) as they are the venues of the best live poker games in the state.
The difference between poker rooms at casinos and California Card Clubs is that players pay a fee to play and are essentially betting against each other rather than the house, as all forms of house-banked games are illegal in the state.
Pari-Mutuel Wagering on Horse Racing
This type of betting on horse races has been around in California since the beginning of the 20th century. In Pari-Mutuel wagering, all the bets are pooled together, so players are playing against themselves and not the house. The winnings from the pooled bets are distributed among players only after taxes have been deducted. Since then, off-track betting and online advance-deposit betting have also been legalised.
Charitable Gaming
Charitable Gaming refers to legal forms of bingo where the proceeds go to charities. Charity organisations often host these events. So far, bingo was the only game played, but, as of 2007, poker has been played on different fundraisers after the new legislation allowing poker fundraisers took to power.
Lottery
California Lottery is managed by the state and includes lottery games such as Mega Millions and SuperLotto Plus.
Is Online Gambling Legal in California?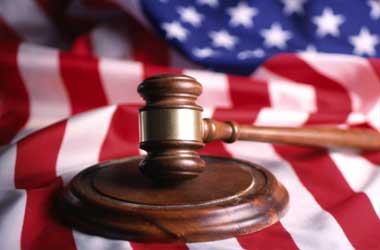 There is no state or federal law in power in California that prohibits online wagering with real money bets on any licensed offshore online gaming sites or across the Internet gaming hubs whatsoever. No legal action will be taken against those who engage in online gambling activities as long as they are of age, as underage gambling is not allowed in any of the online casinos.
Although the Californian state legislature has dithered on making sure online gambling is legal, there have been many attempts to put the matter to a vote, but to no avail.
One of the most recent efforts was Senator Roderick Wright's, when, in 2012, he introduced SB 51 — "Internet Gambling Consumer Protection and Public-Private Partnership Act", also known as the online poker bill aimed at legalising intrastate real-money online poker in California, but this bill was also turned down.
At the moment, no similar bill is said to be in the making, but that shouldn't deter players from accessing offshore online casinos and enjoy their favourite games as they will be in no breach of the law.
What is the Case with Online Poker in California?
The circumstances regarding online poker tell us that this is the game and form of gambling that was most frequently at the core of all attempts to legalise online gambling in California. Running an online poker site is illegal in California at the moment, but the situation might change at any given moment. Legislators and lobbying groups have invested time and money into preparing bill after bill that would legalise online poker, but the road was filled with utter disappointment.
ABC 10 News
However, that doesn't mean that the Californians can't play online poker at gambling sites that operate outside of the jurisdiction of the Californian government. Gaming sites such as Intertops, Ignition, and many others will gladly accept players from Canada and allow them to play their favourite Omaha, Seven Card Stud, Texas Hold'Em, and many other online poker games. These casinos are regulated and hold licenses from reputable gambling authorities such as UKGC, Curacao Gambling Authority, and others, which guarantee you won't be duped while playing their games.
Why Should We Play Online Poker?
There are many advantages of playing online poker, and players from California know that well. First of all, online poker games are available 24/7, so you won't have to wait to play your favourite game. Also, online poker games are accessible through various devices, which makes it easier to play online poker on the go, wherever you are.
All you need is a running browser and a stable Internet connection. Furthermore, there are many online poker tournaments you can gain access too and hone your poker skills. Who knows, maybe one day you can qualify for some satellite tournaments and reach a table at the WSOP Main Event if you get good enough.
Will California Eventually Legalise Online Gambling?
If you take a look at the success Tribal Casinos have made, legalising online gambling in California should be a no brainier for the legislators. Tribal casinos are said to generate almost $8 billion in profit while card rooms add another $1 billion to the midst. The tax revenues from these also exceed $400 million. It is almost inconceivable to think about how much more in taxes is to be received if online gambling was legalised and taxed. Billions worth of tax money lies in online gambling as it is the most widespread form of gambling in the world, with millions of people already playing games in regulated online casinos.
These numbers resonate with the lawmakers who understand how much California is said to gain with legalised online gambling, not only in terms of taxes but also in quelling the black gambling markets. All this said, it is safe to say that online gambling laws will soon find their way back to the legislation process and hopefully be enacted by the government.
If this sounded a bit too overwhelming or you have any further questions or comments about California's gambling laws and online poker, feel free to share them with us in the comment section below.