Is Online poker legal in Arkansas – Poker Laws in Arkansas
Arkansas used to be known as one of the US states with the most antiquated gambling laws. Horse and hound racing was the only legal form of gambling in this state for more than a century. Nevertheless, 2005 set off a chain of events that completely changed AR's gambling attitudes.
Today, the Natural State allows lottery, horse racing, pari-mutuel, DFS, sports betting, and casino gambling. Its land-based gambling offer covers an extensive range of games, including several variants of poker. However, online gambling is one area where Arkansas lags behind.
You can learn more about it by reading this article, which will discuss Arkansas online poker laws and locations where residents can play this popular game.
Is Online Gambling Legal in Arkansas?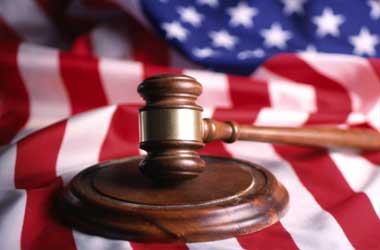 The Arkansas gambling sector used to be dormant throughout the 1900s. Pari-mutuel wagering, officially introduced in the 1920s, was the only legal gambling activity until 2005, when lawmakers decided to make it legal to participate in electronic games of skill.
AR gambling sector proceeded to develop in the same manner after that. The state's default stance was that all gambling activities were prohibited except those expressly excluded from illegality by state law. The following years brought about several amendments to the law, and each one carved out new exceptions.
The new regulations added slot machines, lottery, table games, daily fantasy sports, and sports betting to AR's whitelist. However, the Natural State's current gambling statute — the 2019 Code of Arkansas — still lacks amendments that would legalize online gambling.
Therefore, DFS, sports betting, and online horse betting are the closest thing to online gambling that Arkansas currently offers. Act 1075 proclaimed that daily fantasy sports don't constitute gambling in 2017, whereas the 2000 amendment to the Interstate Horse Racing Act of 1978 legalized horse betting. Betting on sports became legal after the Supreme Court overturned its 1992 sports betting-related law.

Poker Laws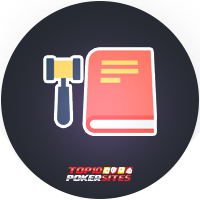 The Arkansas gaming legislature
doesn't contain provisions that prohibit specific games
(with the exception of keno). Instead, it defines the word game and provides examples of it. Still, this list isn't meant to restrict what games AR gambling venues are allowed to host — they can offer any game of chance as long as the
Arkansas Racing Commission
deems it acceptable.
These rules extend to electronic games like video poker, too. Arkansas was one of the first US states to allow its gambling establishments to host what they refer to as "electronic games of skill." They've been part of the AR gaming offer since Act 1151 went into effect in 2005.
As a result, Arkansas allows its residents to play real-money poker, and it boasts a solid offer. The only condition the state imposes concerning this game is the gambling age limit — namely, you must be at least 21 to play it in a casino.
To stay on top of this and other related Arkansas poker laws, read the list below. We've compiled all the relevant regulations that are currently in force in this state.
Online Poker
The lack of online gambling legislation in AR law books limits residents' access to online poker games. However, that doesn't mean Arkansans interested in playing poker on the internet are out of options. They can still try their luck at poker in AR sweepstakes casinos that offer casino-like games. These operators modify gameplay and rules and allow users to play games using casino credits instead of real cash. This type of system makes social and sweepstakes casinos compliant with numerous US states' laws, including those in Arkansas.
If playing with virtual casino currency isn't your thing, offshore-licensed online casinos might be a better fit. These gambling platforms feature rich gaming portfolios powered by some of the industry-leading game providers. Since AR gambling legislation doesn't comprise any stipulations that directly prohibit these sites, all Arkansas poker fans are free to join them. On this site, you will find a list of operators with the best poker offer.
Land-Based Poker
Arkansas brick-and-mortar gambling venues were officially allowed to add casino games like poker in 2018. Two of its racing tracks — Oaklawn Racing Casino Resort and Southland Casino & Racing — started operating these types of games a year after the amendment came into effect.
Two other places got their licenses from the Arkansas Racing Commission shortly after. Saracen Casino Resort (the only tribal gambling location in the Natural State at the moment) opened in late 2019, while Legends Resort & Casino Arkansas is still under construction in Russellville. These gambling facilities offer several variants of real-money land-based poker. However, only Saracen Casino has live poker.
There are other ways to gamble in Arkansas as well. Some of the venues feature electronic and stadium table games. The former work similarly to slot machines — they follow the same rules as the standard version of the game while using computers to automate their gameplay. The latter take place in large venues similar to movie theaters. The game unfolds on a large screen, and the whole crowd can participate simultaneously.
Home Poker
Most US states consider home poker social gaming and allow it within their borders. Unfortunately, Arkansas isn't one of them. AR gambling legislation doesn't allow residents or visitors to place any bets on poker outside the licensed gambling locations. You can only enjoy playing this casino classic live with your friends in the Saracen Casino poker room or across the border in Mississippi or Louisiana.
What Forms of Gaming Are Legal in Arkansas?
The numerous amendments authorities have passed over the years have made various forms of gambling legal in Arkansas. The Natural State currently allows
casino gambling, horse betting and racetracks, sports betting, daily fantasy sports, charitable raffles and bingo, and lottery
.
The following paragraphs will explore each of these categories in more detail.
Land-Based Casino Gambling
Arkansas added casino games to its list of allowed gambling activities in 2018. The amendment prompted two of AR's famous race tracks to apply for a casino license and become the first racinos in this state. Both of them still operate today and offer various slots and table games.
Regardless of the Indian Gaming Regulatory Act, which the federal government passed in 1988, Arkansas didn't get its first tribal casino until 2019. Saracen Casino Resort is run by the Quapaw Nation, which currently resides in Oklahoma but has roots in present-day Arkansas. It's the only AR brick-and-mortar gambling venue with a poker room.
Arkansas will get another tribal casino soon, even though that wasn't the original plan. Namely, River Valley Casino, owned by Gulfside Casino Partners, initially obtained an AR casino and building license. However, the Cherokee Nation Businesses sued ARC over this decision. They claimed the Gulfside Casino Partners' application was insufficient from a legal point of view. The case eventually reached the Supreme Court, and the Cherokee Nation won.
Their casino, Legends Resort & Casino Arkansas, is currently under construction in Russellville. It'll be home to over 1,000 slot machines, around 21 table games, and a sportsbook.
Retail and Online Horse Betting and Racetracks
Horse betting and racetracks have the longest track record in Arkansas' gambling history. The state got its first race tracks — Oaklawn Racing Casino Resort and Southland Casino & Racing — in 1904 and 1956.
The former is one of the top ten horse racing tracks in America. It organizes several prestigious events and offers casino games like poker. The latter is one of the few remaining greyhound racing establishments in the US. In light of recent animal cruelty concerns, Southland has agreed to cease its racing activities in 2022. The operator will continue to run as a casino-based and sports-betting gambling establishment.
Arkansas' gambling legislature requires bettors to be on track while wagering, so the state offers no off-track betting facilities. Nevertheless, AR players have been allowed to bet on horse races online ever since the 2000 amendment to the Code came into force. Several well-known betting sites, like TwinSpires and TVG, offer their services to racing enthusiasts in Arkansas.
Daily Fantasy Sports and Sport Betting
Arkansas is one of the few US states that allow both DFS and sports betting. Its authorities officially authorized operators to host daily fantasy sports in 2017. The decision was based on the Act 1075 declaration that DFS doesn't constitute gambling. As a result, all AR residents who are over 21 are welcome to enjoy this gaming category on well-known platforms like DraftKings and FanDuel.
Like many of its neighbors, the Natural State expressed interest in sports betting legalization in 2018. The Supreme Court's repeal of the 1992 law prompted it to hold a voter referendum. The voters endorsed the initiative by a 54% margin, and Arkansas became the 8th state to approve sports betting in the US. All three land-based Arkansas casinos joined the retail sports betting market shortly after.
AR gambling regulatory body also greenlighted AR online sports betting in February 2022, and the state's first online sports betting app launched in March.
Charitable Gaming
Like most states, Arkansas allows charitable gaming. The last modifications to the provisions related to it occurred in 2007. The current legislation governing this matter is titled Charitable Bingo and Raffles Enabling Act. It defines this category as bingo and raffle games conducted by non-profit and tax-exempt organizations that use revenue produced by their operation "for charitable, religious, or philanthropic purposes."
Lottery
Arkansas launched its state lottery in 2008. The decision came as the result of Lt. Gov. Bill Halter's 2006 campaign, which caused the proposed Amendment 3 to reach the general election ballot. Over 60% of the voters supported the measure, and the Arkansas Scholarship Lottery was officially founded in 2008. The state uses a portion of the lottery profits to fund AR education scholarships. It has contributed over $1 billion to this cause so far.
Why Should We Play Online Poker?
Online poker is available on various internet gambling platforms
. You would no longer need to drive to the nearest casino or poker room to play — instead, you'd have a
wide variety of games at your disposal 24/7
in the comfort of your own home.
Having access to so many platforms would give you the opportunity to play even more games. There's no poker variant you can think of that you won't find online. The internet boasts tons of versions of video poker, virtual and live Texas Hold'em, Omaha, and Stud, and so on.
Finally, before investing your hard-earned cash, you may want to practice your skills in demo mode or play with casino credit in a social setting. Once you are ready, you can try your hand at real-money virtual and live games. With online gambling, you can even play at multiple tables at once if you wish to up the stakes.
Recent Arkansas Poker Law Changes
When it comes to changing gambling legislation, Arkansas is pretty slow, as evidenced by its gambling history. So, it's no surprise that
the state hasn't revised its stance on poker for a while.
AR residents and visitors can play this game in land-based casinos and on social and sweepstakes sites. There have been no attempts to expand to the online market so far.

Future of Poker in Arkansas
Arkansas' poker offer pretty much includes everything except the internet and home gaming. As mentioned above,
the authorities are yet to discuss the launch of an AR online gambling market
. However, recent online sports betting and DFS legalization have been encouraging. These gambling categories weren't even considered until 2018, and they managed to enter the online gambling sector in less than three years. Such changes may be a good overture for
Arkansas' online casino gambling and poker market
.
As for the home gaming rules, we don't expect much to change, as Arkansas has held onto the same attitudes toward home poker for several decades.
Other Resources
Final Thoughts
Arkansas has one of the
most extensive gambling offers in the US
. It allows various forms of land-based casino gambling, retail and online horse racing, lottery, sports betting, DFS, and charitable gaming. Its only shortcomings are a lack of an online gambling sector and a small number of casinos with poker.
However, some changes are already taking place. A new brick-and-mortar gambling venue is already under construction in Russellville, and the recent sports betting and DFS legalization makes the prospect of online gambling seem feasible.

FAQ
Is poker legal in Arkansas?
It is. Arkansas gambling legislation doesn't prohibit any game of chance by name, except for keno.
What kind of gambling is legal in Arkansas?
Arkansas gambling statute deems all gambling activities illegal unless exempted by an amendment to the Code. The current exemptions include retail and online horse racing, land-based casino gambling, lottery, charitable bingo and raffles, sports betting, and DFS.
Can I play land-based poker in Arkansas?
Yes. The Arkansas legislature allows its residents and visitors to play land-based poker in all its state-licensed gambling venues. However, you cannot play this game at home with friends or family since AR laws consider home poker illegal.
Where can I play online poker in Arkansas?
Arkansas hasn't legalized its online gambling market yet, so your options for playing poker on the internet are somewhat limited. You can play this game on AR-licensed social and sweepstakes casinos. These sites offer modified poker variants and let members play with casino credit.The other option is to register for offshore online casinos. AR legislation doesn't outright prohibit these platforms, so you should be able to join and play on them. The best ones offer a wide range of poker variants and fantastic prizes. You can find the top ones listed on this site.