Is Online Poker Legal in Alaska — Poker Laws in Alaska
Alaska has never been a state synonymous with the gambling industry, poker being part of it. Apart from those looking for gold and oil, the Final Frontier doesn't offer much gambling options. Even though games of skill are recognized as legal, poker is categorized as a game of chance, which also applies to its online counterpart.
Not being the most popular tourist destination and occupying the bottom of the list for population density (56th with 1.3 people per square mile) have taken its toll on the overall development of the casino sphere in the state.
This article explores the small, albeit existing, state's gambling scene, examining its Alaska online poker laws, land-based poker regulations, and its future gambling prospects.

Is Online Gambling Legal in Alaska?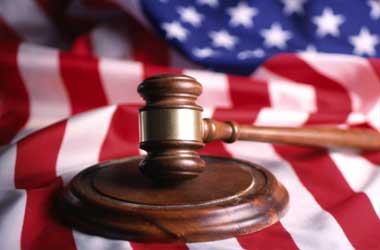 Gambling in Alaska is governed by
archaic local regulations
that haven't been updated. Even so, online games of chance and betting are included in the general definition of gambling, meaning they are not recognized as legal in the state. In short, Alaska does not currently have any legislation permitting online poker or similar activities.
AS 11.66.200 suggests that gambling is considered a violation on the first offense, yet a class B misdemeanor on the second and each subsequent one. Thus, no other forms of online gambling exist in the state, which also applies to online casinos and online sports betting besides poker.
The situation isn't that different for land-based options, as the only available options are bingo, pull tabs, and charity games. The only way to access those options is by visiting a tribal casino.
The absence of online gambling laws also paved the way for the gray legal area, allowing offshore casinos and poker rooms to offer their services to Alaskan players. In other words, these platforms aren't licensed or regulated by a regulatory body from AK but rather a remote regulator, such as Curacao, Malta, Kahnawake, and others. Even though there are no cases of anyone being prosecuted for joining and playing at offshore poker platforms, it's still better to consult a legal expert about this, as you'll directly violate Alaska Code sec. 11.66.200.
Poker Laws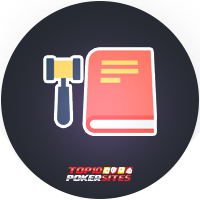 Poker is defined as a game of chance in Alaska, although betting on games of skill is permitted. Due to this, poker can only be played socially and at home.
Here's a definition of "contest of chance" taken from Alaska Statutes:
"'Contest of chance' means a contest, game, gaming scheme, or gaming device in which the outcome depends in a material degree upon an element of chance, notwithstanding that the skill of the contestants may also be a factor." AS 11.66.280
In plain English, a game is still considered a contest of chance, even if some skill is involved, such as in poker, according to Alaskan law.

Online Poker
There are no concrete legislative pieces that outlaw online poker. There are no online poker sites or apps operating in the Final Frontier. The only option to consider is accessing offshore poker sites. As already stated, you'll be directly violating Alaskan law in that case too, but the chances of getting prosecuted for that are slim.
Land-Based Poker
No forms of land-based poker are available in Alaska due to poker's legal status.
Home Poker
Social gambling in a private residence is allowed, meaning you can play poker in your home with friends, as long as nobody collects a rake. Social gambling is defined in section 11-66-280 of the Alaska Statutes as gambling in a home where no house bank, house player, or house odds exist. Moreover, no house income is made due to operating the game.
What Forms of Gambling Are Legal in Alaska?
The only legal forms of gambling are
pull-tab games, bingo, and dog mushing betting
. Most of it is offered via tribal bingo halls and pull-tab parlors.
AK Tribal Casinos
All tribal casinos in Alaska aren't strictly casinos but rather gambling properties that offer pull-tab games and bingo. They are allowed to operate thanks to the Indian Gaming Regulatory Act of 1986, a federal legislative piece that allowed Native Americans to offer gambling services inside their federally-approved territories.
The following options are among the most notable options for land-based players interested in pull-tab and bingo games.
Agate Pulltabs
Klawock IRA Pull Tab Shoppe
MIC Gaming Hall
Native Village of Barrow Pull Tabs
Daily Fantasy Sports in Alaska
Alaskan legislators have not specifically targeted DFS competitions, which are widely regarded as skill-based. As a result, participating in those contests on dedicated DFS platforms is likely to be permitted, and no legal challenges have yet been raised.
Alaska-based fans can access all major daily fantasy sports platforms, most notably DraftKings, FanDuel, Yahoo DFS, and Fantasy Draft. We aren't likely to see DFS-specific legislation anytime soon. It is probably a good thing because Alaska has a poor record regarding other forms of gambling. In other words, introducing any kind of DFS legislation would probably be prohibitive.
Dog Mushing
Only one form of sports betting is allowed in the Last Frontier: betting on dog mushing contests. Despite the Supreme Court's ruling in May 2018, every other form of sports betting remains illegal. Simply put, dog mushing has a long tradition in Alaska and is considered an inseparable part of Alaskan identity, and that's why there's an exception for betting on this sport.
Many offshore betting sites accept Alaska-based gamblers. However, from a legal perspective, using such platforms isn't any different from playing online casino games or online poker. Thus, engaging in sports betting over the internet most likely constitutes a violation.
Why Should We Play Online Poker?
Playing online poker has many benefits compared to the land-based version of the game.
First and foremost, online poker games are available round the clock, so you won't have to wait long to play. It will be at the tip of your finger if you feel like playing poker in the middle of the night. A stable Internet connection and a browser are the only requirements for online poker games.
The ease of playing online poker on the go, wherever you are, is also a benefit of online poker. Simply put, all online poker platforms are adapted for mobile devices, and most don't even have high system requirements, meaning you can access them on older devices.
Additionally, you can hone your poker skills by participating in various online tournaments. Some poker sites even feature high-roller events, with players staking hundreds of thousands of dollars and winning millions.
Recent Alaska Poker Law Changes
We didn't encounter any recent poker law changes in Alaska. The
latest records of any attempts to introduce card rooms and card operations to Alaska date back to 2005
, when
House Bill 272
was discussed, along with a similar
Senate Bill 165
. Neither made an impact on changing the poker laws in Alaska.
Future of Poker in Alaska
Judging by past attempts (and the lack of them) to legalize poker and any other kinds of gambling besides bingo, pull tabs, and dog mushing,
the future looks bleak
.
If you're a poker player, you will not have a legal way to play poker with real money besides offshore poker platforms and social poker games at home.
Other Resources
Final Thoughts
Alaska has never been openly anti-gambling. Its lawmakers never bothered much to show any serious initiatives to change the outdated laws pertaining to poker and other forms of gambling. After all, the Land of the Midnight Sun remains the fourth least populated state, thousands of miles away from the mainland US. It wouldn't be a surprise if it became one of the latest states to regulate online gambling, including online poker.
FAQ
Is poker legal in Alaska?
Unfortunately, poker is illegal in Alaska, as it's recognized as a contest of chance, based on the definition of Alaskan law.
What form of gambling is legal in Alaska?
Only bingo, pull tabs, and dog mushing betting are allowed in the state.
Can I play land-based poker in Alaska?
Unfortunately, poker is not offered in any commercial or tribal facilities in Alaska. The only way to engage in live poker action is by playing home poker games.
Where can I play online poker in Alaska?
It's not possible to play online poker in Alaska legally. Playing it for real money is only possible via offshore online poker sites, but it's still considered a violation.