Is Online poker legal in Alabama – Poker Laws in Alabama
Alabama isn't the first state that comes to mind when one thinks of gambling. The Heart of Dixie's strong connection to religion has hindered the growth of its gambling industry for years. As a result, the state boasts no card rooms, commercial casinos, not even lottery games. However, that doesn't mean Alabama poker fans have nowhere to turn to when looking to appease their gambling appetites.
This article will explore the AL gambling scene, discussing its Alabama online poker laws, land-based poker regulations, and the future of gambling in this state. Keep reading.
Is Online Gambling Legal in Alabama?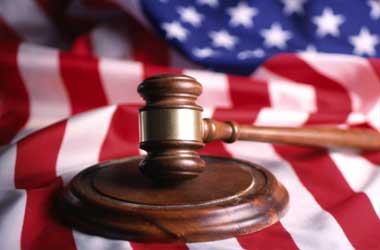 Alabama is not known for having a great relationship with gambling. The state authorities imposed a state-wide ban on gambling in the early 1900s and never looked back. Most of its land-based gambling rules remain in effect today. While online gambling wasn't a thing back then, its 1975 Code gambling-related articles are vague enough to expand to that sector. They prohibit anyone from risking or staking something of value on the outcome of games of chance or future events. The legislation deems anyone who profits from unlawful gambling activity guilty of a Class C misdemeanor.
As a result, there are no online casinos, poker rooms, or sportsbooks licensed by the state of Alabama. The only real money bets Alabama players can place online are daily fantasy sports and horse and dog racing wagers. The former is a novelty for the state. The 2019's HB361 bill allowed DFS companies to offer their services to Cotton State residents provided they pay a license fee and tax to the state.
Players have been able to bet on horse and dog races in Alabama since 1902. This is legal because they rely on animal skills rather than luck, so they do not classify as games of chance.
Even though numerous formerly gambling-averse US states have changed that attitude in recent years, we can't say the same for Alabama. Nevertheless, the Yellowhammer State seems more determined to change its ways recently. You can read more about this topic in one of the following sections.

Poker Laws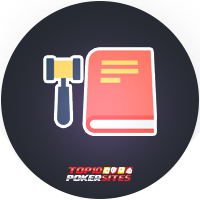 The above-mentioned
Alabama Code prohibits all house-banked games of chance, including poker
. Pari-mutuel gambling and electronic bingo are the only exceptions to this rule due to how the AL law defines them. Therefore, there are
no real-money legal poker options
within the borders of this state.
All relevant poker laws, including those we've discussed above, are linked in the list below. Make sure you're familiar with them before pursuing any gambling activities in Alabama.
Online Poker
AL poker enthusiasts can only enjoy playing their favorite game on the internet through AL social and sweepstakes online casinos. These sites are legal due to their financial models. They don't take rakes for their casino games, including poker. Instead, the players receive special casino virtual currency upon registering and use it to play games.
Offshore casinos are a great alternative if social and sweepstakes gambling sites aren't your cup of tea. These gambling platforms offer various real-money poker games and regularly host tournaments. They're registered outside of Alabama jurisdiction and hold licenses by offshore gambling regulatory bodies. Since the Alabama gambling legislature comprises no provisions that directly outlaw them, you're free to join any you like. You can find a list of the best offshore online casinos on this website.
Land-Based Poker
The only land-based gambling venues Alabama offers are three tribal casinos, four simulcast racinos, and several electronic bingo options. However, none host Class II games like poker, including those run by tribes. Slots and electronic bingo that resemble slots in infrastructure are the only games these venues offer outside pari-mutuel betting.
Even with narrow gambling offers such as this one, tribal venues were still under attack by state officials. The state attorney general issued several lawsuits at these venues for hosting slot-like games over the years. However, they could stand their ground as the attorney general didn't have jurisdiction over their land.
If none of the AL gambling options cut it for you, your best chance to play real-money land-based poker is outside of Alabama. The closest you'll find real-cash games and poker tournaments are gambling establishments in Biloxi, Mississippi or Jacksonville, Florida.
Home Poker
The Alabama Code that covers gambling regulations in this state deems home and social casino games legal. To that end, AL residents can organize, host, and play poker games at their homes. Nevertheless, they must not profit from holding the games or stake anything of value in them. The sole purpose of their conduct must be entertainment.
What Forms of Gambling Are Legal in Alabama?
Alabama gambling legislature limits its residents' gambling options to tribal casinos, electronic bingo, pari-mutuel simulcast betting, online horse wagering, daily fantasy sports, charitable bingo and raffles, and home casino games. We'll touch on each in the following paragraphs to help you understand what they entail.
AL Tribal Casinos
Alabama offers three land-based tribal casinos. They're owned by the Poarch Band of Creek Indians — the only federally recognized Native American tribe in Alabama. You can find them in Atmore, Montgomery, and Wetumpka. These brick-and-mortar gambling venues are legal because of the 1988 Indian Gaming Regulatory Act, passed by the federal government. The legislation allowed tribes to organize and regulate all gambling activity on their land.
Despite the federal legislation, the mentioned AL tribal casinos do not host any table games or include poker rooms, but slot and bingo parlors. Alabama residents 21 or older can enter and enjoy any games they carry.
Electronic Bingo
A 1980 constitutional amendment has made bingo legal for the first time in Jefferson County as a charitable game. However, the options to play this famous lottery title were limited until 2003. The 2003 HB660 bill allowed the first electronic bingo machines in Macon County, and Constitutional Amendment 743 did the same for Greene County. Many other counties followed suit, opening multiple e-bingo facilities within their borders. AL tribal casinos did the same shortly after.
These electronic bingo machines are based on the standard bingo game, but they operate similarly to slot machines. This feature has made them the target of numerous anti-gambling proponents over the years. AL gambling venues were subject to various purges and raids, the largest in 2010. Nevertheless, they've reopened every time.
Pari-Mutuel Wagering and Horse Racing in Alabama
Alabama authorities first legalized pari-mutuel wagering and horse racing back in 1902. Due to their nature, these activities are excluded from the state's blanket ban on gambling. According to the AL law, they aren't categorized as games of chance because they're based on animal skill rather than pure luck.
Alabama currently offers four simulcast racinos — Greenetrack, Birmingham Race Course, VictoryLand, and Mobile Greyhound Park. They're located in Eutaw, Birmingham, Shorter, and Theodore and are regulated by commissions set up by their own municipalities.
On top of these options, Alabama residents can also enjoy online mobile horse betting. Several known sites that offer this form of gambling operate in Alabama. Among the most famous is TwinSpires. You must be at least 21 years old to enter and try your luck at any of the above-mentioned land-based racinos' betting options.
Daily Fantasy Sports in Alabama
Alabama passed the HB361 bill in 2019, making betting on daily fantasy sports legal and regulated. This gambling category has been an option for AL residents in the past but was barred in 2016 when the then-attorney general declared it illegal. This action forced two industry-leading companies, DraftKings and FanDuel, out of the AL market. However, both companies returned to the state after HB361 became law.
Today, all Alabamans and state visitors can enjoy any DFS game online. The only restriction the state imposes on this game is age-related. All players must be at least 19 years old to make DFS bets.
Charitable and Home Gaming
As explained earlier, Alabama Code does not comprise a stipulation prohibiting charitable and home casino games. However, organizers and participants cannot hold or engage in these games for financial gain.
Alabama Lottery
Alabama is a rare US state with no state lottery. The closest to this gambling category the Yellowhammer State offers is bingo. Alabamans can currently play bingo in its land-based racinos, tribal casinos, and charitable events. However, Sen. Greg Albritton's recent amendment proposal might lead to changes. This piece of legislation would authorize the state to conduct lottery games if approved.
Why Should We Play Online Poker?
Land-based poker is a fantastic version of this game, but its online equivalent has plenty of benefits. You can play online poker without leaving home, and you'll have access to more variants than in any brick-and-mortar casino. The games are available 24/7, and you can try your luck at them from multiple mobile devices and operating systems, regardless of where you are. On top of that, you can test games using their demo mode or play real-money poker virtually or live with real-life players.
Thanks to their popularity and online casino bonuses, these games can help you bag hefty prizes. All you have to do is find a reputable online gambling site, register, browse its offer, and start gaming.

Recent Alabama Poker Law Changes
Alabama authorities haven't introduced gambling legislation that significantly altered this state's stance on poker for years. Nonetheless, the online gambling revolution that has recently been shaking many of its neighboring states may have rubbed off Alabama, too. The Heart of Dixie witnessed several
attempts at online sports betting legalization
in 2021, and its
Senate passed a bill to create a state lottery and form gambling compacts with tribal groups
in early 2022.
While neither of these actions came to fruition yet, they've done more for Alabama's gambling landscape in two years than all previous efforts.

Future of Poker in Alabama
After years of stagnation, the future of poker in Alabama finally looks bright. Even if it doesn't become part of the state's constitution, the 2022 proposed amendment discussed above is significant for Cotton State's gambling history. It shows enough interest in gambling expansion in Yellowhammer State to make it a reality. So, it's fair to assume
Alabama might get its first real-money casinos and poker rooms in the near future
. Judging by the promptness of some AL gambling-related decisions in the past, it might even be sooner than you'd expect.
Other Resources
Final Thoughts
Alabama is among the US states with
the narrowest gambling offer
in terms of both land-based and online options. It prohibits all table games and is home to no commercial casinos or card rooms. It doesn't even have a state lottery. So, there are not plenty of places where you can play poker in this state. Nevertheless,
gambling expansion might be in the cards
for the Heart of Dixie. The Senate's recent amendment proposal might pave the way for more changes.
FAQ
Is poker legal in Alabama?
No. Alabama Code that regulates all gambling activity in this state outlaws all table games, including poker. As a result, there are currently no land-based or online gambling venues that host this game in Alabama at all.
What kind of gambling is legal in Alabama?
Alabama deems tribal casinos, electronic bingo, daily fantasy sports, pari-mutuel wagering, horse betting, and charitable and home gaming legal. There are no laws that directly restrict or allow online gambling and sports betting.
Can I play land-based poker in Alabama?
Alabama offers no commercial casinos or card rooms. Moreover, its tribal casinos don't host table games like poker. You can only try your hand at the land-based version of this casino classic in Alabama by playing it at home.
Where can I play online poker in Alabama?
Alabama hasn't legalized online gambling yet, but its residents still have two options if they want to play poker online. They can play it at one of the several social and sweepstakes online casinos that the state licenses or on offshore gambling sites. The former utilizes a no-rake financial system and lets users play with casino credit. The latter hosts traditional real-money poker variants and tournaments.
Is playing online poker illegal in Alabama?
Yes and no. Alabama gambling laws prohibit all table games, but they don't impose any restrictions that specifically target online poker. You can't play this game for real money in any AL-licensed casinos, but you're free to try it in any offshore online casinos that accept US players. If you're unsure where to start, you can find a list of the recommended ones on this site.