Top 10 Singaporean Poker Sites 2023 : For Singaporean Players
Considering that it is home to two of the most famous casinos in the world–the Marina Bay Sands and the Resorts World Sentosa–you might think that Singapore would be the perfect place to get in more than a few rounds of poker.
Indeed, it has been said that Singaporeans are among the biggest gamblers in the world.
As you will see from this article however, playing poker in the independent country state isn't as easy as you may have thought.
As in most Asian countries, gambling has long been a part of Singaporean culture. Betting on the outcome of cockfights has traditionally been the favoured form of gambling in the country, particularly among the Malays.
However, government authorities cracked down on such activities after Singapore gained its independence in 1959, and very few instances of the pastime currently exist.
Recommended Singapore Online Poker Rooms
My list of the best poker sites which I consider to be the best rooms to play in 2023:
100% Legal & Licensed Verified Bonus Mobile Friendly Advertiser Disclosure. Must be +18 to participate.
Rank
Poker Rooms
Bonus
Review...
1.

Bonus

100% up to $1000

(T&C apply. 18+)

Features

100% First deposit bonus
Promo Code: NEWBOL
Banking through cryptocurrencies
Top 3 in US player traffic

Payout Speed

1-3 days

Licensed by

2.

Bonus

100% upto $1000

(T&C apply. 18+)

Features

Get huge up to $1000 bonus
Promo Code: NEWTG
Bad Beat Jackpot
Low minimum deposit

Payout Speed

1-3 days

Licensed by
Card games of various types have more closely been associated with the local Chinese community. Traditional favourites such as Pai Gow, Tai Sai and Mahjong were later augmented with games that were European in origin during the period of British colonial rule.
Today, gambling does exist in Singapore, although the industry is heavily regulated. Although there are two officially-licensed casinos in the country, Singapore is hardly a center of poker in Southeast Asia.
Is poker legal in Singapore?
The short version of it is that live poker is allowed in Singapore, although online poker is illegal.
The passing of the Casino Control Act in 2006 – purportedly to promote tourism and generate revenues–effectively allowed the operation of two major casinos in the country: the Marina Bay Sands and the Resorts World Sentosa. Both these establishments were granted licenses to operate in Singapore for a period of ten years.
The opening of these two casinos did little to make poker a more widespread pursuit in Singapore. Although foreigners could play in the casino freely, Singaporean residents had to pay a fee of 100SGD.
As for online gambling, this was banned all over Singapore in 2014 in the wake of the Remote Gambling Act. Offenses carried penalties that were quite stiff – a SG$5,000 and/or imprisonment of up to six months for players, and a fine of SG$20,000 to SG$500,000 and/or imprisonment of up to seven years for operators caught accepting Singaporean players. The government did allow the operation of two online gambling sites catering to the local market in 2016. These were Singapore Pools and Singapore Turf Club.
Playing poker at home is legal, provided no money changes hands. Players caught participating in money games will have to pay a fine of SG$1000. Those hosting such events will have to pay a fine of SG$20,000 or be jailed for two months.
Laws And Regulations In Singapore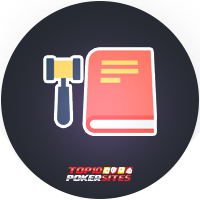 The primary piece of legislation dealing with the gambling industry in Singapore is the Casino Control Act. Passed in 2006, the act was primarily intended to promote the local tourism industry and to increase revenues generated from taxes.
The act also enabled the operation of two casinos in the country, both of which were granted 10-year licenses.
The Remote Gambling Act of 2014 enacted in February 2015 effectively banned all types of online gambling, including poker. Offenders risk a fine of SG$5,000 and/or being sentenced to six months in prison.
The penalties are even harsher for operators of online casinos and card rooms, who risk a fine of SG$20,000 to SG$500,000 and/or a prison term of up to seven years.
Singapore's Governing Body For Poker
In Singapore, the following agencies are responsible for regulating the gambling industry:
Gambling Regulatory Authority (GRA) – Tasked with administering and enforcing the Casino Control Act.
The GRA is also responsible for licensing and regulating land-based casino operations.
Ministry of Home Affairs (MHA), the Media Development Authority (MDA), and the Monetary Authority of Singapore (MAS) – These three agencies are tasked with administering provisions of the Remote Gambling Act. In particular, they are responsible for blocking payments and site access.
Legal Age To Gamble In Singapore
In Singapore, only people aged 21 years and above may enter casinos and card rooms




Popular Poker Tournaments Hosted In Singapore
Tournaments are periodically held at the Resorts World Sentosa. The casino has a live poker room with seven tables dedicated to Texas Hold'em. Marina Bay Sands does have poker tables, but events typically pit the players against the house rather than against other players.
Also held in Singapore was the Singapore Poker Championships (SPC), which took place on the MV Aegean Paradise, a luxury cruise liner. A part of the Leisure World Poker Series, the SPC builds on LWPS' legacy of being the only competitive poker tournament in the region. In addition to the main tournament, the series also hosts Texas Hold'em cash games, and Sit N Go tournaments.
Online options for poker tournaments include Natural8, which is an Asian skin on the Good Game Network and GGPoker, one of the network's flagship sites.
Singapore Poker Players To Watch Out For
Singapore has produced quite a few excellent poker players, some of who are based in other countries and others that continue to play out of Singapore. Among the Singaporean players that have made their marks at home and abroad are:
Wayne Yap – With total live earnings of more than $1.4 million, Yap has racked up quite an impressive string of accomplishments. The most he has won in a live event is $719,505, and he has made it into the number one spot on Singapore's all-time money list. He is currently 1,208th on the world all-time money list.
Diwei Huang
Currently based in California, Diwei "Bryan" Huang is one of the most accomplished players in the current scene. Having recently made the $1 million milestone, he has earned more than $1.4 million throughout his live playing career.
His best live cash earnings stand at $162,565, and he occupies the 1,215th spot in the world all-time money list and the second spot in the Singapore all-time money list.
Chris Yeow Chung Chong
Chris' total live earnings stand at just over $700,000 and he has won a maximum of $354,903 in a single event.
Number 2,612 in the all-time money list, he is number three in the Singapore all-time money list.
Alex Xiang Wei Lee
Having earned $570,058 total in various live events, Alex has won $62,630 in a single live event.
He is at 3,269 in the all-time money list.

Banking Options for Singapore Players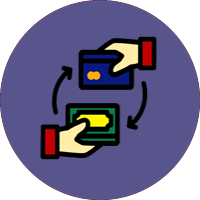 Most online gambling establishments will not accept credit cards and debit cards issued from Singaporean banks due to government restrictions. The exceptions are Singapore Pools and Singapore Turf Club. Therefore, your options for making deposits into casino accounts and making withdrawals are:
e-wallets
Bank wire transfer
Checks
Currencies Used In Singapore Poker Rooms
The official currency of Singapore is the Singapore dollar. This is readily accepted in casinos and card rooms all over the state. Many establishments will accept US dollars and British pounds as well.
Conclusion
Although Singapore isn't exactly brimming with opportunities to play poker, there are certainly a few establishments where you can indulge in your favourite game. In addition to the government-approved casinos Marina Bay Sands and the Resorts World Sentosa, there are occasional cash money events and tournaments held in the country that are sponsored by foreign entities.
There is also the option to play in smaller events held all over the country and in online poker rooms, although these are subject to many restrictions. Even so, you can reasonably expect to be able to play at least some poker if you are planning to visit Singapore.
FAQs when playing poker in Singapore
Will offshore poker rooms accept players from Singapore?
Some online poker rooms do accept players from Singapore. However, deposit and withdrawal options may be limited due to recently enacted Singaporean laws. Furthermore some casinos and card rooms that have previously accepted players from Singapore may no longer accept new players or may inform you of the termination of your account.
Can I play on online poker sites from Singapore with the use of a VPN?
Many casinos that otherwise accept players from Singapore will not take kindly to players that attempt to conceal their actual physical location. In such online establishments, any player who is determined to be using VPNs or some other means to conceal their location may find their account terminated and any funds in their account withheld.
If I have an account in Singapore, will I be able to play online poker from another country?
Unfortunately, most casinos that accept players from Singapore will not allow this either. In the majority of cases, accounts originating from Singapore are automatically blocked from cash play or from performing any real money transactions.