Top 10 Russian Poker Sites 2023 : For Russian Players
Not many realize it, but poker is actually quite popular among the Russian people.
Although the government has strictly forbidden gambling outside four select gambling zones, there are some opportunities to play the game and many other casino type offerings in state-approved casinos and elsewhere–even online, as you will see.
Gambling in Russia has definitely gone through its share of ups and downs over the years, and poker along with it.
The game was actually quite popular just before and immediately after the collapse of the USSR, which was when western culture began to achieve a stronger foothold in the region.
Recommended Russian Online Poker Rooms
My list of the best poker sites which I consider to be the best rooms to play in 2023:
100% Legal & Licensed Verified Bonus Mobile Friendly Advertiser Disclosure. Must be +18 to participate.
Rank
Poker Rooms
Bonus
Review...
1.

Bonus

100% up to $1000

(T&C apply. 18+)

Features

100% First deposit bonus
Promo Code: NEWBOL
Banking through cryptocurrencies
Top 3 in US player traffic

Payout Speed

1-3 days

Licensed by

2.

Bonus

100% upto $1000

(T&C apply. 18+)

Features

Get huge up to $1000 bonus
Promo Code: NEWTG
Bad Beat Jackpot
Low minimum deposit

Payout Speed

1-3 days

Licensed by
Poker and other type of card games have long been played in informal settings, at home and in clubs and officially-approved casinos. Although tournaments were held toward the end of the 1990s, poker simply failed to catch on among larger segments of the population.
Is poker legal in Russia?
Poker and many other forms of gambling are legal in Russia, but only in four regional subject areas.
These regional areas are Altai, Krasnodar, Kaliningrad and Primorsky. It was in 2009 when gambling was decreed illegal anywhere else.
Online gambling was banned three years earlier, in 2006. Even so, the lack of any sustained effort to regulate online gambling meant that many players could simply carry out their activities clandestinely without fear of legal consequences.
Most online gambling establishments that cater to the Russian market are unlicensed locally and located offshore. Although the government does maintain a list of gambling websites that ISPs are required to block, the reality is that it is extremely difficult to monitor which sites local gamblers access.
Laws And Regulations In Russia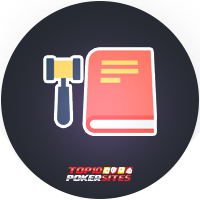 Laws in Russia are implemented on federal and regional levels. On the federal level are federal laws and by-laws. On the regional level are legal acts implemented in the individual gaming regions.
The primary legislation dealing with gambling is the Federal Law of 2006 of N 244-FZ.
Known as the Gambling Law, it involves the regulation of gambling organization and conduct by the federal government. In addition, there are other federal laws aimed at regulating specification aspects of the gambling industry.
It is important to note that Russian law prohibits the organization and carrying out of gambling activities with the use of existing information and telecommunication networks (including the Internet). Although this essentially means that playing poker online is illegal, the reality is that such activities are rarely prosecuted, and most people are similarity unaware of that particular aspect of the law or choose to ignore it.
Russia's Governing Body For Poker
The gambling industry in Russia is subject to regulation by a few different bodies. The government is primarily responsible for general regulation of the industry, with the Ministry of Finance tasked with formulating official policy.
Gaming itself is supervised and regulated by the FTS. Regional authorities are responsible for the monitoring and surveillance of gambling establishments in their own jurisdictions or gaming zones.
Permits to organize and offer gambling services are granted by these regional authorities.
Legal Age To Gamble In Russia
In Russia, the legal age for playing poker and engaging in other types of gambling is 18 years old.
This applies to land-based casinos and card rooms as well as online establishments that cater to Russia customers.

Popular Poker Tournaments Hosted In Russia
Some of the biggest and most respectable poker tournaments have been held in Russia. In March 2018, PokerStars held the PokerStars Championship Sochi events, which brought together some of the best players in the region for a string of events in the country's premier holiday resort.
In addition to the Main Event that promised a pool of RUB 150,000,000, the series also included a Hold'em PokerStars National Championship event, a Hold'em PokerStars Championship Sochi event, and Hold'em High Roller and Hold'em Sochi Cup events.
Russian Poker Players To Watch Out For
Even with the restrictive nature of Russian gambling legislation, the country hasn't been hindered from producing some of the most exciting and most impressive poker players in the world.
Look at the top ten list of any high profile poker tournament all over the world, and there is a good chance that you will see some Russian names up there. Here are some of the excellent players that have brought Russian poker to the world stage:
Alexander Kostritsyn
Better known by the name "joiso" at PokerStars, Kostritsyn specializes mainly in high stakes cash games. Even so, he has racked up an impressive string of wins at several poker tournaments, earning over $1.7 million.
He has also won a further $3.1 million from various live events. From PokerStars cash games, Kostritsyn has earned $4.2 million going by the name "PostflopAction" at Full Tilt.
Igor Kurganov
Having made waves at PokerStars under the name "lechuckpoker", Igor Kurganov changed his name when he joined the PokerStars Team Pro roster.
He has since pulled his name from the PocketFives listings, making it impossible to determine how much he has won. What is certain is that his total winnings reach into the millions.
Aleksandr Mordvinov
At number 13,103 in the live poker tournament rankings all over the world, Mordvinov nevertheless makes it into this list of worthy Russian players owing to his excellent track record in the online world.
Going by the name of "EvnomiYa" at PokerStars, Mordvinov has earned more than $3.13 million at the site, a total of $5.97 million on this and various other poker sites.
He made it as high as number three in the worldwide online rankings in 2016, and is currently in 22nd place. In the Russian online rankings, Mordvinov currently holds the number two spot.
Mordvinov's biggest online win was in September 2017, during the 888poker XL Eclipse series. The runner-up of the $500,000 Super High Roller, he earned $114,700.
Banking Options for Portuguese Players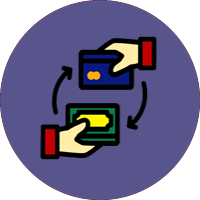 Major credit cards and debit cards are normally accepted in online casinos and card rooms catering to the Russian market. But recent developments in gambling regulation have resulted in instances wherein credit and debit cards may be declined.
The government has in fact made it extremely difficult for Russian players to exchange funds with offshore casinos, posing a significant hindrance to online gambling activities.
Payment methods such as QIWI and WebMoney are also popular, but the most commonly supported payment methods are e-wallets such as Neteller, Skrill and EntroPay.
Currencies Used In Russian Poker Rooms
The Ruble is the official currency of Russia. This is readily accepted in most gambling establishments, some of which will accept Euros and American dollars as well.
Conclusion
Russia isn't exactly overrun with opportunities to play poker, but establishments wherein you can play the game do exist. Although you would be well-advised to stick to the government-approved casinos in the four designated gambling regions, you may be able to enjoy playing your favorite game in Russia.
FAQs when playing poker in Russia
Is poker legal in Russia?
Poker and other types of gambling games are legal in Russia provided they are played in the so-called "designated gambling zones". There are four such zones in the country: Altai, Krasnodar, Kaliningrad, and Primorsky. Outside of these zones, only lottery is allowed.
What is regulation like for the Russian gambling industry?
Gambling activities on land are strictly monitored and regulated in Russia. Although online gambling is not allowed, such activities aren't monitored as closely due to lack of resources, and are almost never prosecuted. The government has blocked several websites from offering gambling services to Russian citizens, but many players have found other sites that are willing to accept their patronage. Even so, the government's decision to block transactions between Russia players and foreign-owned online casinos makes playing poker online nearly impossible.
Are poker winnings subject to taxes under Russian law?
If you do manage to play poker in a land-based casino in Russia and are fortunate enough to win, your winnings will be taxable to the amount of 13% tax. Some casinos simply withhold the appropriate taxes before turning over the remainder of the winnings to the player. But in most cases, the responsibility for declaring and paying the appropriate tax falls on the player. Foreign nationals gambling in Russia will also be required to provide their passport before being able to collect their winnings.
Where can you play poker in Russia?
There are casinos in the four government-approved gambling zones in the country, but opportunities to play poker are somewhat limited as you can imagine. Cash games are sparse enough on the ground as it is, so there are obviously fewer options for tournaments, let along high stakes events.
There are slightly more options available online. Even though online gambling is illegal in Russia, and many have been blacklisted and/or blocked, determined poker players can–and do–get around these restrictions. There are always online casinos and card rooms that accept players from Russia, although you have to be aware of the risks involved in playing in non-approved gambling establishments.