Top 10 Malaysian Poker Sites 2023 : For Malaysian Poker Players
Poker isn't exactly a national pastime in Malaysia, although opportunities for playing the game do exist.
From the Resorts World Genting to online poker rooms, let's take a look at what options poker players have for playing their favourite game in the country.
Most experts trace the origins of gambling in Malaysia to the beginning of the 19th century, which was when the local Chinese community began to achieve increased influence and prominence.
Brought over by the Chinese merchants that immigrated to the country, gambling soon became a hugely popular pastime.
Recommended Malaysian Online Poker Rooms
My list of the best poker sites which I consider to be the best rooms to play in 2023:
100% Legal & Licensed Verified Bonus Mobile Friendly Advertiser Disclosure. Must be +18 to participate.
Rank
Poker Rooms
Bonus
Review...
1.

Bonus

100% up to $1000

(T&C apply. 18+)

Features

100% First deposit bonus
Promo Code: NEWBOL
Banking through cryptocurrencies
Top 3 in US player traffic

Payout Speed

1-3 days

Licensed by

2.

Bonus

100% upto $1000

(T&C apply. 18+)

Features

Get huge up to $1000 bonus
Promo Code: NEWTG
Bad Beat Jackpot
Low minimum deposit

Payout Speed

1-3 days

Licensed by
The coming of the British brought a newfound interest in horse racing and various other card games of European origin. By the 1970s, the first legitimate casino was established by the Genting Group.
To this day, the name "Genting" is still associated with the local gambling industry, with Resorts World Genting being the sole government-approved gambling establishment in the country.
Is poker legal in Malaysia?
The only place in Malaysia where it is possible to play poker feely without fear of legal consequences is the Resorts World Genting. The only officially-approved casino in the country, it is located in a secluded mountainous area approximately an hour's drive away from the city of Kuala Lampur.
Elsewhere in the country, no casino or poker facilities exist, at least not of the size or scope of Resorts World Genting. As with most other urban centers around the world, there are several underground gambling dens and card rooms–mostly known only to locals–where poker and other card games do take place. However, foreigners would be well advised to steer clear of these places.
The country's policy toward online poker is even more restrictive, with a total absence of government-approved online casinos and poker sites. Even if you do manage to find an online establishment that will accept players from Malaysia, you will probably find a serve lack of usable banking methods available.
That being said, few­–if any–of these sites and/or their patrons have been prosecuted for gambling-related offenses, due to the lack of resources to go after them. Nevertheless you should be aware that online gambling activities are illegal, and there is a certain degree of risk involved.
You also have the option to play at home or in a private function, which is only illegal if money changes hands.
Laws And Regulations In Malaysia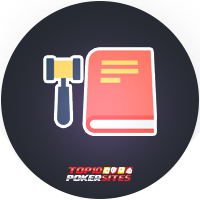 The primary piece of legislation for the gambling industry in Malaysia is the Betting Act 1953. Under the terms of this act, most every form of gambling in the country is banned.
The act is worded in such a way that eliminates any and all potential loopholes. Although it was written and passed more so long ago, it is still virtually impossible to get around this law.
According to the Betting Act, anyone caught operating a betting house is subject to a penalty of up to 200,000 ringgits and 5 years in jail. This applies to patrons of such establishments as well.
The Betting Act 1953 is specifically aimed at sports betting and bookmaking. For all other types of gambling activities, there is the Common Gaming Houses Act 1953, which covers just about every other form of gambling. This act criminalizes both the operation and patronage of gaming houses. Penalties include a fine of up to 5,000 ringgits, and a six month prison term.
Muslims in Malaysia are subject to both these laws as well as Syariah law as outlined in the Syariah Criminal Offences Enactment 1996.
In addition to the secular laws stated above, the Muslim community in Malaysia is also subject to Syariah law, which is documented in the Syariah Criminal Offences Enactment 1996. Syariah laws tend to vary from state to state. In Penang for example, Muslims convicted of gambling are subject to a RM 3,000 fine and/or a two-year prison term. In Pahang, the same penalty applies to Muslims simply caught in a gambling establishment.
Malaysia's Governing Body For Poker
The sole governing body for gambling related activities and establishments in Malaysia is the Ministry of Finance.
The ministry is also responsible for granting licenses to prospective gambling operators.
Legal Age To Gamble In Malaysia
Only people aged 21 years old and older are allowed to enter casinos and card rooms in Malaysia.




Popular Poker Tournaments Hosted In Malaysia
The only tournaments that take place in Malaysia on a regular basis are in the Resorts World Genting. This is the only casino of sufficient size and scope to hold such events in the country.
DafaPoker on the iPoker network has also been known to host poker tournaments online. This is a legitimate and fully-licensed establishment, so you should have no trouble paying there.
Malaysian Poker Players To Watch Out For
Malaysia seems to have a way of cranking out some pretty excellent players. In any given high of tournament, you are likely to see a couple of Malay players near the top of the rankings.
Some of the Malaysian players that have recently made the news are Sam Nee, Junzhong Loo and Wai Kin Yong.
Sam Nee Aik Chuan
Sam Nee was the top ranking Malaysian player on PokerStars in 2012, having won nearly $500,000 in various tournaments.
He was also ranked 12 in the all-time list of Malaysian players on HendonMob, with a total of six cashes.
Junzhong Loo
Junzhong Loo made waves at the 2014 WSOP APAC, besting the competition in the $2,200 No Limit Hold'em event.
The victory earned him $107,500 as well as a WSOP gold bracelet winner, the first Malaysian player to win the honor.
Wai Kin Yong
Wai Kin Yong is one of the most exciting figures in the Asian poker scene, as memorable for his boyish looks as for his aggressive style of play.
He is also one of the most successful, having won more than $3 million in the Triton high-roller series in Manila in the Philippines.
Banking Options for Malaysian Poker Players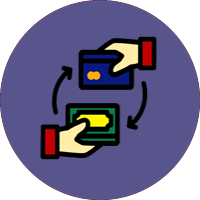 Many online casinos and card rooms will not accept credit cards and debit cards issued by Malaysian banks.
Therefore, your best option for depositing funds and withdrawing winnings are e-wallet services such as Skrill, Neteller, and WebMoney.
Currencies Used In Malaysian Poker Rooms
The official currency of Malaysia is the ringgit. This is accepted all over the country, although you aren't likely to find any casinos that accept it online.
Conclusion
Malaysia is one of the most restrictive countries in the region for poker players and indeed for players of most other types of gambling games.
However, some opportunities for playing the game do exist, as you have seen. Those who are planning on visiting the country and who simply can't resist the urge to play their favourite game are advised to restrict their activities to government-approved gambling establishments.
FAQs when playing poker in the Malaysia
Are gambling winnings subject to taxes in Malaysia?
Any money you earn while gambling in Malaysia is not taxed. Instead, it is the operators of casinos and card rooms that are required to pay taxes.
What laws will I violate if I gamble in Malaysia?
Anyone who engages in gambling in Malaysia is in violation of the Betting Act of 1953 and the Common Gaming Houses Act of 1953. Both these acts cover just about every type of gambling you could engage in.
Are the laws the same for foreign nationals and Malaysian citizens?
Both the Betting Act of 1953 and the Common Gaming Houses Act of 1953 apply to anyone in Malaysia, whether they are foreign nationals or Malaysian citizens. But Muslim residents of Malaysia are subject to Syariah law, as outlined in the Syariah Criminal Offences Enactment 1996.
Syariah law is officially enacted on the state level, but the law is implemented in different ways all over the country. In some states, the penalties for violating Syariah law are harsher than in others.
Can you play poker at home without breaking any laws?
You can certainly play poker at home without fear of legal consequences provided that you don't play for money or any other valuables. If you decide to play for money or for any other item of value, your house will be considered a common gaming house. This means that you and anyone you are playing with are in violation of the law.
That being said, private poker games do take place in homes all over the country. In most cases, law enforcement officials simply do not have the resources or the inclination to go after these 'offenders'.
Is it illegal to gamble online?
Strictly speaking, gambling online from Malaysia is prohibited. As with private games or games played at home however, Malaysian law enforcement authorities do not really have the inclination or the resources to go after online poker players. Even so, you will find your banking options limited, even among online casinos and card rooms that accept players from Malaysia.
About The Author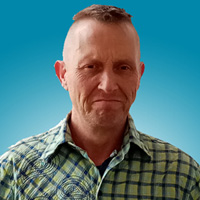 Contact Me
Hi, I am the Chief Editor of top10pokersites.net, this site is dedicated to all thing poker. I have been working around the poker industry for the last 15 years, with different brands. The main purpose of this site is to keep you uptodate with the industry and offer you the best deals around.