Top 10 German Poker Sites 2023 : For German Poker Players
Poker is quite a popular game among Germans, which makes it quite interesting that the game–and most every type of gambling–continues to be illegal in the country. While there is little in the way of active law enforcement aimed at curtailing the gambling industry, the murky legal area in which non-casino card rooms continue to operate undoubtedly hinders the potential of the game to develop beyond its present state.
But there is some hope on the horizon, as legislation seems to be moving toward a more tolerant policy with regard to gambling. And for the estimated quarter of a million live poker players in the country, this development will surely prove to be a welcome one.
Considering that some of the top poker players in the world are German, it is somewhat surprising to note that the game isn't exactly more accessible in the country.
There are less than 20 poker rooms spread out across the country, with most of them having only a few poker tables. Even with 76 casinos all over the country, opportunities to play poker seem few and far between.
Recommended German Online Poker Rooms
My list of the best poker sites which I consider to be the best rooms to play in 2023:
100% Legal & Licensed Verified Bonus Mobile Friendly Advertiser Disclosure. Must be +18 to participate.
Rank
Poker Rooms
Bonus
Review...
1.

Bonus

100% up to $1000

(T&C apply. 18+)

Features

100% First deposit bonus
Promo Code: NEWBOL
Banking through cryptocurrencies
Top 3 in US player traffic

Payout Speed

1-3 days

Licensed by

2.

Bonus

100% upto $1000

(T&C apply. 18+)

Features

Get huge up to $1000 bonus
Promo Code: NEWTG
Bad Beat Jackpot
Low minimum deposit

Payout Speed

1-3 days

Licensed by
The love for poker among the German public is well known, and games routinely take place in state-sanctioned establishments, non-profit venues and events, and of course, at home and in underground events. Although games outside a casino setting are generally frowned upon, the reality is that these activities can generally be carried out without fear of legal sanction.
That being said, there have been instances wherein German law enforcement authorities have closed down illegal games. But few–if any–of these instances have resulted in serious legal ramifications for the 'offenders'.
Is poker legal in Germany?
Strictly speaking, gambling is illegal in Germany outside of state-operated casinos and certain non-profit events. Poker is played outside of these settings of course, but they are by no means legal in the eyes of the government. But, as in all countries where gambling remains restricted, there is a lack of a focused and sustained effort to curtail 'underground' gambling activities. Most gamblers and gambling establishments therefore simply continue to operate within this legal gray area.
The legal status of gambling in Germany has been in contention since around the time when online poker took hold in the country. It was in July 2012 when the Interstate Treaty was passed, effectively resulting in the ban on online casino gambling and online poker in 15 German states. Even so, the already growing online poker industry was hardly affected, and such activities continued on to the present time.
German law enforcement bodies have made many attempts to get internet service providers to block the public's access to online gambling sites. None of these cases have been successful however, as German law stipulates that local telecommunications companies aren't legality responsible for content hosted on gambling sites.
Laws And Regulations In Germany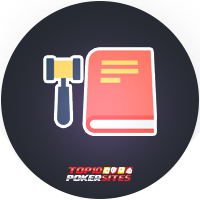 The most important piece of legislation that pertains to the gambling industry in Germany is the Interstate Treaty on Gambling 2012.
This is the main legal framework that governs land-based as well as online gambling. Fifteen of the sixteen German states adopted the treaty in 2012. The 16th state–Schleswig-Holstein–followed suite in 2013.
The treaty is intended to protect the rights of consumers, prevent fraud, and to address black market issues. It also defines the specific types of gambling that are covered by the legislation.
In addition to the Treaty, there are also laws enacted by individual states. Among these are the Casino Acts (Spielbankgesetz), which have corresponding Casino Ordinances (Spielbankordnung).
Germany's Governing Body For Poker
Because gambling in Germany is considered a public order issue, the gambling industry in the country is regulated at the Bundesland or state level.
Responsibility for supervising land-based casinos falls on the local Ministries of the Interior.
Legal Age To Gamble In Germany
In order to play in land-based casinos and poker rooms, players will have to be 18 years or older.
Similar age requirements are imposed on players of online casinos and poker rooms catering to German players.

Popular Poker tournaments Hosted In Germany
Some high profile and high stakes tournaments have been held in Germany, including Party Poker Grand Prix Germany and German Poker Championship.
Some of the most popular tournaments in the country are hosted by PokerBundesliga. The circuit offers €15 tournaments where winning players are guaranteed entry into other tournaments. In the circuit's annual finals held in Leipzig, attendance has been known to exceed the 1,000-player mark.
Other worthwhile tournaments include:
Casino Flensburg – Located in Flensburg, the casino has two poker tables, one of which is solely for tournaments. Featuring No Limit Texas Hold'em and Texas Hold'em, the casino posts its tournament schedule on its website.
Casino Kiel – Located in Kiel, the casino has two tables for No Limit Texas Hold'em. It also has a tournament schedule posted on its website.
Poker Saar – Two poker tables are available here, both for No Limit Texas Hold'em. Regular tournaments are also held here.
German Poker Players To Watch Out For
Some of the biggest names in poker come from Germany. Take a look at the results of some of the highest profile tournaments live and online, and there is a good chance that you will see one or more German players. Here's a rundown of some of the most prominent German poker players around:
Ole Schemion
Considered one of the best German players in the current international scene. Specializing in No Limit Hold'em, he has an aggressive playing style that is perfectly suited to the current environment of the game.
Schemion has won more than $6.2 million in various live tournaments.
Philipp Gruissem
Also known as "Philbort", Gruissem hads careved out quite a fearsome reputation as a high-stakes player, joining only tournaments that have buy-ins of at least €10,000.
He has performed exceptionally well in Super High Rollers events such as the World Poker Tour Alpha8. Gruissem has earned more than $9.4 million throughout his career.
Dominik Nitsche
A veteran of the tournament circuit, Dominik Nitsche has won the WPT championship once and WSOP bracelets twice.
A deep and methodical player, Nitsche only has to win the European Poker Tour (EPT) title to complete the Triple Crown.
Banking Options for German Poker Players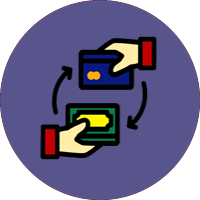 Most online casinos and poker rooms that accept players from Germany will accept the following methods for making payments and deposits:
Debit cards and credit cards
e-wallets
Prepaid cash vouchers
Bank wire transfer
Wire transfer services
Currencies Used In German Poker Rooms
Germany adopted the Euro as its sole currency in 2002. This is what most casinos and poker rooms will accept, although some will accept British Pounds and US Dollars as well.
Conclusion
As Germany hopefully moves closer to more tolerant gambling legislation, there is a good chance that its players will continue to be familiar fixtures in the global poker scene. Already one of the most active countries in Europe in terms of producing excellent players, Germany will likely continue to be a prominent competitor in the global poker arena for a long time to come.
German Poker Players FAQs
Is it legal to play poker for real money in Germany?
Under German law, real money poker games and tournaments may only be hosted by state-owned casinos. All other poker games played for real money are illegal, including games played at home or in card clubs. German police have been known to raid underground games.
Are poker winnings taxable in Germany?
In Germany, winnings from gambling are non-assessable. Consequently, any money earned from playing poker is not subject to taxes.
What is the legal status of online poker in Germany?
Playing online poker in itself isn't explicitly banned in Germany. But out of the 16 German states, 15 do not allow online poker. That being said, no one in the country has ever been prosecuted for playing online poker.
What does the future hold for gambling in Germany?
There are currently efforts to implement an amendment to the current gambling laws across the country. Only the federal lottery and gambling in state-owned casinos are legally allowed at present, but there is a possibility that other forms of gambling and other gambling venues will be allowed in the future.
What is the legal status of low buy-in games in Germany?
There is a way by which poker players in Germany may be able to play outside a casino environment without fear of legal consequences–by playing low buy-in tournaments. In January 2014, the Federal Administrative Court ruled that playing in low buy-in tournaments does not fall under the definition of illegal gambling. Low buy-in events are those wherein buy-ins are used solely to fund the event and not to pay the players.