Top 10 Chinese Poker Sites 2023 : For Chinese Poker Players
For a country that has had a close association with gambling throughout recorded history, China remains remarkably restrictive with regard to gambling legality. Nevertheless, there are some opportunities for poker players to enjoy their favourite card game in the country, as you will see from this article.
It isn't exactly common knowledge, but a game that is remarkably similar to poker has been played in China for hundreds of years. Called Tuo La Ji (Tractor Poker), the traditional card game is played with two decks, and shares many similarities with another popular Chinese game, Mahjong.
Fast forward a couple of hundred years to 2002, and Tractor Poker has been decreed a "mind sport" by the China State Sports Administration (CLSAC). With the standardization of its rules and the modification of the playing style to suite the various regions of the country, Tractor Poker was soon being played in nationwide competitions.
Recommended Chinese Online Poker Rooms
My list of the best poker sites which I consider to be the best rooms to play in 2023:
100% Legal & Licensed Verified Bonus Mobile Friendly Advertiser Disclosure. Must be +18 to participate.
Rank
Poker Rooms
Bonus
Review...
1.

Bonus

100% up to $1000

(T&C apply. 18+)

Features

100% First deposit bonus
Promo Code: NEWBOL
Banking through cryptocurrencies
Top 3 in US player traffic

Payout Speed

1-3 days

Licensed by

2.

Bonus

100% upto $1000

(T&C apply. 18+)

Features

Get huge up to $1000 bonus
Promo Code: NEWTG
Bad Beat Jackpot
Low minimum deposit

Payout Speed

1-3 days

Licensed by
Actual poker is another matter entirely. Considering that most forms of gambling are banned in the country, very few opportunities for playing poker and other casino type games exist. Even with the hosting of high profile events by some of the biggest names in international poker, China still has a long way to go before becoming a hotbed of poker in Asia.
Is poker legal in China?
The bottom-line is that poker–as are most other forms of gambling–are illegal in China. The only exception is the state-run lottery. Gambling is also totally legal in the casinos of Hong Kong and Macau, which are special administrative regions of China. But as far as the mainland goes, there is practically no place wherein one can play poker for real money.
To be sure, poker events and tournaments have been held in the mainland on occasion. However, most of these have been events sponsored by foreign entities, typically high profile casino or card room brands.
There have also been attempts by various sectors to establish legal casinos in China, but none of them have achieved any perceptible measure of success. Officials from Hainan province for instance have expressed their intention to set up a casino in their jurisdiction. Despite, the approval of the State Council however, nothing came of these plans.
Players of online poker haven't fared any better in terms of being able to play on offshore poker rooms. In 2018, the government effectively banned all online gambling applications, and even placed restrictions on the promotion of poker in Chinese social media platforms. The decision has since been likened to Black Friday 2011 in the United States, when the founders of three popular online poker rooms were subject to federal criminal charges.
Laws And Regulations In China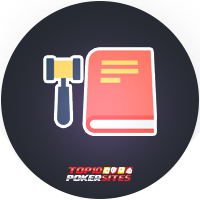 The primary piece of legislation that deals with the gambling industry in China is Article 303 of the Criminal Law of the PRC. A 1997 amendment to the Criminal Law, it states that anyone who engages in gambling as an occupation or assembles a crowd to engage in gambling for profit will be sentenced to a prison term of at least three years, in addition to criminal detention or public surveillance. Offenders will also have to pay a fine.
The amendment also states that anyone who operates a gambling house will be subject to the same punishment. With more serious offenses, the operator may be sentenced to a prison term as long as ten years and be required to pay a fine.
Although it is assumed that the prohibitions in Article 303 apply to land-based and online gambling, Chinese law currently does not specify what constitutes these types of gambling.
China's Governing Body For Poker
Because poker and other casino game are officially banned in China, it is uncertain which government agency is responsible for regulating the few poker activities that do take place in the country.
What is certain is that the two government-approved lotteries are regulated and monitored by the State Council and the Ministry of Finance.
Legal Age To Gamble In China
The minimum age requirement for playing poker and gambling in China is 18 years for foreign nationals and 21 years for Chinese citizens.



Popular Poker tournaments In China
Interestingly, the restrictions on gambling imposed by the Chinese government haven't prevented some foreign companies from holding poker tournaments in the country. In 2014, PokerStars sponsored the Asia Pacific Poker Tour (APPT) in Beijing. The event was hosted by Beijing Star Poker Club and had a pretty impressive turnout, with more than 2,700 players in attendance. Up for grabs was ¥675,000, which was equivalent to about $109,400.
In 2016, there was an Asian Poker League (APL) event, with a guaranteed $500,000 pot. The following year, the 2017 WSOP Main Event took place at the Rio All-Suite Hotel & Casino. The first tournament of its size in China, it was the 48th WSOP Main Event.
In 2018, the WPT National China is set to take place at the MGM Grand Sanya from October 28 to November 3. The prize pool is set at 8.88 Million Renminbi.
Chinese Poker Players To Watch Out For
Even with the somewhat restrictive environment for poker in China, the country has managed to produce its share of quality poker players. Among these are Johnny Chan and David Chiu, both of whom have managed to garner acclaim outside their native country.
Johnny Chan
Johnny is admittedly more famous in the West than in Asia. Formerly a hotel and restaurant management student at the University of Houston, the poker legend dropped out of college and embarked on a career as a professional poker player.
Although he hasn't spent a lot of time in Asia, he was tagged with the name "The Oriental Express" due to a stunning performance in which he eliminated all the contenders in less than an hour in a finals competition.
David Chiu
David was born in China, although he has lived in Colorado, USA for many years. Running his own restaurant, Chiu took up poker dealing to make some additional income, and was soon knee-deep in the poker world. It was in 1996 when he began playing in tournaments in earnest, eventually climbing up in the rankings. In 1996, he just missed the final table in the main event of the World Series of Poker, coming in at 10th place in No Limit Texas Hold'em. He did however win his first WSP bracelet in a subsequent $2,000 Limit Hold'em event.
Banking Options for Chinese Poker Players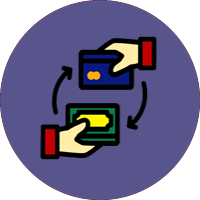 If you do manage to find an online casino or a card room that accepts players from China, you might still find yourself unable to use your Chinese-issued credit card or debit card for making a deposit.
Bank wire transfers may or may not be allowed either, depending on the casino you play in and your bank. Your best bet therefore may be an e-wallet service or Bitcoin.
Currencies Used In Chinese Poker Rooms
The currency of China is the Renminbi, with the Yuan being its basic unit. This is accepted in gambling establishments all over the country. Depending on the casino you play in, you may also be able to use cryptocurrencies such as Bitcoin, which are currently unregulated in China.
Conclusion
Unfortunately, there are very few opportunities for playing poker in China if you are interested in playing for real money or large tournament jackpots. The scene is simply much too restrictive for you to be able to indulge in your favorite game freely, even compared to other neighboring countries where gambling is illegal. Although there are some establishments and events wherein you may be able to play your favorite game from time to time, these tend to be few and far between.
Of course, there is always the option to play in Macau or Hong Kong, both of which are places where gambling is freely allowed. You may also opt to travel to Taipei, where gambling is a legitimate activity. As far as poker and other types of casino gambling goes however, your best bet of actually being able to play in the mainland is to hope that future legislation results in a more tolerant environment for poker.
Chinese Poker Players FAQs
Is it possible to play poker from China?
There are a few select locations where you will be able to play poker for money in China, apart from Hong Kong and Macau. There are also internal tournaments hosted in the country from time to time, although these aren't always open to local residents.
You could certainly play poker at home or in a private setting if you wish, as long as you aren't playing for money. If the game involves the exchange of money or any item of value, you risk being in violation of Chinese laws.
Can I play poker online from China?
Online poker is also banned in China. Although you could theoretically play poker on a website that accepts players from China, you will find very limited options for performing real money transactions.
Are gambling debts enforceable in China?
Because gambling is considered illegal in China, gambling debts are not considered legally binding debts. Therefore, there is little to no chance that you will be able to collect on a gambling debt via legal means.