5Dimes Poker Review — Read My Honest Review Before You Start Playing!
Register today and become the latest member of a well-established online gambling group. Choose among a variety of cash games and tournaments, and play on a cutting-edge poker platform optimized for mobile users.
5Dimes is a veteran in the online gambling industry, having been launched in 1996. Originally established as a sportsbook, this all-in-one gambling hub has since branched out into other gambling verticals, covering casino games, bingo, and poker.
The poker room is home to a solid range of cash games and tournaments. However, 5Dimes lacks traffic, and most tables are often empty of players. It maybe has something to do with the fact that there are no bonuses on offer. However, the operator does run a rewards program that provides incentives based on deposits made.
All in all, this online real money poker room has a variety of features and brilliant aspects which are popular with online poker fans. Don't worry — I'm going to tell you all about them and more, including which of their products are worth your time, as well as any rules or terms you should know beforehand.
Read my unbiased review and find out whether 5Dimes poker room has what it takes to appease your poker appetite!
Pros
Accepts US players
Both Instant play and downloadable client
Great range of payment methods
Plenty of cash games and tournaments
Multi-gambling platform — casino, sportsbook, bingo, and poker
Long-standing reputation
User-friendly platform
Misses
Low traffic
Minimal competition
No poker-specific bonuses
Is 5Dimes Legit?
The most significant factor when choosing an online poker room is its legitimacy. The first thing to check out when trying to determine whether a casino runs a legitimate business is the license it possesses.
As far as 5Dimes is concerned, the platform is licensed and regulated in Costa Rica. Now, when it comes to prestige and reputation, the Costa Rican gaming license certainly doesn't rank towards the top. However, many first-class US poker rooms which are known as 100% safe and secure are licensed in Costa Rica.
Also, I looked at 5Dimes' reputation among former and current players to see whether they experienced any problems during their stay on the site. As it turns out, this is an operator with a proven track record in the poker community.
Another thing that speaks volumes for 5Dimes' legitimacy is its longevity. The company has been in the business for over 20 years and has never shown any players' mistreatment throughout their long history.
5Dimes is highly trusted and it owns several casinos and sports betting sites. All these sites operate under the umbrella of their parent company, the esteemed 5Dimes Group.
To ensure the maximum protection of players' data and transactions, 5Dimes uses state-of-the-art security measures. The site is certified by COMODO RSA Certification Authority, and with this type of SSL technology in place, you can rest assured that both your money and confidential data will be safe.
Will I Be Able to Play 5Dimes Poker in the US?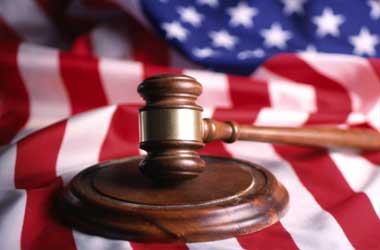 Several years ago, 5Dimes changed its original domain to 5Dimes.eu. They did this to avoid prosecution by the US government which doesn't have the authority to go after offshore-based operators. So, to answer your question — yes, you can register and play real money poker in 5Dimes while you're in the US.
Keep in mind that online poker in the US isn't yet legal on a Federal level. Each state, however, is given the right to regulate or prohibit the activity within its borders. So, it's best to check with your lawyer about the legal status of online gambling in your state of residence.
Generally, the US authorities don't prosecute players for playing poker online on offshore sites. There have been only a few reported cases of an American being prosecuted for gambling online. In my humble opinion, you can legally play 5Dimes in the US, as long as you're not living in Utah or Hawaii.
5Dimes Poker Software & Games
With regards to software, 5Dimes is spot on. No matter if you download the poker client or use the mobile option, the platform runs smooth — gameplay is consistent with sounds and graphics operating in an efficient manner.
During my stay in 5Dimes, I didn't notice any lags or glitches. The platform is easy-to-navigate, so, even if you're a beginner, you should be able to find everything you need hassle-free. There are some cool features like multi-tabling which allows you to simultaneously play at multiple tables.
While using their tab system, you can access all your tables at the top of your screen. You merely have to click on the preferred table and it will instantly pop up. This is actually quite neat, compared to other instant play poker rooms where you would have to open multiple browser windows — one for every table you're at.
In 5Dimes, there is a variety of cash games running in micro stakes with buy-ins up to $200 for No-Limit Hold'em. As for Pot Limit Omaha, cash games are randomly dispersed between micros and 2/5 levels.
In the table below, I've listed all the games offered in 5Dimes, as well as their respective minimum and maximum limits. The limits are in $USD.
5Dimes Poker Game Limits
| | | |
| --- | --- | --- |
| 5Dimes Game Type | Minimum Stakes | Maximum Stakes |
| No-Limit Hold'em | 0.10/0.25 | 1/2 |
| Fixed Limit Hold'em | 0.05/0.10 | 5/10 |
| Pot-Limit Omaha | 0.02/0.04 | 1/2 |
| Fixed Limit Omaha | 0.05/0.10 | 5/10 |
| Pot Limit Omaha Hi/Lo | 0.02/0.04 | 1/2 |
| Fixed Limit Omaha Hi/Lo | 0.05/0.10 | 5/10 |
Note that these are just the minimum and maximum values for each category. There are several different limits in between for each game.
Unfortunately, these are the only poker variants offered in 5Dimes. While Hold'Em and Omaha are the two most popular poker formats, there are also the players who would prefer having 5-Card, Razz or some other poker format on offer. Bottom line — if you like diversity, this site most likely won't fulfill your needs.
The image above shows a typical example of a table on the 5Dimes Poker Platform
Was I Able to Play Anonymous at 5Dimes?
Unfortunately, I wasn't because 5Dimes doesn't host anonymous games. The operator is quite transparent in this regard, which is great news for beginners who want to study different players' tactics. However, there are certainly those who don't feel comfortable at being "exposed" in such a way that anyone can analyze their game patterns.
Snap poker is becoming increasingly popular nowadays among poker operators. With Snap poker, you get relocated to a new table as soon as you fold, which makes tracking of players more difficult. Regrettably, 5Dimes hasn't jumped on the Snap bandwagon yet.
My Non-Anonymous Gaming Experience
To be quite frank, playing non-anonymous poker in 5Dimes wasn't problematic for me whatsoever. I get why some players, especially high rollers, would be bothered by this, but for me personally, this wasn't an issue.
The competition here is quite soft anyway, so I don't see why anyone would pay attention to this kind of stuff. If someone wants to analyze your gameplay — one more reason to give your best, and show everyone what you're capable of.
Windows and MAC Downloads
5Dimes' subsidiary brand, Grand Poker Network, has downloadable poker clients for both Mac and Windows. Both versions work smoothly and efficiently and provide a solid number of hands per hour.
When downloading the Windows version, you must have a Windows XP, Vista, Windows 7, or newer OS. Also, your PC should have 1 GB of RAM for optimum gameplay.
Mac users must have OS X 10.6.8 or higher and their device should be powered by an Intel processor with 300MB HD space available. Furthermore, 1 GB RAM is required, as well as a display resolution of 1024×720 minimum.
Grand Poker poker platform is also optimized for every other operating system, courtesy of Instant Play technology. What's more, 5Dimes also has functional mobile poker clients for both Android and iOS.
Making Use of Instant Play Games at 5Dimes
For most players, it's more convenient to play poker via Instant Play than having to download software and waste time on installing the app. If you're one of those guys, you'll certainly enjoy playing in 5Dimes.
To access the Instant Play version, you merely have to input the 5Dimes.eu in your mobile or PC browser, and you'll get navigated to the homepage. There, you'll find all the features, including tournaments, and the promotions section.
The Instant Play version works just as seamlessly as the downloadable client. The downloadable poker client gives slightly easier access to gaming, but other than that, there aren't any notable differences between the two options.
Lastly, Instant Play poker on 5Dimes is accessible across a wide range of devices, including iOS and Android-powered ones. I'll touch on this later on in my 5Dimes mobile section.
5Dimes Poker Bonuses
Bonuses are usually a decisive factor when a poker player is considering whether to register with an online poker room. These incentives will allow you to play longer and maybe a bit riskier than you usually would. Promotions keep existing players engaged, and often convert the platform's visitors into depositors and new members.
Unfortunately, the bonuses department is extremely weak in 5Dimes. There isn't a welcome bonus on offer specifically for poker players, which is quite disappointing.
On a bright note, there are some perks you can take advantage of, like the bad beat jackpot which I'll elaborate on shortly.
No Fee GTD
While this doesn't fall into the category of "classic promotions" it can save you a lot of money, especially if you're a fan of poker tournaments. Namely, all tournaments in Grand Poker Network are rake-free, which means that all of your money goes directly into the prize pools.
This is a time-limited promotion, so you should better hurry up!
Bad Beat Jackpot
Pretty much every poker platform features tables with progressive bad beat jackpots, and 5Dimes isn't any different in this regard. BBJ is exclusive to specially designed tables under the Cash Game tab. To qualify, the losing hand must contain Four of a Kind, 8s, or better.
When the jackpot is triggered, 40% remains in the pool, while 60% is distributed as follows:
50% goes to the loser of the hand
30% to the winner of the hand
20% is split among other players involved in the hand.
Players sitting out don't qualify for the jackpot.
Grand Poker Points
Grand Poker Network rewards its most loyal players every time they play SnG's, tournaments, and cash games. For every $1 contributed in rake, players earn 250 Grand Poker Points. These points can be redeemed for real money at a rate of 35% cashback. GPPs can also be used to register for the VIP tournaments that are currently listed under the Freerolls tab.
5Dimes Poker Tournaments
5Dimes boasts a wide range of tournaments, mostly suited for softer competition. These include shootouts, rebuys, freezeouts, SNGs, and satellites. At the time of writing this article, Grand Poker also offers AdvanceToGo Rewards tournaments which are freerolls with prizes of up to $100.
SnGs are organized as soon as 10 players have paid the buy-in. Only the top three places are paid:
1st place — 50%
2nd place — 30%
3rd place — 20%
As far as guaranteed tournaments are concerned, the site hosts $45 Chase Gtd Turbo on a regular basis. Those who want to take it up a notch can try their luck at Big $600 GTD turbo with $4.00 + 1.50 buy-ins, which is also organized regularly.
5Dimes Traffic
The major weakness of the 5Dimes poker room is that it doesn't have a ton of traffic. Even during peak times, you can rarely find more than a handful of cash game tables occupied across all levels.
If you like small community poker platforms where you can get to know other players, then 5Dimes might be what the doctor has ordered. On the other hand, if you're a high roller, don't expect to find anything exciting around here. Even the mid-stake tables are empty most of the time.
With a bit higher traffic, this site would be exceptional when it comes to online poker, as it offers quality options, just don't have a strong player base for competition.
5Dimes Poker Mobile
A poker platform must be optimized for mobile play to be worthy of your consideration. On this note, 5Dimes meets the highest standards. They have fully functional mobile poker clients for both Android and iOS.
The image above shows mobile gaming is available in instant play mode through a smartphone or tablet at %Dimes.
To play on the go, you don't have to download anything. To access the games and all the features, you need to access the site via your mobile browser, and you're good to go. 5Dimes' instant play poker room uses HTML5 that is far more advanced than Java or Flash.
If you find it more convenient, you can download the mobile app which is compatible with all popular devices. I've personally tested the app and, in my honest opinion, it outshines even the desktop version in some aspects.
5Dimes Poker Deposits & Withdrawals
The majority of the traffic in 5Dimes is populated by poker fans from the US, but the operator accepts players worldwide. There is a variety of deposit options available to US players and international ones.
Below, I'm going to list all the supported payment options in 5Dimes. Note that some of these methods are country-specific, so before you decide to register, I recommend that you contact the support representatives to find out whether or not you can use the particular banking option.
5Dimes Deposits
| | | | | |
| --- | --- | --- | --- | --- |
| Deposit Method | Processing Time | Minimum Deposit | Maximum Deposit | Fees |
| Credit/Debit cards | Instant | $50 | $500 | none |
| Person to Person | 20-40 minutes | $100 | $690 | $5-30 |
| Sportsbook transfer | Instant | $500 | / | none |
| Bitcoin | Instant | $25 | $10,000 | none |
| Account to Account | Instant | $50 | / | none |

When it comes to person to person transactions, you are limited to 1 transaction every 8 days.
5Dimes Withdrawals
| | | | | |
| --- | --- | --- | --- | --- |
| Withdrawal Method | Processing Time | Minimum Withdrawal | Maximum Withdrawal | Fees |
| Cashier Check | 5–7 days | $1,000 | $3,000 | $40,60, or 80, depending on the amount |
| Bank wire | 4–6 days | $1,000 | $9,500 | none |
| Bitcoin | Instant | $50 | $10,000 | none |
| Person to Person | 2–3 days | / | $350 | $10–25 |
| Account to Account | Instant | $50 | $100 | none |

I would like to point out the fact that 5Dimes allows for one free payout of up to $40 every 30 days. Also, according to some player reviews, 5Dimes has an excellent reputation for fast and reliable payments.
5Dimes Poker Customer Service
If you require any assistance while playing in 5Dimes, feel free to contact their customer support team. They provide three telephone lines, as well as one additional line dedicated to new customers only. On top of this, they offer email ([email protected]) and round-the-clock live support.
5Dimes Poker Rating
My experience in 5Dimes was solid, but far from spectacular. The competition is soft to medium at best, so if you were hoping for some high stakes poker action, I wouldn't recommend registering here.
Their traffic is extremely low, which makes it difficult to find a full table, even during peak hours. There are plenty of tournaments and cash games, but the site lacks competition. And if you were hoping to get some amazing bonuses, you should probably go to some bigger competitors like 888poker or partypoker to avoid disappointment.
5Dimes Review Conclusion
We've reached the end of the road. If you read the entire review, your impressions are probably not all that great. The reality is that 5Dimes has a lot of stuff going around, namely tournaments for soft competition. This is generally a fishy site, and you won't see many pros or grinders in this poker room, which makes it appealing for beginners.
The lack of a welcome bonus is definitely a major drawback, but 5Dimes somewhat compensates for it with its solid loyalty program. The software is on par with the biggest names, in terms of functionality and usability.
I hope this review was helpful, and that it showed you whether or not 5Dimes is worthy of your time, and more importantly, money. If there's anything I can help you with, please don't hesitate to drop a comment in the section below.
5Dimes Poker FAQ
Is there a Rakeback in 5Dimes poker?
Yes, there is. The operator provides Rakeback via loyalty points earned during cash game or tournament play.
Does 5Dimes have a welcome bonus for poker players?
Unfortunately, no. There are, however, welcome bonuses for casino and sportsbook players, as well as a great loyalty program.
What is the most popular game in 5Dimes?
It's $1/$2 No-Limit Hold'em with ten or more games during peak hours.
Can US citizens play poker in 5Dimes?
Yes, 5Dimes accepts players from the US. In fact, the majority of the site's traffic is from the States.
Can Australians register in 5Dimes?
Absolutely! Australians can register and play for real money in 5Dimes, as long as they're of legal age.
About The Author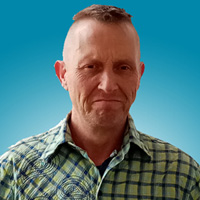 Contact Me
Hi, I am the Chief Editor of top10pokersites.net, this site is dedicated to all thing poker. I have been working around the poker industry for the last 15 years, with different brands. The main purpose of this site is to keep you uptodate with the industry and offer you the best deals around.