Best Poker Tournaments In The World, Tournaments Near You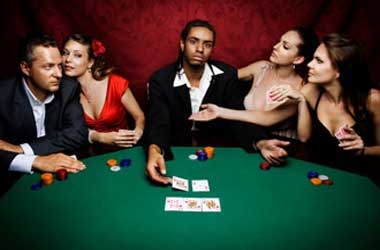 Poker is an immensely popular casino game, one that requires a high level of skill to be successful. From the USA to the UK, and Australia, poker aficionados around the globe take part in prestigious tournaments, competing for fame, supremacy, and mind-boggling prizes.
With the advent of the Internet, poker tournaments are now available online, which means that players don't have to travel long distances anymore, to get in on the high-stakes poker action. Although online poker may be a more convenient option for some people, it can't replace the buzz and the atmosphere of an elite land-based poker venue.
Online poker is fun, exciting, and potentially very lucrative — there is no question about it. However, if you want to experience a huge adrenaline rush that comes with making a deep run and building a big chip stack while playing in some of the most luxurious casino resorts in the world, then you should sign up for the biggest poker events.
My team of poker experts has gone above and beyond trying to track down the most prestigious poker tournaments in different regions of the world and present them to you in detail. Regardless of where you live, there's a high chance that you'll be able to find a poker tournament in your area.
For obvious reasons, we had to narrow down the list and focus on creme de la creme events. These are the poker tournaments that feature the biggest prize pools and are held in the highest esteem among the poker community.
Without further ado, let's get down to business.
Finding a nearby poker tournament might be a daunting task if you're living in a region where the poker industry is not regulated. On the other hand, residents of the UK, Canada, the USA, and Australia have an embarrassment of riches when it comes to top-tier poker tournaments.
Since the biggest poker tournaments take place in these countries, we will focus on them in our exclusive poker tournaments guide.
Poker Tournaments in the USA 
The USA is swarmed with elite poker rooms and casino complexes. These venues are home to some of the most prestigious poker tournaments, like the WSOP. Las Vegas is the gambling capital of the world, but many other places in the USA make great poker destinations.
Las Vegas, Nevada
Las Vegas needs no introduction as far as anything gambling-related is concerned.
The Sin City poker rooms offer a plethora of options for tournaments. The biggest challenge for players here is to find an open seat at a tournament that suits their preferences.
The best daily and weekly tournaments are held in the following casino resorts:
Buy-ins for these events hover around $125-$350, with guaranteed prizes of over $10,000. The tournament schedule features plenty of NL Hold'em and PLO, along with more exotic poker variants like H.O.R.S.E, Stud 8, Omaha 8 and Crazy Pineapple.
These are only some of the best options for daily and weekly tournaments in Vegas. Many special tournament events are being held in Sin City as well, including the WSOP Circuit, and the MSPT. 
Southern California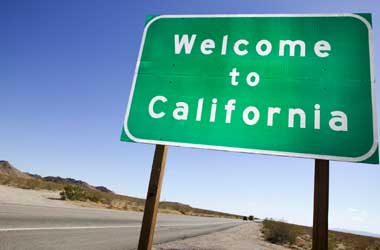 Poker has been legal in the Golden State since 1930, and nowadays California is the state with the most poker tables in the USA.
Southern California is home to the largest poker venues in the world, including the colossal 200+ table Commerce Casino, the 110+ table Gardens Casino, the luxurious Hollywood Park, and the 80-table Bicycle Club.
This means that you can look forward to round-the-clock poker action while in California, and take part in huge tournaments and high-stakes cash games. It wouldn't be an overstatement to call "Southern California the Poker Capital of the world".
Some of the most prestigious tournaments from this region are:
LA Poker Classic — January 15-March 4 at the Commerce Casino 
WSOP Circuit: Thunder Valley — January 9-20 at the Thunder Valley Casino Resort
WPT: Legends of Poker — Aug 31-Sep 04 at the Bicycle Casino, Bell Gardens
The Commerce Hold'em Series — Sep 4- Sep 20 at Commerce Hotel & Casino
All of these tournaments consist of dozens of different events, each boasting different prize money and buy-ins. For instance, the $1,100 buy-in No-Limit Hold'em tournament is the pinnacle event of the Commerce Hold'em series and features a mind-boggling prize money of over $1,000,000.
Needless to say, the competition for these tournaments is stiff. Each event has an entry field of over 100 participants. Some of the most commonly played poker variants are Pot-Limit Omaha, Triple Stud and NL Survivor.
Apart from these, Californians can enter numerous daily and weekly tournaments. The buy-ins are in the range of $50-1,000, which means that both recreational players and high rollers can appease their poker appetites. With nearly 90 poker rooms in total, there is no shortage of poker action in California. 
Pennsylvania and New Jersey
Once upon a time, Atlantic City in New Jersey was the only place on the East Coast where you could play legal poker. The competition was fierce, with over 10 poker rooms in this beach town regularly hosting poker competitions.
Nowadays, poker has legally expanded to West Virginia, Delaware, and Pennsylvania, leaving Atlantic City in the dust.
Nonetheless, Atlantic City is still considered a major poker destination.
There are nine poker rooms within a 90-minute drive of downtown Philly, including Borgata (85+ tables), Sugar House (28+ tables), Harrahs (31+ tables), and Parx (61+ tables).
In Harrah's, which is a luxurious casino resort located in the heart of Philly, you can take part in numerous daily tournaments with buy-ins of $55 and over. Most tournaments are played in the No-Limit Hold'em and Pot-limit Omaha formats. Limit games range from $2-4 to $20-40, while No-Limit games range from $1-2 to $10-25. Harrah's Philadelphia is also the only poker room in Pennsylvania that hosts WSOP events.
New Jersey residents also have a plethora of poker options at their disposal.
Walk into any of the dozen first-class casino resorts in Atlantic City, including Tropicana, Golden Nugget, Harrah's AC and Bally's AC, and you'll find dozens of daily and weekly tournaments.
No-Limit Hold'em is the most dominant poker variant here, and the buy-ins for these events start from $42 (Tropicana AC) and go all the way up to $300 (Borgata). 
Connecticut
The towns of Uncasville and Ledyard are home to two massive resort casinos and poker rooms — Mohegan Sun and Foxwoods.
Foxwood is the second-largest poker room in the world and a sight to behold for all poker aficionados.
Together with Mohegan Sun, these two venues feature over 150 cash game tables, and some of the most prestigious poker tournaments outside Vegas.
Foxwood hosts several premier poker events, including the WSOP circuit competitions, WPT tournaments and Foxwood World Poker Finals. This massive poker room offers virtually every type of poker variant imaginable: Limit Hold'em, No-Limit Hold'em, Razz, Stud, Omaha, Horse and other mixed games.
Apart from the aforementioned WPT and WSOP tournaments, Foxwood hosts dozens of daily and weekly tournaments. There are between two and five tournaments daily, not including the special WPT and WSOP tournaments series. This means that avid tournament poker players can find numerous opportunities in the Constitution State.
Foxwood poker tournaments are deep-stacked, well-run, and non-rushed. The buy-ins range from $60 to $160 with starting stacks of $10k and $20k, and 15-20 minute blinds. Some of the tournaments feature bounties and have guarantees of $15k and more. 
Poker Tournaments in Australia 
Aussies are among the most keen gamblers in the world. Gambling has been a strong part of the Australian culture ever since popular casino games were brought to the continent by European sailors. One of the most widespread forms of gambling in Australia is poker.
With online poker being deemed illegal by the Government, Australian poker players are often left no other choice but to go to land-based poker rooms to quench their poker thirst. Fortunately, there are plenty of these all across the country, and below, we're going to present the most notable options.
Sydney
Poker fans living in the Sydney area have an abundance of opportunities when it comes to cash games and tournaments. Out of all fantastic poker establishments, one that stands out is the Poker Palace.
This high-end poker venue is located just outside the Star Sydney Casino, and it was the first poker room to offer poker formats like Omaha, Mix Max and Hop, as well as high-stakes buy-in games.
The Poker Palace hosts several top-tier tournaments, including the Marconi Cup Carnival, which showcases 15 days of non-stop poker action. The $150 GTD main event steals the spotlight, but there are also 9 other specialty events, boasting massive prize pools.
The Poker Palace is also home to the Championship, one of the biggest poker tournaments in Australia. Other than these, there are a bunch of weekly tournaments being hosted at the site, with buy-ins in the range of $200+.
The most commonly played poker variations in Sydney poker tournaments are Hold'em and Omaha, but you should also be able to find several tables hosting HOP, HOPS, Six Max, Mix Max, and Go tournaments. 
Melbourne
Poker is huge in Melbourne, and the Garden State is home to the largest casino complex in the Southern Hemisphere — Crown Melbourne. This lavish casino resort was opened in 1994 and has been catering for the needs of passionate poker players since. Its majestic casino floor offers a variety of poker options, including Hold'em and Three Card Poker.
Crown Casino plays host to Aussie Millions, the most lucrative poker championship in the Southern Hemisphere. What's more, the WSOP Asia-Pacific Circuit makes stops at Crown Casino every year since 2013.
Here are some of the wealthiest poker tournaments that take place at Crown Casino:
Melbourne Poker Championship
Aussie Millions Poker Championship
Victorian Poker Championship
Crown Poker Championship
Hobart
If you're ever passing through Hobart, the capital of Tasmania, make sure to pay a visit to some of the numerous world-class casinos and poker rooms located here. Wrest Point Hotel Casino in particular, since it is considered to be every poker lover's dream, and for a good reason.
This massive casino hotel is located near the Salamanca Market and has a splendid poker room. Several major poker tournaments occur in Wrest Point, including the Tasmanian 3 Diamond event, which is organized by the APL and 888 Poker League.
The venue's signature event is the Wrest Point Poker Championship, with Grand Finals being the pinnacle of the event, and carrying a massive prize pool of over $250,000.
Some poker fans may be disappointed by the fact that the only poker variant on offer is Texas Hold'em Poker, but I can assure you that Wrest Point compensates for this with an extensive range of casino games. 
Brisbane
Brisbane has several high-quality poker rooms, but the finest one, in our estimation, is the Treasure Casino, located near the Victoria Bridge.
This five-star casino resort organizes numerous weekly cash games and tournaments, with buy-ins of $80 and above.
Some of the poker variants available are Hold'em, Hold'em Bonus, Three-Card Poker and Caribbean Stud.
You can also sign up for Pot-Limit Omaha games, but these are not hosted frequently. 
Poker Tournaments UK 
The UK is the biggest gambling nation in the world, so it doesn't come as a surprise that this small island boasts so many first-class poker tournaments. If you're seeking high-stakes poker action in Britain, you should consider attending the following poker events.
London
London, from West to East, offers something for poker players of all tastes and preferences. As you would expect from a major European city, the casinos are posh and modern, attracting poker players from all over the world as well as hosting events like GUKPT, WSOPE and the recent addition of the Cash Games Festival.
Some of the most prominent and luxurious poker rooms in London include Genting Casino, Cromwell Mint, Hippodrome Leicester Square, Empire Casino, and Grosvenor Victoria Casino, also known as 'The Vic'.
The Vic is home to huge poker events, including the EPT, WHUP and the GUKPT.
The GUKPT (Grosvenor UK Poker Tour) is one of the oldest-running poker tournaments in the UK, and probably the most successful one too. The typical buy-in is around ₤1,100, but there are also several events with ₤550 entries. The GUKPT takes place at various locations across the UK, and the Grand Final is played at the Vic and has a buy-in of ₤2,500 with a ₤250,000 guarantee. London
Liverpool
Liverpool is one of the best poker destinations in the UK. The two biggest poker rooms in the city are located at the Genting Casino and Grosvenor Casino Leo. Both of these glamorous establishments host daily and weekly tournaments, with a ₤5,000+ guarantee.
The Genting Casino is also home to several major poker tournaments, with the most significant being the Genting Poker Series. The four main events of this competition take place in Edinburgh, Luton, Birmingham, and Liverpool, with each having a ₤100,000 guarantee. 
Scotland
If you're wandering across the UK, looking for some exquisite poker action, you might want to make a stop in Scotland. Some of the very best poker tournaments in the world kick off in Scotland, including:
Genting Poker Series (₤200+₤20 freezeout; ₤35,000 guaranteed or ₤400+₤40 with ₤100,000 guaranteed)
Grosvenor 25/25 series (₤200+₤20 freezeout; ₤25,000 guaranteed)
Unibet Poker Tour (₤200+₤20 with ₤40, guaranteed at Alea Glasgow)
GUKPT (₤500+₤50 freezeout; ₤100,000 guaranteed)
Notable poker rooms in Scotland include:
Both Texas Hold'em and Omaha are spread in these venues with various limits, blinds, and no limits. Some variations like Pot-Limit 6-card Omaha can be found as well as a plethora of daily and weekly cash games and tournaments.
Final Thoughts 
The cities and poker rooms I listed above are the most elite poker destinations in the world. Of course, not all of us have the resources or skills to take part in these elite events. But poker is a global phenomenon, and as such, is present in almost every country in the world. Regardless of your whereabouts, you're likely to find a solid poker tournament in the neighborhood.
If you don't live in these regions, and can't afford a trip to these deluxe establishments, you can always sign up for an online poker tournament. Most, if not all of my sponsored poker sites frequently host poker tournaments — feel free to join them!
If there is anything else I can help you with, don't hesitate to contact me. I'll do my best to try and resolve your query within the shortest time frame possible.