Chopping in Tournaments — Should It Be Allowed?
Deal-making (chopping) has become increasingly popular and essential in poker tournaments over the years.
Players who secure a spot at the final table are often asked whether they want to chop. Thus, they must master the art of
negotiating the best possible deal
since it can immensely impact their profit.
Our article will discuss what chopping is, the different chopping deals you can make, and whether it should be allowed in poker tournaments. Knowing when to make a deal will help you get the most bang for your buck.
Read on.
What Is Chopping?
Chopping occurs when players at the final table of a tournament agree to redistribute the prize money equally
among the current contestants rather than continue playing. Players ask about a deal in the chat box or select the "Discuss a Deal" option during an online game.
All players must tick that box to be able to discuss the deals. In this case, the tournament will be paused until they reach a decision. In live tournaments, potential deals will be discussed verbally; if all players agree, play will be paused. Once each player has agreed to the same deal, the competition will resume.
It's worth noting that you are not obliged to take any deal. You can agree to debate over it, but that doesn't mean you accept it. You are free to step away from the discussion, which means the tournament continues.
Types of Chopping Deals
Sometimes, it is hard for players to reach a mutually accepted proposal, especially if there are
no clear guidelines
. After all, there are conflicting interests as they all want to profit from a limited prize pool. However, a few standard deals are widely used in the industry.
The three most common ones are: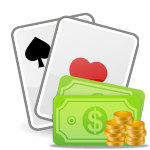 Equal chop
This is the
most straightforward deal
to understand and calculate. Taking it, each remaining player gets an
equal portion
of the prize money, regardless of the scheduled payouts. For instance, if there are three players and the total prize pool is $1,800, each will get $600.
Chip Chop
In this type of poker tournament deal, the
number of chips
in your stack
determines your share
of the remaining prize pool. In the above scenario, where the total prize pool is $1,800, if one player has 50% of the chips, his share will be $900. The one with 30% will get $530, and the one with 20% will get $260.
ICM
Although this is the
most complicated
poker tournament deal, it is the best way to calculate a fair chop.
Independent Chip Model (ICM)
will tell you the
exact monetary value
of your and other players' chip stack. To be calculated, you need to factor in the payout structure, total prize pool amount, the number of players in play, and each player's stack.
The issue with the first two tournament deals is that they are not 100% fair. The math behind the split is relatively easy to compute, but this method doesn't account for the existing payout structure or the fact that the chip value changes during the play. This primarily refers to the chip chop method, where the first place could take an amount more valuable than the highest prize they could have won if the competition were to continue. Also, it would be disadvantageous for the player with the least number of chips to accept this deal since they would get a prize lower than they would have received originally.
On the other hand, this cannot happen when the ICM method is applied. Although it is a little hard to calculate, nobody will go home with less than the minimum and more than the maximum. Poker pros study this technique diligently and know the value of their stack at each moment. This is why they tend to take advantage of more inexperienced players who don't understand deal-making.
Should You Make a Deal?
You might wonder how to react once the chop deal is on the table. First and foremost, you must
decide whether making a deal is good for you
. Avoid being pressured into a chop, and
consider asking for your ICM
numbers. Don't be complacent about making a deal on proposed numbers by other players.
You should take the deal only if you are getting above ICM since this considers your skill edge. You should always agree to a chop when you stand to gain more than first-place money. Also, you might want to consider making a deal if you don't believe you have an edge or are playing for a life-changing amount of money.
In general, most poker pros don't like to make deals since they are usually the best players at the table and confident that they can win. But if they know other players are anxious to chop, they are aware they can leverage the situation in their favor and negotiate a good deal.
Should Chopping Be Allowed in Poker Tournaments?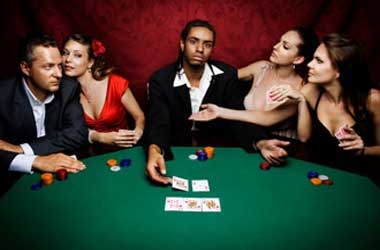 There are contrasting opinions regarding this matter. Some think tournaments should allow chopping since they inevitably happen behind the scenes.
Furthermore, many players think that since they are investing all the money in the prize pool, they should control its distribution. They also see chopping as part of the game and an ideal time to be ruthless and go after what they can possibly get.
It is no secret that chopping is the norm in small, local tournaments, and some floormen even openly encourage it. However, many major tournaments, such as WSOP, strictly forbid making deals. Since events like these are televised, the competition organizers are afraid chopping would damage their reputation if the public knew players had made deals.
Not all players are amenable to chops. Poker pro Andrew Moreno opposes chopping, especially if players are deep in the tournament. He argues that your decision to chop can make short-term financial sense but cost you in the long run since the final-table experience is precious.
Another American poker pro, Mason Malmuth, believes chopping is antithetical to poker nature and damages the game. He thinks chopping takes the killer instinct out of the game, kills the player's strategy, creates confusion and hard feelings, and creates an illusion of partnership among players.
Six WSOP bracelet winner, Daniel Negreanu, feels the same way. He decided to accept the no-chop policy long ago because he believed that by not making a deal, he would never get the worst of it and trick anyone into a bad deal.
Best Poker Rooms To Play Online Tournaments
My list of the best US poker sites which I consider to be the best rooms to play in 2023:
100% Legal & Licensed Verified Bonus Mobile Friendly Advertiser Disclosure. Must be +18 to participate.
Rank
Poker Rooms
Bonus
Review...
1.

Bonus

100% up to $1000

(T&C apply. 18+)

Features

100% First deposit bonus
Promo Code: NEWBOL
Banking through cryptocurrencies
Top 3 in US player traffic

Payout Speed

1-3 days

Licensed by

2.

Bonus

100% upto $3000

(T&C apply. 18+)

Features

Increased Poker Crypto Bonus $1500
Exclusively for US players
Many Payment Options
Rich Player Traffic

Payout Speed

1-3 days

Licensed by

3.

Bonus

200% upto $1000 Welcome Bonus

(T&C apply. 18+)

Features

Recreational Player Traffic
Get a 200% Match on Your Initial Deposit
Wide Tournament Selection
High-Quality Games

Payout Speed

1 - 5 days

Licensed by

4.

Bonus

200% upto $1000 Welcome Bonus

(T&C apply. 18+)

Features

200% up to $1000 poker bonus
Bonus code: 1000JUICY
High-quality software
Competitive poker tournaments

Payout Speed

1 - 6 days

Licensed by

5.

Bonus

100% upto $1000

(T&C apply. 18+)

Features

VIP Loyalty Program
Weekly Progressive Jackpot
Reliable Customer Support
US-Friendly

Payout Speed

1-3 days

Licensed by

6.

Bonus

100% up to $500

(T&C apply. 18+)

Features

Guaranteed Tournaments
Quick, secure payouts

Payout Speed

1-3 days

Licensed by

7.

Bonus

100% upto $1000 Welcome Bonus

(T&C apply. 18+)

Features

Rich Player Traffic
Special Promotions
Get Free $1,000
US-Friendly

Payout Speed

2 - 5 days

Licensed by

8.

Bonus

100% upto $1000

(T&C apply. 18+)

Features

Up to $1000 Sign Up Bonus
Promo Code: NEWSB
Highly Responsive Customer Support
Easy-To-Orient
Soft Competition

Payout Speed

1-3 days

Licensed by
Conclusion
Hopefully, you have gained some new insight into chopping after reading this article. It can be tough to decide whether to chop or not. A great deal of emotion is present, the payouts are substantial, blinds get more ferocious by every minute, and suddenly, the rest of the table wants to call it a chop.
Once this happens, you must ignore all the noise and make the best decision that will benefit you both today and in the future.

FAQs
What is a chop in poker?
When players still in play make a deal (or chop), they agree to redistribute the remaining prize money among themselves. A deal is only effective when all players agree to it.
What is ICM?
It is the most complicated and fairest way to calculate a chop in a poker tournament. In the ICM chop, all possible scenarios are considered, and money is re-distributed accordingly.
How do you calculate ICM?
When calculating an ICM deal in poker, several factors are considered, such as the total prize pool, the competition payout structure, the number of players in play, and each player's stack.