Bryn Kenney To Launch A New Online Poker Site "4Poker"
Summary
Bryn Kenney is embarking on a new journey as an investor and ambassador for 4Poker
He will work with several industry veterans in running the new site
Kenney has recently been accused of cheating online which he denies
Bryn Kenney appears to be unfazed by the cheating allegations thrown against him over the past few months, as he is set to launch a new online poker site.
The new platform will be named "4Poker" but the exact launch date remains unknown.
Kenney Working with Former PokerStars Executives
4Poker will attempt to break into the market and challenge the existing leaders, such as PokerStars, GGPoker, and 888poker, but unlike the other new sites that came before it, 4Poker is backed by people with strong experience and proven track record in running an online poker company.
Kenney has been involved in a massive cheating scandal lately, but 4Poker's chief operating officer Heath Cram, former senior director of operations with PokerStars' parent company The Stars Group, is confident Kenney will do well as an ambassador for the site, citing the poker pro's good relationships with prominent figures in the high stakes poker circuit, including Jason Koon.
Among the other industry veterans who will have key roles at 4Poker are PokerStars blog founder Brad Willis and former PokerStars executive Eric Hollreiser.
Cram Defends Kenney Amid Cheating Allegations
Cram is aware of the cheating accusations being hurled against Kenney and while he admitted to being "shocked" when he first learned of the controversy, he wants to give Kenney the benefit of the doubt, considering that the allegations are coming from someone, who, according to Cram, has questionable credibility.
The cheating scandal involving Kenney erupted after online poker player Martin Zamani claimed on Doug Polk's podcast back in April that he was one of the "horses" hired by Kenney to carry out various forms of cheating online, including collusion, ghosting, and real-time assistance (RTA).
Kenney denied the accusations, but Zamani later shared a text conversation between Kenney and another player, who was later exposed to be George Wolff. The text messages indicate there could be some truth to Zamani's claims as some parts of the conversation show Kenney encouraging cheating among his horses.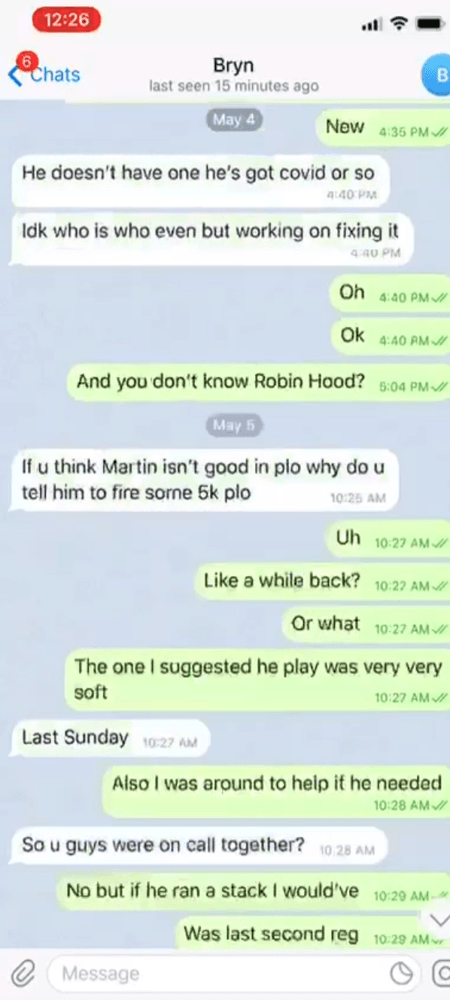 Wolff also confirmed that the Telegram text screenshots provided by Zamani were authentic which Kenney couldn't deny.
Despite all of that, Cram maintains that he always makes his own judgment of people, and meeting Kenney, his family, and loved ones, while 4Poker was still in the works, gave him an idea of how passionate Kenney is about poker and the players and Cram doesn't think the former all-time money list leader can afford to do something that would harm the game.