888Poker's Blast Games Offer $1m Prize Pool For $1 Buy-In
888poker is hosting special "Blast Poker" games with low buy-ins and big prizes for a limited time only.
The short-handed poker games begin after four players register for Blast Poker. The buy-ins are fixed at $1 and come with a $1 million grand prize. Those who want a crack at bigger stakes can opt for the $5 buy-ins which have a $2 million prize pool.
888poker features tens of thousands of casual players and some of the world's top online poker players. This helps to offer visitors an outstanding community website. It is likely this minimal buy-in promotion will not last long so it is wise to take a crack at spending $1 to win $1 million.
Blast Poker is a hyper-turbo game that begins with a prize pool multiplier that typically ranges from 2x to 10,000x the buy-in. The random multiplier dictates other factors besides the prize pool's value. They also include how many number of players get to share the prize pool as well as the length of each game.
In most situations the prize pool multiplier drawn is 2x or 5x the buy-in's value. In that case the game lasts for just six minutes, which includes two minutes for the three levels. Then all players are all-in for each hand until one player is victorious.
In the case higher multipliers for prize pools are drawn Blast Poker games can last for a maximum 12 minutes and six levels.
The online poker game's concept is a good one based on certain factors including a larger prize pool for a limited time. Players now have a chance to split a $1 million prize pool with a very affordable $1 buy-in. Players can furthermore win $100,000 with a multiplier at least 1,000x the buy-in after getting knocked up during the game's first hand.
Take A Crack At $5 Million
If you want to play for bigger stakes you should play the $5 buy-in games. This gives you the chance to win more than $600,000 with a $5 buy-in and selection of the highest prize pool multiplier.
The promotion boosts the highest prize pool multiplier from 10,000x to 200,000x for $5 buy-in games. This gives the top-placing player the chance to win $1.2 million for the highest multiplier.
In a statement, 888poker ambassador Chris Moorman said
This is a fun, low-cost opportunity to try your luck that anyone can enjoy regardless of skill level. Not many people get a chance to win that kind of money in poker, much less for $1 or $5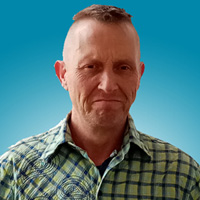 Contact Me
Hi, I am the Chief Editor of top10pokersites.net, this site is dedicated to all thing poker. I have been working around the poker industry for the last 15 years, with different brands. The main purpose of this site is to keep you uptodate with the industry and offer you the best deals around.