Sky Poker Mobile App Review
Sky is a well-established name in the entertainment business, as it first became publicized near the end of the XX century. In a short matter of time, it managed to turn into a major broadcasting company with a huge market segment in the TV business. After a while, the company got into satellite services, only to turn into the online gaming content provider it is today.
As you can conclude, Sky has always aimed at the next big thing that is popular among the audience. So, once they entered the area of online gambling, they soon started making improvements and adding new segments in order to keep the company in the same line of thought. This gradually resulted in a number of gambling clients, including Sky Vegas, Sky Bet, Sky Casino, Bingo and so on. Due to their initial TV-related business, Sky TV also became part of the offer, and ended up creating some of the most unique poker room floor in the online gaming sphere.
Ultimately, Sky Poker recognized the potential for progress and released mobile apps for the players that use Android and iOS mobile devices. This was initially provoked by the ever-growing popularity of these smartphones and tablets, which is understandable considering their multi functionality. Still, accessing Sky Poker's mobile lobby is one that definitely stands out for its offering.
Sky Poker Mobile App Design
There is nothing rough about the Sky Poker mobile app, both regarding its appearance and operations. With a sleek and highly efficient design, players are predominantly satisfied with this app's features.
Graphic design, colour combinations and overall lobby appearance are all visually appealing, and the app's general layout is quite user-friendly. The whole menu grid is designed to be as interactive as possible – it provides access to the game variants, the table filters, the Cashier and the customer support contact options. Moreover, there is a specific segment called Sky Poker Strategy, available both via the apps and the desktop version which provides players with basic guidelines. Novice players are bound to benefit from this the most, as it presents a detailed account of all the games' rules and basic strategic moves, although experienced players could also make use of the tips to refine their skills further.
The app's operative power, on the other hand, may show slight distinctions across platforms. The Sky Poker mobile app for iOS devices is generally more durable than the one for Android, although the operator has written it off as a few glitches that will soon get removed. Hence, the app is just as good as it looks, or maybe even better once everything is smoothed over.
Sky Poker Mobile App Bonus Offers and Promos
The bonuses and promotions at the Sky Poker mobile app contain all the offers available on the desktop version. Starting from the industry-standard No Deposit and First Deposit Welcome bonuses, all the way to specific promotions and player benefits related to poker events, you can find all kind of player incentives straight from your app's menu.
When claiming these bonuses, remember to follow the specific procedure, use relevant bonus codes in the proper timeframe in order to get the most of each one. Thus, the No Deposit bonus offer mentioned above is normally claimed right after registering for a player account, as it does not require you to deposit anything. Considering the fact that Sky Poker players are only able to do this via the instant-play browser version of the platform, remember to claim it while you're there before rushing off with your phone app.
Other than such player incentives that mainly target new players, there are those which show Sky Poker's appreciation for player loyalty – the VIP Rewards program. Players are eligible to accumulate rewards points from each game play they perform on the platform, with the option to convert them into game credit.
Sky Poker Mobile App Games and Tournaments
Now that you know all the different ways you can boost your bankroll with the help of the operator, it's equally important that you know where you will be able to spend it. In terms of game variety, there are the usual Texas Hold'em, Omaha and Omaha Hi/Lo poker versions available. In mobile poker rooms, it is rare to see a wider game selection, mainly because these are the most demanded.
As for the game formats, you are able to choose from cash games, Sit'n Gos or tournaments, just without the ability to multi-table. Nonetheless, changes have been announced in this aspect as well, but even until then, the selection is quite satisfactory and diverse in terms of stake size, table size, customization options and generally player traffic.
Sky Poker Mobile App Banking Methods
As mentioned, the Cashier service in the app's menu allows Sky Poker mobile players to perform deposits and request withdrawals straight from the app. There are not too many banking methods, but the ones that are offered by the operator have been known as reputable financial service providers.
Credit and debit cards from Visa and MasterCard, as well as Maestro, are available banking methods, along with the online payment processing service PayPal. These may be slightly more limiting, but the fact that the poker room is currently available only in select states allows players to get by just fine.
Sky Poker Mobile App Security and Provable Fairness
The Sky Poker mobile app, just like the instant-play browser version, are both protected and secured by high-end SSL certificates. The platform is constantly updating it to the latest version to provide a reliable sense of security, and to keep up with latest trends.
Aside from full protection from third-party interference, Sky Poker players are reassured in their safety by the reputable authoritative bodies which issued the operator's licenses. Namely, Sky has been licensed both by the Alderney Gambling Control Commission for general use, and by the UK Gambling Commission in order to protect the rights of UK-based players.
Furthermore, Sky Poker players on desktop platforms, iPhones, iPads or Android mobile devices are equally able to play on top reliable game software. All Sky Poker games are certified by GamCare, a reputable independent company which tests online gaming content providers for their provable fairness and randomness.
Sky Poker Mobile App Customer Support
While customer support has been noted as a more disappointing segment among mobile poker clients, Sky Poker's app does not offer anything below-average. In fact, players at Sky Poker's multiple platform options are able to seek support or pose inquiries through a variety of contact options – live chat, phone line or an email form.
FAQs
Is there a Touch ID capability on the Sky Poker mobile app?
The iPhone optimized Sky Poker app does offer the Touch ID log in identification capability, but only on those devices which already have it as a possible function (iPhone 5S or above). Android users are still deprived of this log in option, although the foretold changes are said to consider this function as well.
Why do you need to locate me every time I access the platform?
– Due to the limited territory where Sky Poker is able to operate legally, this operator is bound to prove each player's legitimate access on the platform. This is done to geo-location software that proves the player is in one of the four, previously listed countries.
How much is the minimum withdrawal amount and does it differ across payment methods?
– The minimum withdrawal amount is £10, and it is the same regardless of the payment method you choose to process it.
Will I be able to play Sky Poker on my mobile device app or through a browser while abroad?
– Even if you are a permanent resident of the four permitted countries listed above, you will not be allowed to access and use the real money poker services provided by Sky Poker on any of the potential platforms.
About the Author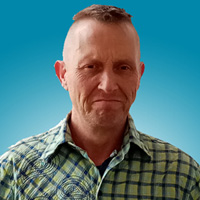 Contact Me
Hi, I am the Chief Editor of top10pokersites.net, this site is dedicated to all thing poker. I have been working around the poker industry for the last 15 years, with different brands. The main purpose of this site is to keep you uptodate with the industry and offer you the best deals around.