PokerStars Mobile App Review
PokerStars is a first-class world famous online poker gaming content provider that has managed to pertain in this industry for nearly two decades. With an initial launch back in the distant 2001, PokerStars has been able to live through the golden years and the most horrible years of the online gaming business.
After issues with the US law back in 2005, the company severed all relations with the country, and while they still continued to pay off certain debts of partner websites (Full Tilt), no further contact has been established.
While there have been a few such obstacles, PokerStars have always strived to overcome them in order to provide the best service to their players. Thus, keeping up with the most recent innovations has led PokerStars to consider the release of a mobile poker client, and thus promote their presence in players' lives beyond the computer screen.
Nowadays, PokerStars has two fully functional mobile apps, each optimized to fit the needs and specifications of iPhone and iPad users, on the one hand, and Android users on the other.
PokerStars Mobile App Design
The mobile poker application released by this operator giant is a strong and durable product in itself. It
runs on iOS 7 or higher and on Android 4.1 or newer version
, which still gives you enough options to choose from.
As for the interface, PokerStars' mobile app is a completely immersive experience. It is designed and decorated to look alike the desktop version and allow a seamless switch between devices. The only thing that may bother some players is the rather small function buttons like Fold and Check, which could lead to potential errors. Still, the bar is easily adjustable and can be just as functional.
Speaking of functionalities, the app menu has everything you need, listed and organised in categories in order to allow players to adjust their game play. Thus, you could choose the game, the type of game play, the table size and the stakes in order for the system to come up with the perfect table that fits all your requirements.
Ultimately, PokerStars has gone to such lengths as to offer a range of customization features. Starting from the table design, the card decks, and the lobby in general, this operator has definitely gone on to discover a set of unique ways to make players feel more comfortable. This led to the release of three other apps – PokerStars TV, PokerStars Live and PokerStars Clock, keeping players up-to-date at all times.
PokerStars Mobile App Bonus Offers & Promos
PokerStars has spread out their mobile poker bonus offering in order to cover all kinds of player profiles. Starting with the industry-standard First Deposit Welcome Bonus, which is available on virtually every platform, mobile players were enticed with a variety of promotions.
Promos at PokerStars mainly refer to events, which may be unusual for other mobile poker clients. Namely, most of them tend to include a rather limited range of games (mostly cash games) on their apps, but since PokerStars has gone beyond that, their players are able to enjoy benefits for all the different poker events. What is more, both real money and play money benefits are included in the promotions section, in order to keep everyone involved and satisfied.
PokerStars Mobile App Games & Tournaments
Some claim that PokerStars' focus lies heavily on Texas Hold'em, but the Omaha variants have been noted to boost just as great player traffic during peak times. Namely, PokerStars Poker mobile players have at their disposal the whole collection of games that they are used to from the desktop platform. Aside from those mentioned, these include Omaha Hi-Lo, 5-Card Draw/Omaha/Omaha Hi-Lo, 7-Card Stud and Stud Hi-Lo, Single Draw/Triple Draw Lowball 2-7, Razz, H.O.R.S.E., 8-Game Mix, Badugi and a few more, with the potential to expand even further.
As for tournaments and other variants of poker events, PokerStars players are provided with cash games, Sit'n Gos and multitabling tournaments. These can be both real-money and play-money staked. Real life poker events are also included in the selection, and tickets/buy-ins for such occasions are normally offered as player benefit. Among the most famous events is the World Championship of Online Poker (WCOP).
The final form of poker that deserves a mention is Zoom Poker – a unique type of 'Fast Forward' poker that allows players to jump between tables and fold even before it is their turn to make a move. All they need to do is enter as many details about the specific tables they're interested in, and let the system do the work of finding you a match.
PokerStars Mobile App Banking Methods
As mentioned earlier, PokerStars mobile players are able to perform financial transactions straight from their phone or tablet through the right section in the menu. They are performed with the use of all kinds of payment services, starting from traditional credit and debit card companies to all kinds of modern electronic wallet services.
Players from each country are obliged to access the Cashier and enter their location in order for the system to filter those deposit and withdrawal options available to players from said region. There are some distinctions based on the country's internal and external policies, as well as the fact that you are performing payment via a mobile device rather than desktop platform. Still, despite all such shortcomings, there is enough variety to keep players coming back in multitudes.
PokerStars Mobile App Security & Provable Fairness
The operator is licensed and regulated by the relevant authoritative body in the Government of The Isle of Men. Considering that this is one of the top reputable establishments in its field of operations is proof enough of the platform's reliability.
Nonetheless, they have gone on in their attempt to keep players safe and satisfied, and managed to get a Certificate from GamCare, proving their games' fairness and randomness. On the whole, these two seem as reasons enough to trust PokerStars, but the operator's determination to steer clear of any issues prompted it to employ encryption certificates. With all this in place, players are safer online on their mobile poker apps rather than offline, keeping their mobile device in their pockets.
PokerStars Mobile App Customer Support
One aspect that PokerStars should dedicate more attention to is the customer support. While game variety and security show abundance of options, and bonuses and promos are just the right balance between generous and accessible, players are left with one single contact option. The operator offers an email contact form which allows players to specify the problem in detail.
Contact representatives servicing these inquiries have great reputation in their industry as responsive, highly helpful and efficient, but this doesn't seem to be enough for the modern poker player. It is expected that a phone contact line and live chat option will soon be integrated into the client.
FAQs
Can I access PokerStars School and the rules to playing poker via mobile?
Yes, mobile device users can access the PokerStars app and thus the guidelines provided by the operator on rules and top tips for poker game play. As for PokerStars School, videos and comments on various social platforms provide just enough material to keep you busy on a daily basis.
Does PokerStars offer a VIP program?
Yes, PokerStars players are able to qualify for a VIP status through the time spent on the platform. With five tiers – Bronze, Chrome, Silver, Gold and Platinum Star – there are quite a few benefits for players of each respective level.
Do I qualify for the VIP program while playing on the PokerStars Poker mobile app?
Yes, no matter the platform, you are qualified to enter the Loyalty program. All you do is accumulate points and change ranks according to the traffic you have caused – for all that, you are afterwards rewarded.
Which are the specific stake limits I can choose from?
Players can customize their game play by choosing from the following stake limit options – Micro, Low, Medium or High stake game.
Should I expect any connectivity issues during my time with the app?
The app supports various kinds of internet connections, 3G, 4G or Wi-Fi. While you may need to have a good data plan and a stable connection, the first two options are just as good as the third one, which is usually presented as the preferable choice. Considering your connection is safe and stable, the app isn't likely to cause issues on its own.
About the Author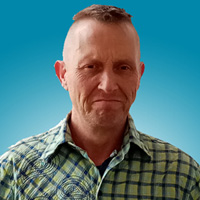 Contact Me
Hi, I am the Chief Editor of top10pokersites.net, this site is dedicated to all thing poker. I have been working around the poker industry for the last 15 years, with different brands. The main purpose of this site is to keep you uptodate with the industry and offer you the best deals around.