Paddy Power Poker Mobile App Review
Paddy Power first made its break into gambling back in the late years of the XXth century, as a local bookmaker who slowly spread across the territory, ultimately making their name and colors known all over Ireland.
Nowadays, Paddy Power is a prosperous gambling establishment with a strong market segment taken up in the online gaming industry. It is listed among the top popular online sportsbook on the British Isles, and further provides services from the casino, poker and bingo industry.
Paddy Power Poker is currently part of the iPoker network, thus boasting a massive online presence and constant player traffic that doesn't keep anyone waiting for too long. In order to keep up with the latest inventions in the industry, Paddy Power has released a mobile poker app, for players who want easy access to the platform while on the go. Hence, what started off as a small sport-interested bookie is nowadays considered a major operator in the iGaming business sphere.
Paddy Power Poker Mobile App Design
When it comes to interior and exterior mobile app design, it is crucial that we note Paddy Power's reliable and reputable background. Any of its products is bound to enjoy the same publicity, and when it comes to their interior aspect, it is quite deserved.
Mobile apps were long considered rather unsafe, but with Paddy Power, there is full guarantee in the security and regulated functionality of the software. What is more, the recognizable green and white color pattern and Irish symbols of luck further dominate the app's appearance.
The Paddy Power Poker mobile app has an overall user-friendly design, with clear-cut menu and fully visible tables, game selection and all kinds of buttons.
Paddy Power Poker Mobile App Bonus Offers & Promos
Players at Paddy Power largely benefit from the generous nature of their operator. No matter whether you're betting on your favourite sport or hitting the slots at the casino, there are generous terms and conditions directed your way. Specifically regarding the poker room, and its corresponding mobile app, there is just enough offers and promos to keep everyone on their toes.
Normally, the Paddy Power Poker mobile app is interested in new players, which is why they are eligible to receive a specific Welcome Pack. It's a package of player benefits, match bonus or some other player benefit, depending on the particular offer, which is directed at retaining and attracting novice players.
Regulars are also awarded for their loyalty, as there are many time-limited offers they are eligible to qualify for. These are normally related to some tournament, occasion, holiday or anything else that could make players happier while spending time on their poker app.
Ultimately, Paddy Power Poker mobile players can enjoy the benefits of the VIP Program, specifically designed for those who have illustrated the most trust in their app. It consists of specific player points which can be won over the course of regular play at the poker tables on the app. These points will later bring you all kinds of advantages – rakeback, cashouts and tickets to exclusive events.
Paddy Power Poker Mobile App Games & Tournaments
Just like most other reputable poker rooms, Paddy Power Poker mobile app is yet to beat the issue of game variety. The software compatibility issue, paired with additional ones, has limited the presence of poker game variants to a few standard types, and tournaments are not present at all.
While there is no specific form of group competition, Paddy Power Poker mobile app does offer Fast-fold poker, where each time you fold, you are directly transferred to a different table and dealt a new hand.
Paddy Power Poker Mobile App Banking Methods
The Paddy Power Poker platform as a whole has a myriad of banking methods that players can choose to use based on how well they fit their needs. Namely, aside from the industry standard debit and credit card options from Visa and MasterCard, as well as the bank transfer method, there are many e-wallets and similar digital services allowing players to fund their poker player account or cash out on their winnings.
When it comes to the mobile platforms specifically, there are only two methods which function both as deposit and withdrawal services. Players using Android or iOS-operated devices can place requests for these transactions solely through the debit and credit card option, or the e-wallet service known as PayPal. Other such services available to desktop users, such as Neteller, Skrill or even PaySafeCard, haven't accepted mobile poker players as their customers.
One specific aspect of the banking methods section at the Paddy Power platform, thus including the poker and mobile poker app selection, is the use of a Paddy Power Cash Card. This is a specific card alike any other debit or credit one, which is issued by PP with the intent of being able to make cash operations with money coming directly from your player account. This means that, should you have a $1,000 on your PP Poker mobile player account, you should be able to withdraw them directly into cash from an ATM.
Paddy Power Poker Mobile App Security & Provable Fairness
The Paddy Power online gaming content provider is one of the top secure and provably fair establishments in the industry. They have encrypted all their data into the highest industry-standard certificate, with SSL protection. Furthermore, they employ regular third party companies testing their software, games and overall return-to-player percentages in order to ensure all their outcomes are provably fair.
For Paddy Power Poker mobile players, one thing that has ultimately convinced them of the site's reliability is their license. Namely, this site holds a license from some of the most reputable authoritative bodies in the industry – players from Great Britain are protected and regulated by the UK Gaming Commission, while the regulatory body at Alderney is in charge of all the rest.
Hence, what Paddy Power Poker may lack in terms of game variety, it makes up for in their reliability and quality.
Paddy Power Poker Mobile App Customer Support
Customer support as an aspect of the general poker servicing experience is considered extremely important at Paddy Power. The platform has always worked towards achieving prime player satisfaction and, in this line of thought, it has constantly invested in improving the service availability.
In line with modern tendencies, the Paddy Power Poker mobile app has included a live chat support option for instant response, as well as a contact phone line. Both of them are equipped with highly knowledgeable, responsive and serving representatives. On the other hand, should you be interested in any general matter that you consider of lesser importance, chances are the detailed FAQ database at the site's support section should be able to help you correspondingly.
FAQs
Can I use the PP Cash Card at any time, just like a regular debit/credit card?
This cash card is used in the same manner as any regular debit or credit card you have owned so far, but with the sole distinction that the PP Cash Card has limits in terms of cash amount, number of uses and general spend limits.
Is there a chance for some tournament action at the Paddy Power Poker Mobile App?
There have been announcements that some progress has been made in this regard, although nothing official yet. However, the operator is aware of the loss encountered due to such lack, especially the Irish Poker Open series, which is in fact organized by the platform.
What is the Poker School section?
The Poker School section teaches you all about the game, starting from all the possible formats and variants and the particular types of competitions that could be held, as well as the game rules. As a result, it consists of different 'lessons', such as Cash Games and Sit and Go tournaments at one section, and Texas Hold'em and Omaha in the other one.
Will I be charged a fee for my credit/debit card transactions?
No, Paddy Power Poker Mobile, and the platform in general, does not charge any fee for transactions conducted through a player's debit or credit card.
Is there any fee for leaving my account inactive?
Paddy Power Poker may charge you £5 a month for account inactivity, once you account hasn't recorded a single change over the course of 12 subsequent months. This can be prevented though, should you record a transaction with it, close it completely, or let it run out of money from the inactivity fee.
About the Author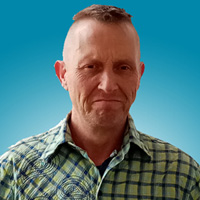 Contact Me
Hi, I am the Chief Editor of top10pokersites.net, this site is dedicated to all thing poker. I have been working around the poker industry for the last 15 years, with different brands. The main purpose of this site is to keep you uptodate with the industry and offer you the best deals around.