Bovada Poker Mobile App Review
Bovada Poker is a veteran in the sphere of online gaming, and particularly prides itself on their sportsbook and poker services. The latter is of specific interest to this review, more so with an emphasis on their mobile accessibility.
Since Bovada has been 'resurrected' to the top poker operators, it became evident that they need to keep up with the latest industry trends. For this purpose, they have released the Bovada Poker mobile app which helped keep them in the top ranks.
This mobile version, just like the original desktop one, is under the PaiWangLuo skin and belongs to their network. It is just as regulated and secure, and the best part is that it allows players to access the whole player network that is online on all other platforms. With an ever-growing player pool and a number of features to meet growing demands, there is rarely a better option for poker on the go than the tables at Bovada.
Bovada Poker Mobile App Design
The design and customization features at Bovada Poker's mobile version are top of the market, with sleek graphics, a subdued theme and colour pattern and a number of editing options. Namely, players are able to access all the buttons and functions they need without the trouble of fighting your way through a screen-full of them.
Red and black tones dominate the design, but players are able to add some customization and colour to their experience. Different card patterns, animations and all kinds of extras are available for players who would like to make their experience more personalized.
The operator has even decided to go the extra mile and add one more feature that has practically been forgotten by others of its class – practice mode. In order to keep the player traffic as friendly and fish-populated as possible, Bovada Poker provides a practice mode through its desktop and mobile version. All you have to do is access the suitable platform without being registered with your player account and choose the poker table you'd like to practice.
Bovada Poker Mobile App Bonus Offers & Promos
Just because you prefer to access Bovada's poker offering through a mobile device doesn't deprive you of any player privileges, nor should it. After all, your dedication to the platform even when on the go is only further emphasized.
New players at Bovada Poker mobile app are welcomed in a number of ways, all to the purpose of making them feel served as well as possible. Just like any standard operator, Bovada offers a regular Welcome Bonus for its poker players, just as the remaining sports and casino segments have their own inherent offering.
In line with the platform's acceptance of Bitcoin payments and withdrawals, there is a special Welcome bonus for Bitcoin users. It is intended to increase their number and reward them for choosing it as their payment option. While it may seem a bit obligatory, knowing that Bitcoin's transactions at Bovada Poker are quite fast and free of charge makes it look like you've already won the first hand.
Other than these, the operator is also known for offering time-limited or otherwise specific promotions. These are normally directed at specific platforms, in this case the poker one. Bovada Poker mobile platform is also rewarding towards anyone interested in helping the network grow. Refer-a-Friend bonuses are no rarity here, but an even more rewarding way to get acknowledged for your player loyalty is the Bovada Poker VIP Loyalty program. Players at the mobile app can collect points and climb tiers like everyone else, and use all the extra perks – bonuses, cashout privileges, cashback – to up the stakes.
Bovada Poker Mobile App Games & Tournaments
Bovada Poker mobile application has a standard game offering, but there is still room for improvement when it comes to variety of game selection. Namely, players on the go can enter the poker floor and select tables from the following poker variants – Texas Hold'em, Omaha Hi and Omaha Hi/Lo.
Even though efforts are being made to extend this, it has managed to attract a wide audience as it is. Nonetheless, other than cash games and Zone poker, no other competitive form is available for selection. Tournaments are just as unavailable, and so is the multi-tabling feature.
Still, Zone Poker does offer some great poker action across all the variants, and should continue to do so until further notice of additions is introduced at Bovada Poker mobile.
Bovada Poker Mobile App Banking Methods
When it comes to managing your bankroll, Bovada's payment section is practically second to none. This is all the more true for players coming from the USA, whose main concern with online gambling practices revolves precisely around this matter.
Their goal to serve the whole player pool with equal deposit and payment possibilities has prompted the platform to include other methods besides the traditional ones. In order to cut through all intermediary services, the Bovada Poker mobile app allows their players to make deposits through their phones and tablets using credit cards – Visa, MasterCard, AmEx or special Visa Gift Card – or Bitcoin payments.
Withdrawals are just as simple and clear-cut, following the same tendency and model of player service. As such, players are able to request withdrawals using Bitcoin or Check by Courier payment method.
Evidently, Bitcoin is the top promoted method at Bovada Poker's mobile platform, and the operator in general. While no one profits from commission in such cases, the speed and security, as well as ease of use certainly make it worthwhile.
Bovada Poker Mobile App Security & Provable Fairness
With improved navigation features and a much more interactive dashboard, the Bovada Poker mobile app for instant play is fully optimized for game play. The only thing left to concern its players is the mobile software security protocol that ensures player privacy.
The app employs high, industry-standard security with the required SSL certificates that prevent any third party interference with the data contained on the platform. This includes all users (desktop and mobile device) and every piece of information they have shared with the site – personal info, financial numbers etc.
Along with the data, players' greatest concern is the provable fairness of the games they play. Bovada Poker's reputation is reason enough to believe in this feature, let alone the transparency policy which they hold dear.
Bovada Poker Mobile App Customer Support
Addressing player interests is just as important as protecting them, which is why Bovada Poker mobile app has taken this matter quite seriously. The online gaming content provider, both for desktop and mobile device accessibility, has included top-line contact options.
Namely, players can ask for instant replies to urgent matters through the live chat option, as well as through the poker chat feature, in case any fellow player is likely to have the solution. Other than this, they can use the official email contact form and expect a reply within a few hours.
Players who simply want to be better informed about Bovada's existence can easily turn to the detailed FAQ section. It provides general and Bitcoin-specific information, as well as separate question forms for separate gaming services.
FAQs
Which fees will I be charged during deposits?
Deposit requests made for credit cards include a first-time free deposit, and a 5.9% fee for all following Visa and MasterCard deposits. AmEx users will be charged a 9.9% fee from the second deposit onwards.
Are there any deposit limits?
Yes, players are limited to depositing a minimum of $20 for credit card payments, i.e. $10 for Bitcoin, while the maximum limit is $1,500 and $5,000, respectively.
What about withdrawal limits?
Bitcoin limits range from a minimum amount of $10 to $9,500, while Check by Courier withdrawals need to be between $100 and $3,000. Plus, such withdrawals can be requested only once per week, while one Bitcoin cashout is available every three days.
Are there any withdrawal fees?
As mentioned earlier, fees do not apply to Bitcoin transactions. However, the non-Bitcoin withdrawal methods are subject to a unique policy at Bovada Poker Mobile app. The first withdrawal every 90 days is free of charge, while any other request made in the same period will cost you $100 processing fee.
Is the site suitable for international use?
The Bovada Poker mobile app, as well as the desktop site, are made in the same manner and intended to serve the same player pool. As a result, they have both been optimized for international players – they allow currency exchanges (for a specific fee dictated by the service provider) as well as multi-lingual platform including Spanish, Portuguese and Chinese.
Players from which US states are banned from Bovada Poker mobile app premises?
Players from Delaware, Maryland, New York, New Jersey and Nevada are banned from accessing any Bovada software for real-money game play purposes.
About the Author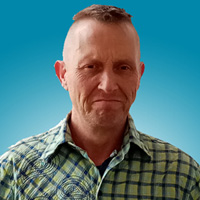 Contact Me
Hi, I am the Chief Editor of top10pokersites.net, this site is dedicated to all thing poker. I have been working around the poker industry for the last 15 years, with different brands. The main purpose of this site is to keep you uptodate with the industry and offer you the best deals around.