BlackChip Poker Mobile App Review
The BlackChip Poker platform has existed for quite some time now, with its first introduction into the Winning Poker Network back in December, 2012. However, the site existed even earlier than then, as part of the Merge Gaming Network when it got its first public appearance.
In the world of online gambling, and more specifically the legal aspects of the industry, US-oriented platforms naturally play a major role in any event. This is so due to the numerous issues which have risen over the years regarding the legality of online gambling on US territory. With the aftermath of the UIGEA leaving online poker players with barely to no choice of online operators, it was extremely rare to find a reliable platform that offered high-quality gaming for this player pool.
BlackChip Poker is one of the few operators which managed to provide such services, and has thus sustained itself throughout the years. Once they became part of the leading US poker network, it was evident that things had to change and improve.
One of the major steps towards modernization and improvement made by BlackChip Poker's management is in fact the introduction of a mobile poker client. As mobile devices became more functional and attractive, leading up to the appearance of smartphones and tablets, these operators discovered a new market ready to be exploited. And with all the limitations that US online poker players were already facing, having a reliable mobile-accessible poker room seemed a dream come true. Considering all its features, BlackChip Poker's mobile client is just as appealing for its remaining player audience worldwide.
BlackChip Poker Mobile App Design
When it comes to the design and overall operation capabilities of BlackChip Poker's mobile app, there is practically nothing missing out of the mobile version that has been included in the desktop one. After all, one of the main goals of
BlackChip Poker
is to have the players experience their specific games and tournaments as much as possible.
As for the look and feel of the online poker room lobby, there is nothing that stands out as excessive or missing out of the whole. Players are provided with a clear-cut layout of the tables and the various specifications on each of them, as well as the bonuses and promotion menu which lists all their benefits. With regard to specific elements, the key function buttons are ordered and sized for optimal use, the customer support section is easily accessible, and disconnection issues are differently treated depending on the type of game you participated in at the given time.
BlackChip Poker Mobile App Bonus Offers and Promotions
The bonuses and promotional offers provided for the player pool at BlackChip Poker remains the same across all platforms. No matter if you are viewing them through a browser instant version, downloadable software for Windows or Mac, or even a suitable inherent app for mobile devices running on Android or iOS, BlackChip Poker aims to treat all players as equals.
Starting with the main strategic move aimed at the novice player group, BlackChip Poker has a special bonus for new players and specifically first depositors, awarding them for registering and funding their account on this particular platform. Other than these, the focus shifts to the general player pool, offering all kinds of tournament entries, Sit'n  Go games and player benefits for these events, as well as special time-limited offers that aren't regularly available as part of the game selection.
BlackChip Poker Mobile App Games and Tournaments
At BlackChip Poker, no matter whether you are accessing it through the website, i.e. the desktop client or their mobile counterparts, you will still be able to enjoy the same selection of poker variants.
Namely, on this platform, poker is generally played as a recreational game among the majority of fish that 'swim in this pond', so even if they did offer a wide variety of game play, the action would still revolve around Texas Hold'em. Aside from this poker variant, Omaha and Omaha Hi/Lo are also available, as well as 7-Card Stud.
As for the poker game format section, it is important to mention that the platform offers all major types – cash games, Sit'n Gos and tournaments. The second of the three often finds players boosted by some kind of bonus or promo offer, while players choosing the first and last formats are already given enough within the game. In fact, these in-game options have created a new kind of 'hybrid' tournaments and cash games where even though you have folded or are about to leave the table, the game offers you a roulette-based gambling opportunity. All you have to do is risk the stake and bet on red or black – if you get it right, you win double your stake's amount; otherwise, you lose your stake.
BlackChip Poker Mobile App Banking Methods
One of the main concerns of US players regarding the legality of their chosen online poker platform is the selection of banking methods for payment processing purposes. Once it became practically illegal for US-based institutions to aid the process of transferring funds which would fund online player accounts and thus online operators' accounts, the situation culminated.
Luckily for them, and the remaining part of the BlackChip Poker mobile app player pool, the selection of banking methods is wide and varied across all platforms. Deposits can be performed via Android and iOS suitable mobile clients, and the only limit is the minimum amount of $25 per deposit.
As for withdrawal limits, there is a bit more to be considered when submitting a request for any payout. Each method has a different manner of processing payments – Bitcoins, e-wallets and money transfer services, debit cards and bank transfers, as well as old-fashioned paper checks. Out of all, the cryptocurrency method, which is also the most modern and recently added in the selection, turns out to be the most attractive due to its speed, minimum amount of $50 and maximum capped at $10,000, with an opportunity to request a withdrawal once a day, i.e. 5 times per week.
BlackChip Poker Mobile App Security and Provable Fairness
In line with the banking methods at a specific online operator is the players concern about their security. Nonetheless, players are concerned both about their finances and the way they are treated, but also about their personal information and the way in which they are stored.
At BlackChip Poker's mobile clients, all precautionary measures have been imposed since the first day of operations, continuing to protect player interests up until the present moment. Part of this protection consists of a secure high-end SSL security certificate, as well as the employment of an independent institution to check the regularity of the software.
One concern that still manages to trouble players is the matter of the operator's license, or more specifically, the lack of one. Despite the fact that it is located in Costa Rica, neither its desktop version nor the mobile app bears the symbol of the respective licensing authority. Still, the fact that it is part of the Winning Poker network and has managed to retain its spotless track record while operating all these years bears even more weight in the world of online poker game play.
BlackChip Poker Mobile App Customer Support
The customers – players at BlackChip Poker's mobile client are eligible to receive the same customer support and serviceability available to those on desktop. Hence, players are able to reach any member of the team of representatives that serve the purpose. This is possible through either the live chat function which provides instant help, or the phone line, which is almost equally efficient.
Other than that, there is an email contact form available for those with less urgent inquiries, or players which prefer having minimum direct contact with the customer support and handling issues themselves. An FAQ section is further provided specifically for such purposes, and to reduce the number of contact attempts addressed at the customer representatives in order to maximize responsiveness.
FAQs
Players from which US countries are unable to register and play at BlackChip Poker's mobile client?
Are all deposit and withdrawal methods available to US players?
No, US players are limited to funding their player accounts through Bitcoin, money transfer services and Visa. As for withdrawals, the same banking methods are provided with the addition of a paper check by courier.
Which software runs on the BlackChip Poker platform?
The BlackChip Poker platform uses IG Soft software now, but it used to operate using the Dobrosoft software while it was still part of the Merge Gaming network.
Is there a rakeback option at BlackChip Poker and can it be accessed through a mobile device?
Yes, BlackChip Poker does offer a rakeback program, and it gets even more attractive as you climb through player tiers. The same program is available across all platforms, both desktop and mobile devices as part of the whole bonuses, promotions and player perks selection.
About the Author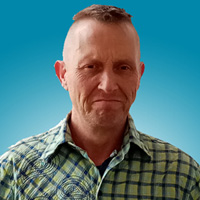 Contact Me
Hi, I am the Chief Editor of top10pokersites.net, this site is dedicated to all thing poker. I have been working around the poker industry for the last 15 years, with different brands. The main purpose of this site is to keep you uptodate with the industry and offer you the best deals around.