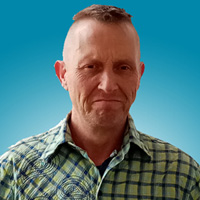 Adrian Sterne
Hello, fellow poker fans! My name is Adrian Sterne and I am the owner and editor-in-chief of the site you're currently on. I've devoted my life to playing poker, and what you see here is the result of my almost two-decade-long involvement in the industry surrounding the card game.
I started playing poker a long time ago. Ever since I was a teenager, I was interested in everything related to poker. As soon as it was legal for me to take part in poker tournaments and cash games, I was there, soaking it all up.
You are probably wondering why I created this site in the first place. Nowadays, everyone starts by playing poker online, which wasn't the case in the past. Back in the day, it was all about playing the game live.
When I started playing the game, I had no idea you could play poker on the web. Therefore, before actually making my first account on an online poker platform, I played a lot of live poker games and tournaments.
After I found out about online poker, I went from being skeptical to being completely blown away by it. It took me a couple of months to adjust to the whole thing, but when I did, I started playing online poker day and night.
The reason I was skeptical at first was that I couldn't find a poker platform that could meet my needs. I didn't really ask for much. I just wanted to play the game from the country I was living in and use one of the available payment methods to make deposits and withdrawals.
As soon as I found a site that offered my preferred banking options and was available to me, I started exploring all the nuances that make poker sites different. This is where I got the idea about the site first.
I wanted to make the process of finding the best poker sites easy for everyone. What's more, I wanted to prevent players from spending time and money on platforms that weren't suitable for them.
Around that time, the idea of one such site came to my mind. I was already making a lot of money playing poker on the web. I managed to reach six figures a year after playing actively for several years on various poker platforms. .
At that time, I decided to drop out of college. I'm not going to lie, I didn't feel bad for being a dropout since I already knew what my vocation was going to be. I had a stable income and could devote a lot of time to my hobby. Pretty soon, I started to realize that poker wasn't a hobby anymore ‑ it was a job. .
Having lived in Australia, the UK, and the US for one part of my life, I was able to understand what local poker players love the most when it comes to online poker. That's why I decided to make this site ‑ to help out fellow poker players who are looking for a way to play this card game on the web and have the best possible experience while doing so. .
Therefore, I first decided to make a list of the best poker sites in the US, but then I made some more specific lists for certain states. For example, I made a list of the poker sites in California and New Jersey. I also made sure to come up with a specific list of poker sites for UK players and covered Australia as well
However, creating lists specific to certain countries was not enough for me. I also wanted to focus on payment methods offered on poker sites and make sure that players could find sites that offer their preferred method for deposits and withdrawals. .
First of all, I made a list of the poker sites for real money, and then I decided to focus on some popular payment methods as well. For example, if you're using PayPal, you can find my list of top PayPal poker platforms
After the world of cryptocurrencies peaked back in 2017, many sites decided to include cryptos as available payment methods. Being a BTC owner myself, I was very interested in playing poker with this new type of digital money, which was a good enough reason for me to make a list of the Bitcoin poker sites.
I make these lists by talking to fellow poker players (I am good friends with a lot of them) and researching the market. I narrow down the list and personally test every single site.
However, I should also mention that I have a remote team working with me. They help me out a lot with the site and the content on it. This is actually a perfect way to say hi to them and thank them for all the hard work! .
Apart from being a poker player, I'm also a web developer ‑ that's the second most important part of my biography. I'm pretty experienced in HTML, CSS, Javascript, and related technologies. Sure, I'm not an expert, but my knowledge was enough to create this website and fill it with useful content. .
My career in web development is not a thing of the past. Actually, I still have a couple of clients I work with from time to time, so I could say that I am a freelance web developer ‑ not junior but far from being described as "senior." .
Nevertheless, I prefer to consider myself a poker player. It's what I do and what I have been doing since my early teens. I am looking forward to expanding this site with more useful content that could help newcomers to the world of online poker find what they are looking for. .
Finally, I want to say one more thing ‑ everything you find on this site is a result of my long-lasting love toward poker mixed with years of dedication and hard work. That said, I understand there's still a lot of work to be done. Therefore, if you have any suggestions, feel free to get in touch with me.
All Posts by Adrian Sterne