Will New York & Kentucky Online Poker Bills Make Real Progress?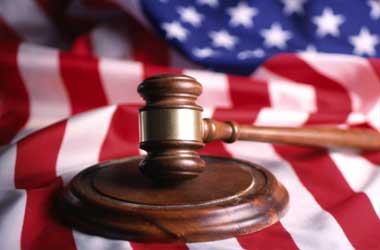 Online poker legalization has taken a backseat during the last 10 months and sports betting legislation has taken center stage ever since the Supreme Court overturned PASPA 1992 in May 2018.
There appears to be a new push for online poker legislation in the states of New York and Kentucky in recent days but one wonders if it will materialize into something significant or fizz out quickly.
Online Poker In New York
Assembly member Gary Pretlow has submitted another bill that seeks to legalize online poker in the Empire State.
Pretlow's A 4924 follows SB 18, an online poker legislation tabled by Sen. Joseph Addabbo to the Senate in January.
The only difference between the two is the "bad actor" clause which is present in SB 18, but not included in the latest bill.
The bad actor clause in Addabbo's proposal eliminates the participation of bigger players in the online poker space like PokerStars.
The two bills are pushing for poker to be categorized as a game of skill rather than a game of chance. As part of the proposals, operators looking to join the online poker market will be required to pay a one-time application fee of $10 million. A 15% tax on gross revenue will also be imposed. Revenue from online poker will go towards the New York State Lottery Fund.
Pretlow's proposed legislation would also give way for interstate partnerships, like the existing online poker deal between New Jersey, Delaware and Nevada, though the recent Wire Act reversal issued by the US Department of Justice would likely have an impact on forging future multi-state compacts.
Pretlow has been a strong supporter of online gambling legalization for the last several years. Though bills usually easily pass the Senate, they end up being blocked in the Assembly.
Online Poker In Kentucky
Meanwhile in Kentucky, Republican Adam Koenig tabled a bill to legalize online poker, sports betting, and fantasy sports.
According to reports, Koenig's House Bill 175 has received the backing of 14 other legislators. Previous attempts to legalize online gambling were met with little success in the state, which is known for its long anti-gaming history.
Some of the details of the proposal include clauses that will permit mobile betting, as well as a 6.75% tax on gross online poker revenue. There was no mention of interstate deals and it looks like land-based casinos will likely continue to be prohibited from operating in the state. The Kentucky Lottery will take charge as the regulatory body for the industry.