Most Anticipated Poker Tournaments to Look Out for in 2022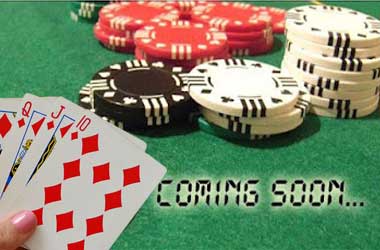 Poker has the reputation of being one of the most popular card games in a casino, and we can certainly see the appeal.
Poker has millions of fans all over the world. Most players relish it, as it's a game of skill that tends to challenge their boundaries and makes them push themselves even further. Add the social aspect of it, and you've got yourself a recipe for success.
With the world around us slowly getting back on track from the global pandemic, we can say that the world poker scene is also coming back to life. The journey ahead of us might be a long and arduous one, but things are certainly looking up. Poker tournaments have always been an excellent opportunity to see masters at play and maybe pick up a thing or two along the way, and the year 2022 won't be an exception.
Join us as we go over some of the most notable poker tournaments in 2022 that are definitely worth checking out.
Brief History of Poker Tournaments
While poker has been around since the first half of the 19th century, we cannot say the same for large poker tournaments, as they entered the scene at a much later date. In fact, modern tournaments gained fame thanks to the World Series of Poker, which began in the 1970s. From then on, things only went uphill, and poker fans were able to witness televised broadcasts of their favorite tournaments such as WSOP and WPT.
Thanks to the surge in popularity, other notable events such as the European Poker Tour, Latin American Poker Tour and Asia Pacific Tour appeared.
Unfortunately, their growth has been hindered because of the pandemics that continue to affect the gambling industry worldwide. However, this doesn't mean we won't have the opportunity to observe some of the most talented poker players out there.
Poker Tournaments In 2022
In the following sections, you can read more about some of the 2022 poker tournaments that are worthy of your attention.
Final Thoughts
Poker tournaments will continue to be one of the most popular gambling events. No one can resist the thrill these special occasions have to offer to players, be it amateurs or professionals. Not only do they get to show off and hone their poker skills, but they also get the chance to win some truly impressive prizes.
We are pretty confident that this year will offer some memorable poker tournament events that will be the talk of the town in years to come.