How to Become a Professional Poker Player
Do you want to become a professional poker player?
Anyone can become a poker-pro, but it is easier said than done.
Professional poker is highly competitive and it will take a lot of skill, determination and patience to become a poker pro who is consistent at winning.
The following is a guide for aspiring professional poker players as it reveals the pros and cons you can expect on your journey to becoming a professional poker player.
Professional Poker Player – What Does This Mean?
A professional poker player is a person who makes their living from their poker winnings or any other revenue related to poker.
Top poker pros create multiple streams of income to survive. They earn extra income from poker sponsorships, streaming live on Twitch or running vlogs, blogs, podcasts and online poker training sessions. In addition to making money playing poker, they also boost their bankroll through poker staking, sale of merchandise and poker endorsements.
Professional poker players usually decide to choose between playing online poker for a living or focusing on live poker action. They play poker full time and their poker winnings are their primary source of income.
A professional live poker player is someone who travels a lot to play at different poker tournaments all over the country and at times in international locations. An online poker pro is someone who spends long hours sitting in front of their computer, working on their game from home.
The life of a poker player can be fancy at times, but often it involves long hours at the poker table, hectic travel schedules, emotional downswings, losses, wins and meeting some interesting characters along the way. Turning into a professional poker player is not for everyone.
10 Tips To Get Started On Your Pro Poker Journey
If you want to become a professional poker player, keep reading as we give you some great tips to help you on your journey to becoming a poker pro.
Learn Everything You Can About the Game
The first step is to learn everything about the game and to understand that the more you learn, the more there is to learn. Nobody knows everything about poker because it is a fast-evolving game. You have to continuously work on your skills and strategies.
You stop growing as a poker player the moment you stop learning about the game.
How do you learn more about the game?
Read strategy articles on top-rated poker websites.
Listen to podcasts from poker experts and follow vlogs and blogs from professional poker players.
Read the top poker strategy books.
Join online poker training sites and hire professional poker coaches.
Analyze hands and discuss strategies with friends and fellow players.
Another great way to learn about the game is to play cash games and tournaments for free online. All top-rated online poker rooms allow you to play free games and run freerolls for beginners.
Show the World That You Can Win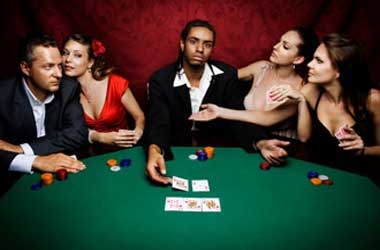 Your efforts should not stop at finishing in the cash at a poker tournament or winning a small amount of money
playing a few cash poker games
.
You do not become a professional poker player just because you have won a few games.
You must prove that you can consistently win in the long term. You can do so only by playing hundreds and thousands of hands over countless tournaments and cash games.
If you cannot show consistent wins in the long run, you will soon be heading back to your old nine-to-five job.
You Can Never Get Enough Practice
All poker pros practice hard, and the truth is that you can never practice hard enough.
You need the experience to become a poker pro, and you get that experience only by practicing for several hours daily.
We recommend playing multiple tables while playing online poker. Start by playing two tables and slowly increase the number till you become comfortable playing several tables simultaneously.
Find Out If You Really Want to Become a Poker Pro
Do you really want to become a professional poker player? Ask yourself this question over and over again.
What does it really feel like to be a professional poker pro? The only way to find the answer to this question is to pretend to be a professional poker player for a month or two.
When you have grinded out a month or two playing only poker, look at your results and decide if you can afford to live off your winnings.
Then ask yourself if you feel just as passionate about the game now? If you answered no, then the life of a professional poker player may not be for you. However if you answered yes, then you just might have what it takes to be a professional poker pro.
Start Building Your Bankroll
If you are serious about becoming a professional poker player, you must
have a bankroll account
as well as money saved up needed to live on for at least six months in a separate bank account to protect yourself from downswings. Avoid using this money to pay your bills or other expenses.
Dip into this bankroll whenever you are experiencing a downswing and replenish it whenever you are on an upswing.
Your bankroll should be large enough to enable you to continue playing poker without having to worry about running out of cash to take care of your daily expenses.
Health and Fitness
If you want to become a poker pro, taking care of your mental and physical well-being is just as important as grinding at the poker tables or spending long hours perfecting new strategies.
Professional poker players play the game daily.
They may spend up to 16 hours playing online poker cash games and tournaments. If you participate in a live tournament, you will have to play poker for 12 hours daily for several days at times.
You must, therefore, pay attention to your physical and mental health. Eat healthy food and stay physically fit because it increases your alertness at the poker table.
Staying mentally fit and physical conditioned helps you to handle the downswings that are part of playing poker.
Play Responsibly
You can become a successful poker pro if you learn how to play responsibly. You become a responsible player when you manage your bankroll, stick to your budget, and know when to stop.
Playing poker can quickly become an addiction, especially when you do not know when to stop, get frustrated, and chase your losses.
Some poker players who cannot play responsibly end up playing casino games like slots and betting on sports to recover their poker losses. If you are serious about playing poker professionally, you must keep your poker bankroll separate and never use it for playing other games.
You may save a lot of money in the long run if you employ a financial adviser who can manage your bankroll and invest your money wisely.
If you are on a downswing, you can ask another player to pay a tournament buy-in in exchange for a percentage of your winnings. In this case, you do not have to return the buy-in if you lose. But if you win, you can keep part of the prize money.You can also turn to poker staking sites to help you with your bankroll.
Know When to Quit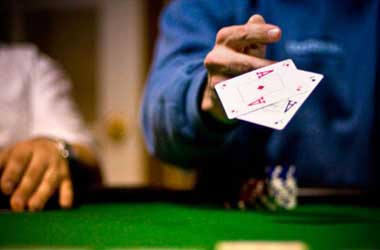 Do not be adamant about becoming a poker pro. Several poker pros have quit playing poker because they got bored, lost all their money, and just wanted a career change.
The biggest reason professional poker players provide for quitting is a lack of funds.
They admit they find it impossible to gain an advantage over their opponents and barely make enough for a living even after grinding for 16 hours every day.
If you can relate to this experience, understand that you are not alone. It just means that the life of a professional poker player may not be you at this point in time. However, it does not mean you must stop playing the game. You can supplement your income by playing poker games online or participating in local live tournament to supplement your income as a poker player.
Pick the Right Game
Nowadays, poker comes in many forms, each with a unique twist. The most popular online and land-based poker options include
Texas Hold'em
and
Omaha
, and they come with and without limits. You can also choose to play cash games or participate in tournaments that come in many forms.
Try entering freerolls, as they don't require an entry fee. Later, you can experiment with other options like SnGs, Freezeouts, Bounties, and different tournament types, until you eventually reach the professional level and start competing at the WSOP or WPT events.
Learn How to Handle Your Emotions
Anything can happen during a poker game. You can win massive amounts of money or lose everything within seconds. There'll also be dull periods when nothing major happens for hours, which some players find even more frustrating than losing.
All these situations will cause emotional reactions that can be both positive and negative. And since people tend to make impulsive decisions when their emotions go to extremes, it's essential to learn how to handle every possible scenario before you take off into the professional waters.
More importantly, you should be able to recognize when your emotions are about to take a toll on your ability to think clearly and stop playing before you get overwhelmed and waste your entire budget.
How Long Does It Take To Become A Poker Pro?
According to Canadian Nathan "BlackRain79" Williams, a professional poker player, blogger, the time taken to become a professional poker player varies from person to person, based on several factors like work ethic, lifestyle, and skill level.
An average person can become a professional poker player in one year because you need at least one year to learn the game and prove that you can win consistently. Moreover, you have to play at least 100,000 poker hands before you can analyze your results and conclude that you are a consistent winner.
You may be able to play 100,000 hands in a few months if you play online, but if you play live poker, you need at least one year to reach this target. You can speed up the process by spending several hours learning the game, analyzing hands, and improving your strategies. Hiring a poker coach can help you achieve your goals faster.
The best way to begin your journey as an online poker pro is to register at a reputed online poker room and start playing poker on a daily basis!